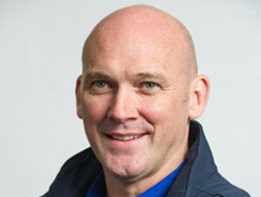 Malcolm Cannon, the chief executive of Cricket Scotland, has expressed confidence that the Euro T20 Slam will be a success in 2020, even though this year's event has been scrapped.
Organisers of the competition, the world's first multinational T20 franchise tournament involving Scotland, Ireland and The Netherlands, confirmed on Wednesday that the event would not be held until 2020.
But, while Cannon said he was "very disappointed" at the news, he described it as "the right decision" and dismissed fears over the financial viability of the Slam, which had attracted players of the calibre of Dale Steyn, Brendon McCullum and Eoin Morgan.
He added: "They have sunk hundreds of thousands in already and will want to protect that, so I'm confident for the future.
"The Euro T20 Slam is innovative and not only gives our players massive opportunities but also allows the fans to see the best in the world in Scotland every year."
Prashant Mishra, speaking on behalf of the Board of the Euro T20 Slam, said: "We want to ensure the inaugural staging of the Euro T20 Slam provides the best springboard to making this a truly flagship event on the global cricket calendar.
"As such, we believe the right course of action is to postpone the Slam to a further date. This will give us the necessary breathing space to ensure we are ready to go.
"We will work with the three cricket boards, our principal investors, the franchise owners, players and other stakeholders within the game to ensure we fulfil any commitments we have made to the extent possible. We want to ensure the goodwill and integrity that we have built up rolls on into 2020."
Cannon added: "Cricket Scotland has no regrets about trying to find innovative ways to drive cricket forward, popularise the game, and attract more investment into the sport.
"Indeed, the interest shown in the Slam since its launch has proved to us here in Scotland that there is a huge appetite for this type of event and for Scottish sports fans to get to see international superstars playing with and against our homegrown talent."
The leading Scotland players are in Aberdeen at the moment, participating in the World Cup League Two series against Oman and Papua New Guinea.