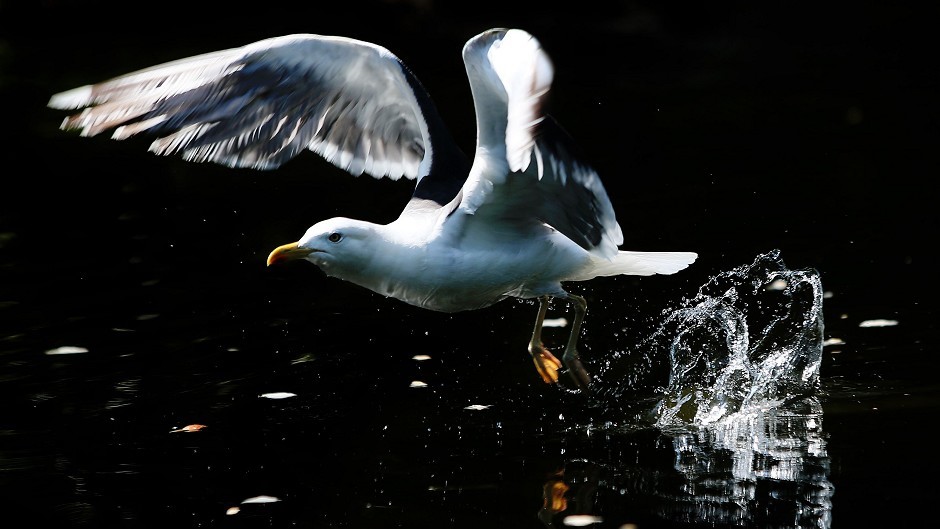 Aberdeen supporters gave their team the bird during the Dons' meek capitulation on the Europa League stage on Thursday.
But, even as the club's fans were grousing about their side's display against HNK Rijeka, the press pack at the contest were involved in a close encounter with an irate gull inside one of the stadium's executive boxes.
In scenes reminiscent of Alfred Hitchcock's The Birds, there was more drama around the assembled journalists than during the game itself, with the north-east club continuing to find European competition an albatross around its neck.
Much of the pre-match talk had focused on whether prolific striker, Sam Cosgrove, would be fit to play, but nobody had reckoned on the absence of the Aberdeen FC hawk, specially signed up to deal with the gull menace, but which is currently suspended after attacking one of the baby birds at the RoPS Rovaniemi game last month.
The Dons opened the executive boxes in the Main Stand for press use due to the healthy contingent of journalists from Croatia who were covering the fixture, but while Aberdeen Journals staff decided to stay outside at the back of the stand, the national media representatives chose to go indoors and were soon sent scarpering for cover.
One of the feathered locals had followed the media into the stand to see what all the fuss was about and it soon made its presence felt.
Dumfries-based side Queen of the South have already warned fans caught feeding seagulls that they will be removed from the stadium.
But none of the journalists at Pittodrie was keen on becoming a smorgasbord for the bird which had become trapped in one of the boxes, and started flapping wildly.
It was not clear which party was more frightened – the gull or the sportswriters – but John Greechan of the Scottish Daily Mail emerged as the hero of the hour, swiftly draping a jacket over the bird before it was released back into the Aberdeen skyline.
Judging by the number of gulls who returned in the second half, it seems the wee thing wasn't too pleased about his earlier predicament and was intent on wreaking revenge.
Sadly, all the excitement behind the scenes was far more memorable than the action on the pitch as Aberdeen's European campaign was brought to an end by the Croats who eased into the next round 4-0 on aggregate.