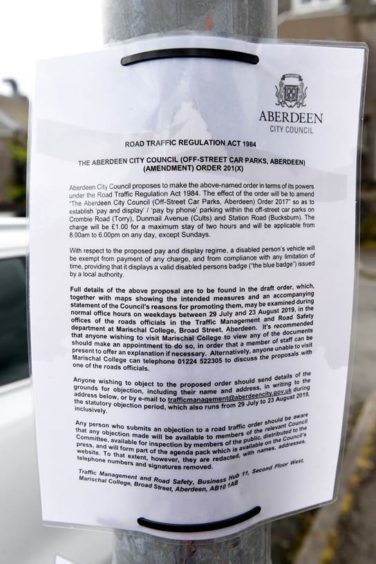 City council bosses have confirmed parking charges will not be introduced in three car parks in Aberdeen, blaming a "clerical error" for the confusion.
Signs had been put up in Bucksburn's Station Road, Crombie Road in Torry and Dunmail Avenue, Cults, advising residents new parking charges were to be put in place.
The notices said the parking would change from being free to £1 for a maximum stay of two hours between 8am and 6pm, from Monday to Saturday.
Residents even started petitions in protest over fears for local businesses.
However, Aberdeen City Council has now confirmed the car parks will not be changing – and there would be no new charges.
City council co-leader Douglas Lumsden said: "I can confirm there will be no introduction of parking charges in these areas.
"This was not an option selected by the administration at the budget meeting and has come about as a result of a clerical error."
Bucksburn shop owners, who successfully challenged proposals for parking charges in Station Road in 2016, were initially stunned by the signs.
Owner of nearby H&S Milne & Sons, Kenny Milne, welcomed the news that it had all been a mistake.
He said: "The car park has quite a few purposes through the day and, by night, it serves residents.
"The dual carriageway runs through Bucksburn and one of the problems is getting people to turn off the carriageway.
"I think if folk had to pay to park, it would be even harder to get them to stop.
"It's a huge relief."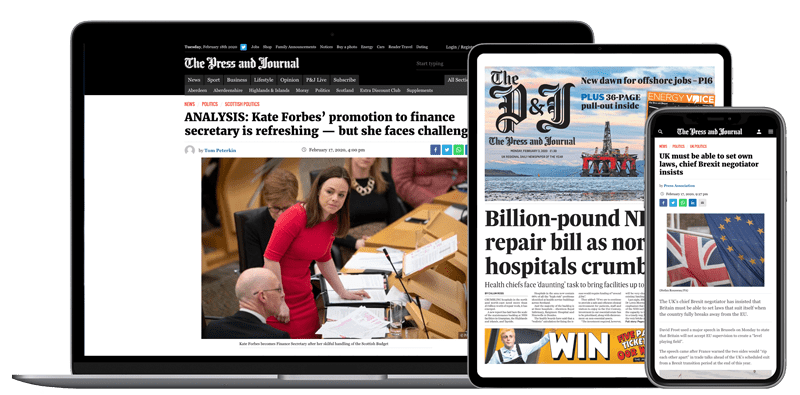 Help support quality local journalism … become a digital subscriber to The Press and Journal
For as little as £5.99 a month you can access all of our content, including Premium articles.
Subscribe