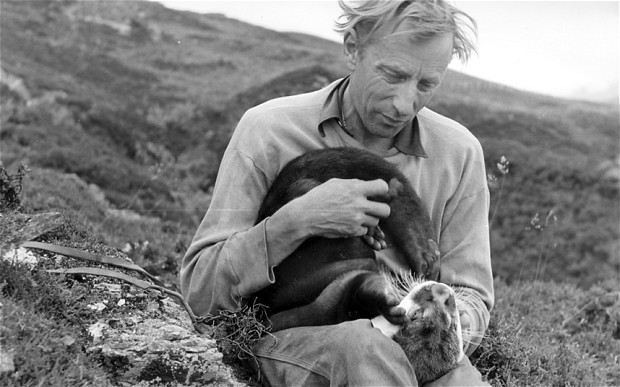 Gavin Maxwell was one of Scotland's most highly acclaimed writers and conservationists.
This Saturday – September 7 – marks the 50th anniversary of his death and aficionados of his life and work have decided to mark the occasion at two of his most iconic locations in the Highlands.
His most renowned home was at Sandaig Beach, near Glenelg, where he wrote the renowned book 'Ring of Bright Water', telling of his life there with his otter Mijbil.
It was written in 1960, became a global best-seller and was turned into the film 'A Ring of Bright Water', starring Virginia McKenna, who created the Born Free Foundation and later assisted in the creation of the Eilean Ban Trust to preserve Maxwell's home.
The author became well known within the early nature conservation movement and influenced the lives of Sir Peter Scott, and Sir John Lister-Kaye.
The house at Sandaig was destroyed by fire in 1968 and, for the last year of Maxwell's life, he lived at the Lighthouse Keepers Cottage on the island of Eilean Ban, which is now best known for supporting the Kyle of Lochalsh side of the Skye Bridge.
Mr Maxwell's cottage on the island is maintained as a holiday let with a separate museum in the main living room, which is still furnished as he left it.
He died on September 7, 1969, from lung cancer, in hospital in Inverness.  And now, the anniversary will be recognised with a visit by the Gavin Maxwell Society to Sandaig Beach, where Maxwell's ashes were scattered.
A series of readings and a minute's silence will be observed around the memorial stone. An invitation has now been issued to all the members of the Gavin Maxwell Society, which has representatives in every corner of the globe.
In the evening, there will be an informal gathering at 8pm at the cottage on Eilean Ban. The evening will promote a coming together of his international fan base and celebrate the life and continuing influence of Mr Maxwell.
For more information about the event or the society, check out the Gavin Maxwell Society Facebook page.