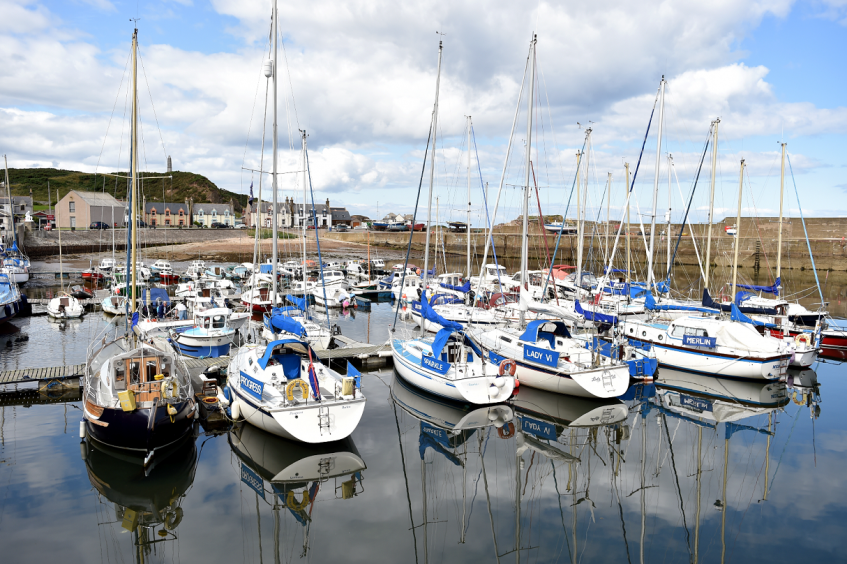 Emergency repairs have been carried out at a Moray harbour to make the steps to the pontoons safe.
Engineers were called to Findochty last week, following reports that the bolts holding the steps in place had been loosened by crashing waves – pulling them away from the pier.
Moray Council confirmed a "temporary repair" had been carried out while officials look at a more permanent solution to the problem.
A spokeswoman said: "A temporary repair has been completed. We're now looking at designing an improved longer-term fix.
"Harbour users can be reassured that the ladder remains securely in place and can be used as normal."
Findochty resident John Campbell raised the matter with harbour officials, and said the problem was getting worse "year on year".
Mr Campbell, who has a boat docked at the harbour, said he was pleased a temporary fix had been found.
And Buckie councillor Gordon Cowie said he was also pleased the issue had been resolved, and that it was restricted to the steps, rather than the full pontoon.
He said: "It's good to see that the council acted so quickly to address the issue and, once the report comes back and designs can be made, things can move forward to make the necessary improvements. "
Mr Cowie assured boat owners that the authority is committed to finding the funding for maintenance to be carried out.
"We are repairing the pontoons as they need and we will certainly be looking into anyways to improve them going forward," he added.
In 2017, Wick-based company Lochshell Engineering was awarded a £28,000 contract to carry out initial repairs at the harbour.
That year the council set aside a further £107,000 funding in other to make minor repairs in the hopes of expanding the life-span of the pontoons by five years.