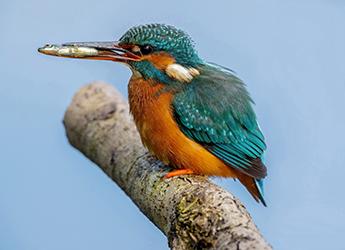 It's an area which is thriving in wildlife and full of natural beauty.
And now, a new blog has been created to celebrate the region's myriad charms by the Dee Catchment Partnership, a body which includes the Cairngorms National Park Authority, Aberdeenshire Council, Aberdeen City Council, the River Dee Trust, Scottish National Heritage and Aberdeen Harbour.
DeeWatch is determined to encourage local people to explore the region by showing them where they can locate the diverse plants, animals and insects the area has to offer.
The DCP was formed to support those with responsibilities for water management, quality and restoring local habitats.
Its new blog will take the form of a monthly diary comprising hints and tips as well as photos and videos.
Dr Susan Cooksley, a scientist at the James Hutton Institute in Aberdeen and manager for the DCP, said she was excited at the reception to the new initiative.
She added: "With the expertise and sightings of rangers working on the ground in the catchment area, DeeWatch aims to show off Deeside's abundant wildlife, and make it more accessible to more people.
"Pine marten, red squirrels and otters are found throughout the catchment, and some of nature's great spectacles, like geese gathering to roost in their thousands, happen right here on our doorstep.
"With practice, the variety of the wildlife you see will grow and rare species will become easier to spot.
"The more common species like frogs, dragonflies and blackbirds are equally beautiful and fascinating – and much easier to photograph.
"And remember – our amazing plants, such as ladies smock or meadowsweet, and our fabulous fungi like fly agaric and chanterelles don't run away!
"We'd love to hear from people about their own sightings, and welcome photos and footage to include in the blog."
Toni Watt, a countryside ranger at Crathes Castle, said: "When it comes to nature, we really are spoiled for choice on Deeside.
"Our National Nature Reserves and National Trust properties are a great starting point, but it's worth bearing in mind that wildlife doesn't recognise the lines we draw on maps, and can appear anywhere at any time.
"With a little planning, time and luck, your nature-spotting efforts can be rewarded with sightings of some of Scotland's rarest plants and animals."
Further information is available at: https://www.deepartnership.org/deewatch-october-2019.asp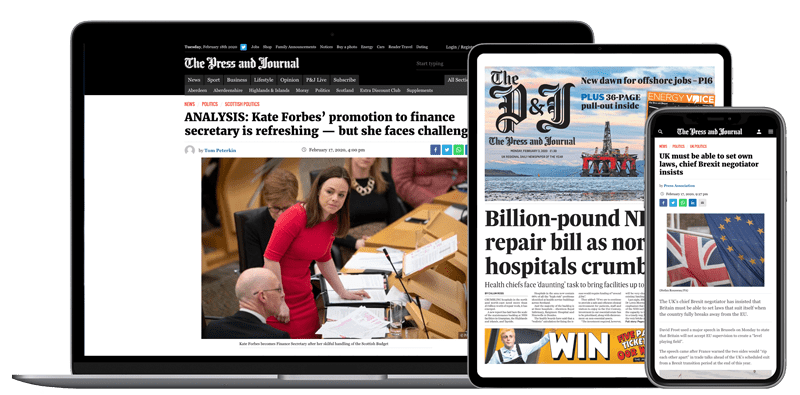 Help support quality local journalism … become a digital subscriber to The Press and Journal
For as little as £5.99 a month you can access all of our content, including Premium articles.
Subscribe