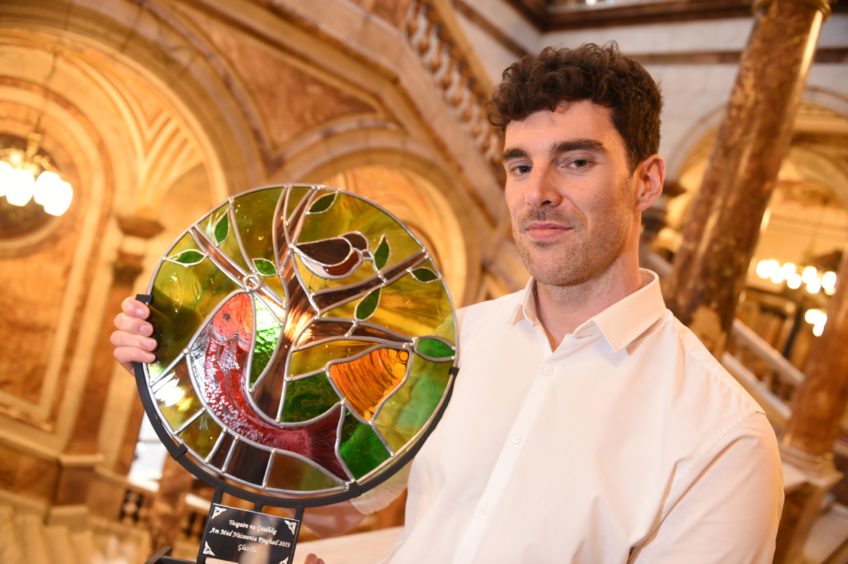 A campaign has been launched during The Royal National Mod to encourage Gaelic speakers to highlight their support for the indigenous language.
Bòrd na Gàidhlig launched the initiative, which aims to encourage greater awareness and use of Gaelic across the country, on the steps of Glasgow's Royal Concert Hall yesterday as day two of competitions got underway.
Through the campaign, speakers and learners of the language are being urged to employ the hashtag #cleachdi – or #useit – plus the hashtag #gaidhlig when they communicate with others, whether online or in person to emphasise Gaelic.
The scheme has been brought forward as part of the board's work in outlining a national plan for Gaelic in Scotland which is designed to encourage greater use of the language in everyday conversation.
Shona MacLennan, Bòrd na Gàidhlig's chief executive officer said: "We are delighted to be launching this new campaign at the Mod.
"More and more people want to use and learn Gaelic and this initiative is a very positive and easy-to-use means of encouraging more people to use Gaelic in more situations."
Highland siblings Finlay and Maili MacLennan have been devotees of the indigenous language since their time in nursery.
Lending their support to the cause, the youngsters from Lentran, near Inverness – who are both competing in various events during this year's Mod – spoke of the impact the language has had on them.
Maili, 11, said: "It can encourage other people to take part speaking Gaelic and competing. It's good to have lots of clubs that socialise in Gaelic and it helps other people and we encourage each other."
Meanwhile, her 15-year-old brother Finlay – who has been speaking Gaelic for around 13 years – added: "It has a big positive impact on me with meeting new people and going away on trips, whilst learning Gaelic in different contexts."
The new #cleachdi campaign has been devised to align with efforts ongoing in Wales as part of the Welsh Language Commissioner's Iaith Gwaith (Welsh at Work) Scheme.
Welsh Language Commissioner Aled Roberts travelled to Glasgow yesterday to lend his support to the scheme and hopes it has "the same positive benefit" as in his homeland.
He said: "Iaith Gwaith is well established and is a valuable resource for organisations, businesses and charities to show customers that a service is available in Welsh.
"It's going from strength to strength and I look forward to seeing the equivalent in Scotland. I am confident #cleachdi will have the same positive benefit for Gaelic."