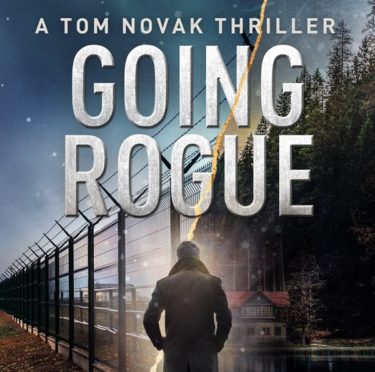 Neil Lancaster admits he could never have envisaged becoming a best-selling writer when he was working with the Metropolitan Police in London.
Yet now, just a few months after the release of his debut novel 'Going Dark', the former DS who relocated to the Black Isle and said it was the 'best thing he ever did' has appeared at literary festivals, been commissioned to create new works, is having his words read out on audio books, and has gained fans all over the world.
He will be among the many authors, including Ian Rankin, Sara Paretsky, Stuart Cosgrove, Daisy Waugh, Ben Aaronivitch, Stuart MacBride and Margaret Kirk, who will feature in a packed programme at Granite Noir in Aberdeen from February 20 to 23.
It has been a rapid rise into the spotlight, but the attention escalated with the publication of the follow-up 'Going Rogue'; a book which takes a long, hard look at what the author describes as the 'insidious rise of far-right terrorism'. And, befitting his Stakhanovite work ethic, he has almost completed his third novel.
Mr Lancaster is still adapting to his new career, but he told the Press and Journal he was grateful for the positive response to his initial forays in the print world.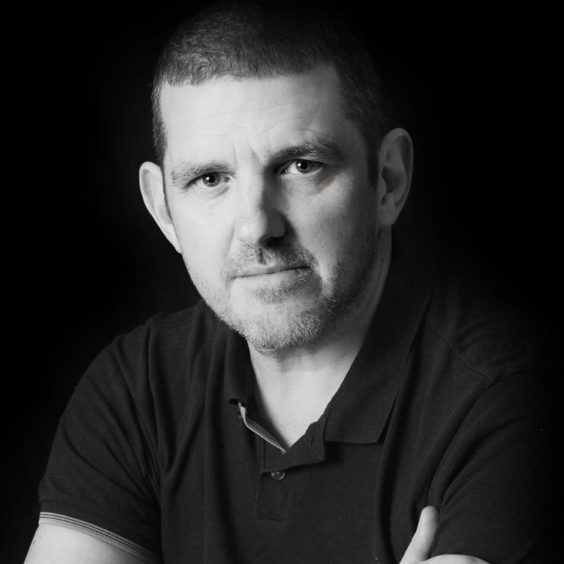 He said: "I had no idea what to expect. I had a sneaking suspicion that I had invented a pretty cool protagonist in DS Tom Novak with a very interesting back-story and some unusual 'character traits', but you never know.
"I was a bit cheeky and I managed to get a good few authors, whom I really respect, to read 'Going Dark'. I am a massive fan of Tony Parsons, the multi-million-selling author of books that span several genres. He gave me the most amazing review and a big, wonderful blurb which I was able to use in marketing my book.
"Lin Anderson, who has written 14 best-sellers, read and raved about it and I was honoured to talk about my book and read an extract ahead of Lin's appearance at Cromarty Crime and Thrillers. I also performed the same function for Lin and Alex Gray at Bloody Scotland in September, which was just amazing.
"I managed to gain bestseller status in Canada and Australia which blew me away. I now have a new career after 30 years in law enforcement and couldn't be happier."
Going Dark in the Black Isle: Neil Lancaster talks about his new book and tracking down Levi Bellfield
As somebody who keeps a close eye on current events, Mr Lancaster has tackled several contemporary themes in 'Going Rogue'. He is concerned not only about the increasing polarisation in British society, but the way he perceives social media as casting a shrill blast over any attempts at rational conversation.
He added: "The thrust of this book is that Tom is going to be pushed into making a big decision when the terrorists strike and it affects him personally. Does he do his duty? Or will his conscience drive him to go off-script and potentially go rogue?
"It is about that internal conflict where he will risk everything, so that he can follow his foster-father's advice: 'Always do right, boy!
"Polarisation and identity politics is a really worrying road the UK is heading along.
"It seems that people don't just identify themselves along nationality grounds anymore. We can see that many individuals will identify more closely with their religion or skin colour and political beliefs. Social media is a huge enabler of this.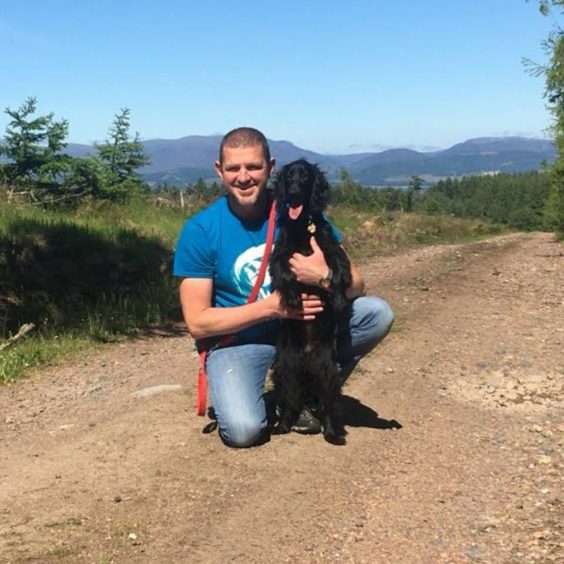 "It also appears we are nastier to each other and the anonymity of Twitter, Facebook and other platforms allows people to speak in ways they would never do face-to-face.
"It seems the mantra is now: 'You are either with me or against me, my friend or my enemy.' This runs contrary to how I was raised, where civilised debate could be had without descending into insults, threats or, in some cases, violence.
"Brexit and, to a lesser degree, Scottish independence, seems to have turned people who would once disagree, civilly, then change the subject and talk about something else, into enemies. It is very unsettling and I just don't know where it is going to end."
Whatever his political concerns, it may not be too long before casting directors are choosing candidates to bring DS Novak to the attention of movie-goers.
Not that Mr Lancaster is taking anything for granted. After all, his life has already turned full circle in the space of the last year and it's clear to anybody who meets him that he is one of those people for whom genius is an infinite capacity for taking pains.
He said: "When I am writing, I can picture every scene or piece of dialogue as if it was on a big cinema screen.
"I have heard through the grapevine that a screenwriter has Going Dark in his to-be-read pile….but he is a busy man."
"Going Dark" and "Going Rogue" are published by Burning Chair.
Further information about the Granite Noir festival is available from Aberdeen Performing Arts.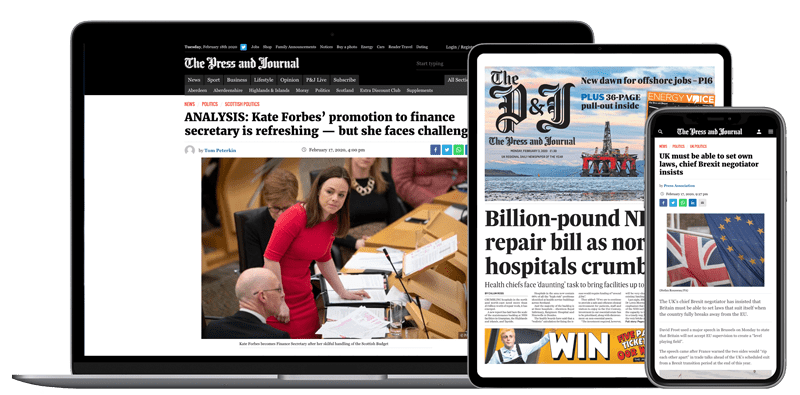 Help support quality local journalism … become a digital subscriber to The Press and Journal
For as little as £5.99 a month you can access all of our content, including Premium articles.
Subscribe