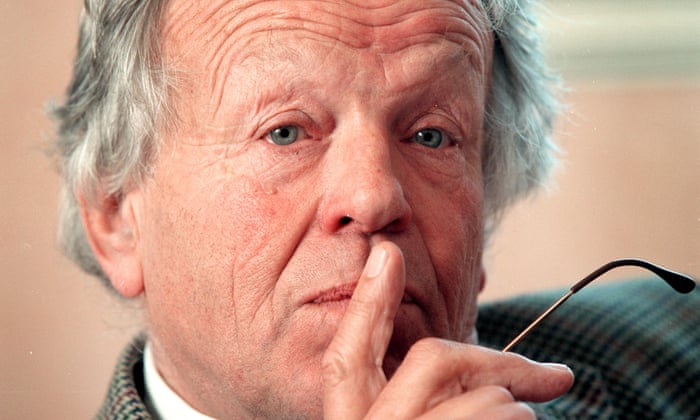 He was one of the most controversial figures in the history of Scotland's islands; a man who arrived to a hero's welcome on Eigg, but ended up having his effigy- and his Rolls Royce – burned.
Keith Schellenberg, who has died aged 90, was a bon vivant, a former Winter Olympian, who competed in the two and four-man bobsleigh at the 1956 Games, and a flamboyant figure who owned properties across the north of Scotland, including Davidstone House, near Keith, and at Old Mayen on the River Deveron.
He appeared on the front cover on the Radio Times in 1974, while preparing to embark on a rally to the Sahara Desert in a Bentley, regularly careered down the Cresta Run, raced powerboats and held lavish parties after becoming the ninth Laird of Eigg in 1975.
But Mr Schellenberg soon found himself at odds with many of the residents of the remote Scottish isle over which he presided for two decades, and which was taken over in a successful community buy-out shortly after his departure.
The Yorkshireman commanded centre stage in a libel trial in 1999 after being incensed by aspects of a feature about him in the Guardian newspaper.
As the proceedings commenced, a picture developed of him as a flamboyant character who sped around his domain in his Rolls, wearing a tweed jacket and goggles, his scarf flapping in the wind.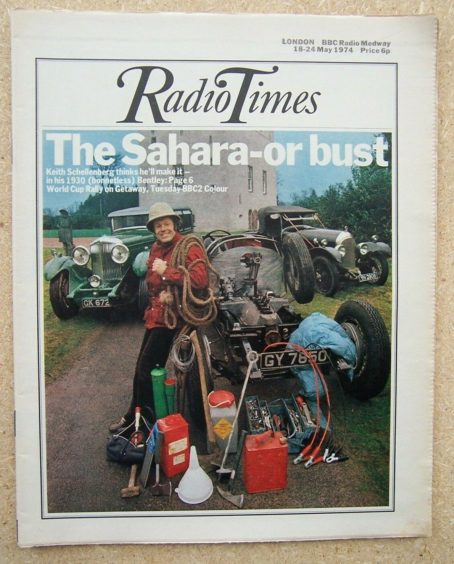 The case was portrayed as a culture clash, with Mr Schellenberg insisting he had the islanders' best interests at heart.
But, as many of the residents who made the two-day journey from Eigg to the High Court in London testified, Scotland's feudal landlord system granted the laird power over virtually every aspect of their lives.
Mr Schellenberg eventually ditched his legal action five weeks into the hearing, in a move which cost him around £750,000.
At the start of his tenure, he had drawn up a grant application to the Highlands and Islands re-development board, which set out a raft of measures he claimed would re-generate the island and spoke of how he wanted young families to settle there.
But relations between him and the residents deteriorated.
He was proud of his 1927 Phantom 1 Rolls Royce. But, in January 1994, the vintage car was engulfed in flames and burned to a blackened shell under mysterious circumstances.
The subsequent police investigation drew a unanimous response from the locals: they would not say who started the fire even if they knew.
Mr Schellenberg decided to sell the island, but was eventually forced to admit defeat: the buy-out proposal gained approval from the residents and Eigg has been under community ownership since 1997.
He died peacefully at home this week, as an "adored" husband of Jilly and is survived by his children, Sophie, Serena, Nicholas, Amy and Rosie and his 10 grandchildren.
The family said: "He brought a spirit of fun, love and adventure to so many."
These words were echoed by one of his former employees, Judy Linsell, from Elgin.
She wrote, on a tribute page: "My sincere condolences to Keith Schellenberg's wonderful family on hearing of his recent passing.
"I worked for Keith for seven years as housekeeper and cook and could not have wished for a kinder or more generous employer. Many happy memories."