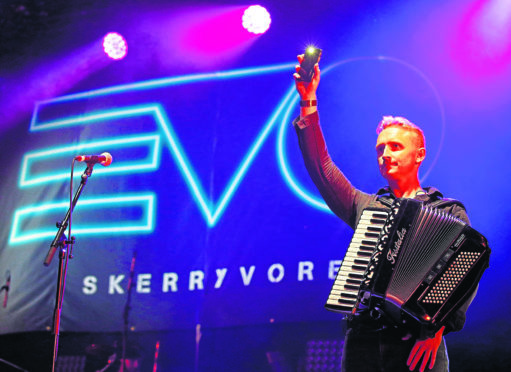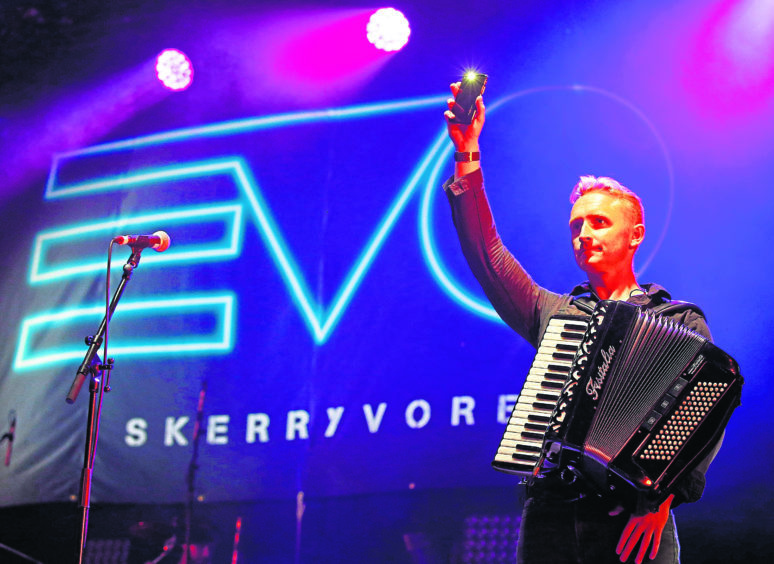 The organiser of a leading music awards ceremony has said that Aberdeen's 'strong culture and language' is the reason why the 'Folk Oscars' are being held in the Granite City next month.
The MG Alba Traditional Music Awards will be staged at the Music Hall on Saturday, December 7, with many leading musicians in attendance.
Hands Up for Trad's creative director, Simon Thoumire, told the Press and Journal he was impressed with recent developments in the arts across the north east.
He said: "It is very exciting to announce Aberdeen as the host city for this year's awards.
"It has been another great year for Scottish traditional music in all its forms."
"Aberdeen is so strong in culture and language, Doric is fabulously descriptive, and it is a brilliant place to be, so that is why we are going back there.
"Doric played a massive part at the recent Scots Language Awards, which showcased the strength and national love for the language."
The ceremony will feature live performances from a string of leading Scottish musicians and singers, including internationally acclaimed artists Skerryvore, the current BBC Radio Scotland Young Musician of the year, Benedict Morris, Heisk, Aberdeenshire Youth Band, Sian and Robyn Stapleton, Session A9, Mairi Campbell and the Pendulum Band (of Sex and the City's Auld Lang Syne fame).
The awards give recognition to excellence within Scotland's thriving musical culture, encompassing all aspects of making and performing traditional music from composing, to Gaelic song, folk, Scottish dance music, pipe bands and a host of other varieties.
The event will also mark the induction of some of Scotland's biggest names on the traditional music scene to the organisation's Hall of Fame.
The Lord Provost of Aberdeen, Barney Crockett, said: "It is testament to the outstanding refurbishment of the Music Hall that it has been chosen to host the Trad Music Awards, known in the business as the Folk Oscars.
"It is fitting that Scotland's elite musicians and industry experts will come together in a key cultural landmark in Aberdeen where the cultural offering continues to expand.
"The Music Hall, the P&J Live arena complex and Aberdeen Art Gallery play an integral part in supporting the city's ambitious Aberdeen 365 event programme.
"By doing so, we can offer world-class events, festivals and performances throughout the year, ensuring the city is a vibrant and exciting place to visit, live and experience."
Tickets are available via Aberdeen Music Hall Box Office on 01224 641122, or by visiting: https://www.aberdeenperformingarts.com/whats-on/all-shows/the-mg-alba-scots-trad-music-awards/2734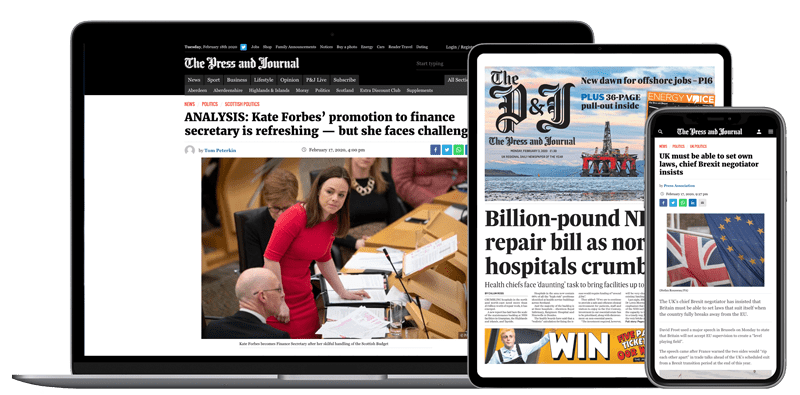 Help support quality local journalism … become a digital subscriber to The Press and Journal
For as little as £5.99 a month you can access all of our content, including Premium articles.
Subscribe