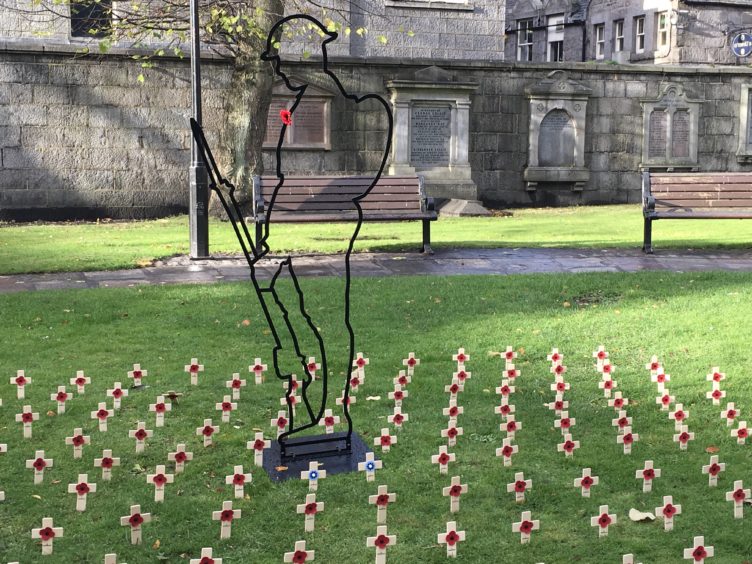 The Lord Provost of Aberdeen Barney Crockett will lead city representatives, serving forces, reserves, veterans and cadets in commemorating Remembrance Sunday.
A short ceremony will be held in front of the city's War Memorial on Schoolhill at 10.50am on Sunday, November 10. Prayers will be said, and a hymn sung before two minutes of silence are observed to remember the fallen at 11am.
The Lord Provost will lead the laying of wreaths at the memorial. A church service will be held at the Kirk of St Nicholas Uniting at the end of the ceremony for those wishing to attend.
Representatives of the Armed Forces and ex-service organisations will muster in the newly reopened Remembrance Hall, at the heart of the Aberdeen Art Gallery redevelopment, from 9.45am.
A parade from Belmont Street to the War Memorial will be led by the Highland Granite Pipes and Drums with music at the memorial provided by the Bon Accord Silver Band.
The Lord Provost of Aberdeen Barney Crockett said: "Remembrance Sunday is an important opportunity to pause, reflect and to mark the sacrifices made by so many during times of conflict.
"It is always a poignant occasion as we remember not only all of those who have given their lives, but also those who have been injured physically and mentally by conflict.
"Aberdeen has a proud history of support for our armed forces and, this weekend, we will once again show our respect and admiration for the bravery and courage displayed by servicemen and women past and present."
Veterans who wish to take part in the parade should contact their local British Legion representative.
The following road closures will be in place from 10am until noon on Sunday:
Schoolhill will be closed between Back Wynd and Blackfriars Street and there will be no access to Harriett Street car park.
Parking for the Bon Accord Centre is available at the Loch Street car park).
Blackfriars Street
Belmont Street, Little Belmont Street, Gaelic Lane
Denburn Viaduct between Union Terrace and Blackfriars Street