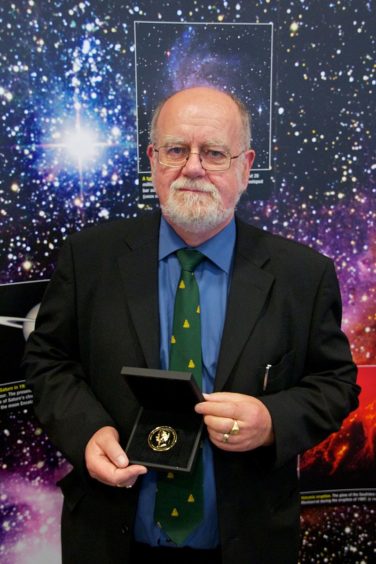 John Campbell Brown, who has died suddenly aged 72, was one of the many people whose interest in astronomy was piqued by tuning in to the grainy TV pictures of Patrick Moore on The Sky at Night.
Born in Dumbarton, his passion for stargazing led to him becoming an expert in his field and he held the prestigious posts of Astronomer Royal for Scotland, Regius Professor of Astronomy at Glasgow University and honorary professorships at both Aberdeen and Edinburgh universities.
In his youth, Brown built telescopes, helped by his father, who was an engineer.
And, after setting up his own club, which voraciously followed man's early forays into space, he went on to develop an abiding passion for solar physics, allied to a determination to dispel the image of his subject as stuffy or intellectual.
Professor Mike Cruise, the President of the Royal Astronomical Society, said: "The astronomy community in the UK will be greatly saddened by this loss.
"Both as an active astronomer and in his role as Astronomer Royal for Scotland, John devoted his considerable energy to his science, and was very effective in communicating his science to the public.
"He was a tireless public speaker, often visiting remote communities to inspire them with the latest research results and broader historical perspectives on our knowledge of the universe.
"He will be missed by colleagues in the UK and around the world."
Mr Brown, who is survived by his wife, Margaret, and their two children, taught astronomy at all university levels, from first year undergraduate to postgraduate courses.
He led the Glasgow University research group in theory and modelling of solar and stellar plasmas and used spacecraft data in his research.
In his role as Astronomer Royal for Scotland, he gave public talks and performances to generate wider awareness of astronomy and its role in culture.
His efforts in science communication incorporated magic tricks and poetry in the Scots language.
Mr Brown was made an OBE in the 2016 Birthday Honours for services to the promotion of astronomy and science education.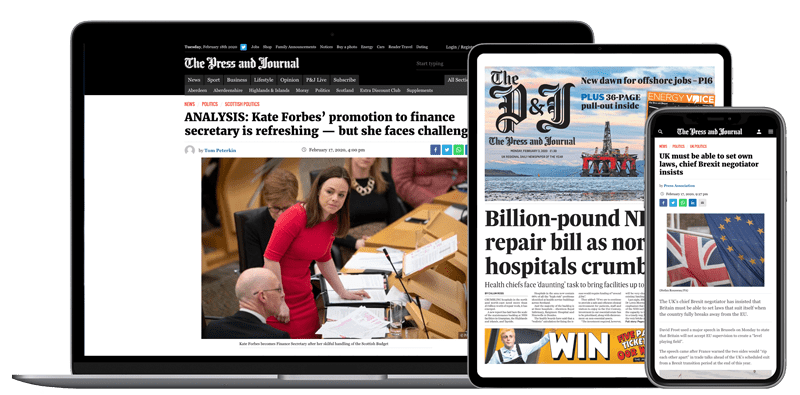 Help support quality local journalism … become a digital subscriber to The Press and Journal
For as little as £5.99 a month you can access all of our content, including Premium articles.
Subscribe