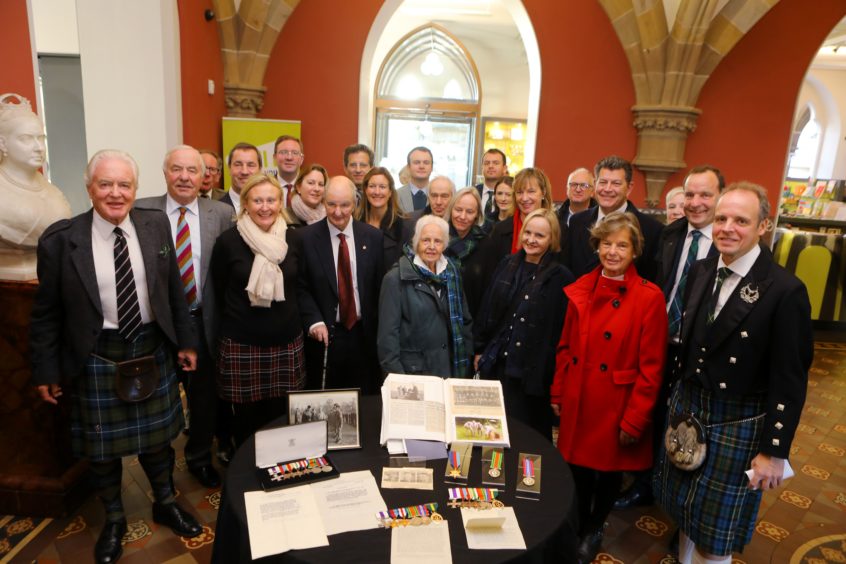 They were a band of brothers who produced a string of acts of gallantry throughout the Second World War.
And now, 80 years after the start of the conflict, an extraordinary story has been revealed with the donation of four Military Crosses from the same family to The McManus: Dundee's Art Gallery and Museum.
The members of the Rae family survived some of the fiercest fighting and returned to their hometown with remarkable achievements and recognition for their bravery.
Stanley, Ian, Douglas and Bruce Rae were the sons of Stephen and Agnes Rae of Encliffe, Albany Road in West Ferry.
Shortly after the outbreak of war, Stanley joined the Honourable Artillery Company, based in London and, after training in gunnery and being commissioned as an officer in 1939, he left for the war in 1942.
While fighting near Perugia in 1945, he was awarded the Military Cross during an epic advance which breached German defences and sent the enemy retreating northwards towards Rome.
In just two days of action, his guns each fired 600 rounds.
Ian was commissioned into the 76th Field Regiment, Royal Artillery in Dundee.
His MC was awarded in 1944 after fierce fighting near the Dutch town of Venray, as the British Second Army pushed towards the German border.
Douglas, the third brother, enlisted with the London Scottish Regiment in 1938, which was then affiliated to the 1st Gordon Highlanders.
Captured at St Valery in 1940, when the 51st Highland Division became detached from the main British Army, he remained a prisoner of war until 1945.
Bruce, the youngest of the four, also joined the Gordon Highlanders, determined to avenge the capture of his brother, and won the equivalent of two MCs.
The first was awarded after his selfless courage before and during one of the great battles of the North African campaign, where he led his men on a bayonet charge.
The additional bar was for later heroics in North West Europe.
Sinclair Aitken, chairman of Leisure and Culture Dundee, which manages The McManus said: "We are delighted to accept this rare collection of medals on behalf of Dundee City Council to keep the memory of the Rae family together.
"Much of the focus for museum collecting nation-wide in recent years has focused on the First World War to mark the centenary of that conflict, and we have received some outstanding donations."
Ian Rae, son of medal recipient Stanley Rae, said: "On behalf of the wider Rae family,  we are delighted the medals are remaining in Dundee, just a street away from where  the family business of McIntyre and Rae operated.
"We are proud these medals are coming under the expert care of The McManus staff to enable future generations to learn of the courage and sacrifice of the Rae Brothers."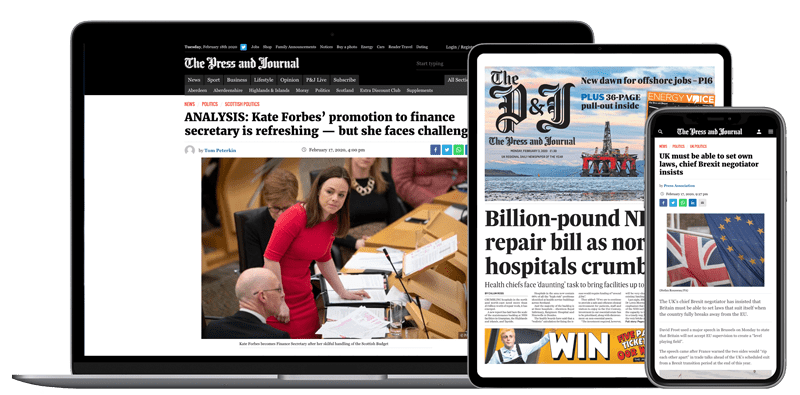 Help support quality local journalism … become a digital subscriber to The Press and Journal
For as little as £5.99 a month you can access all of our content, including Premium articles.
Subscribe