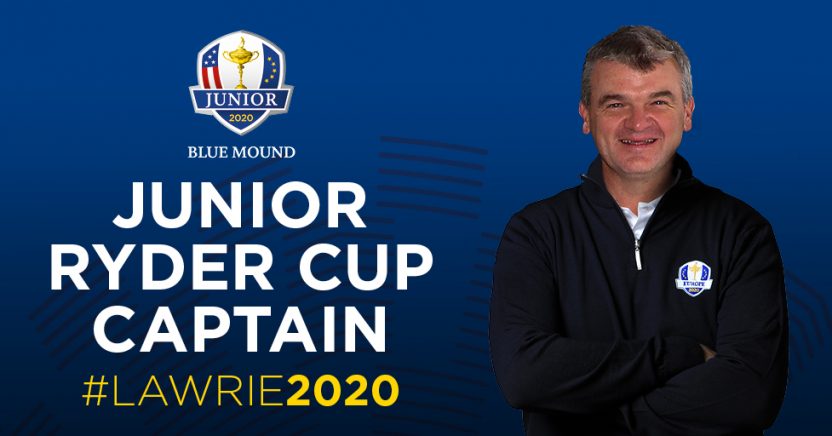 Every year starts in a celebratory fashion for Aberdeen's Paul Lawrie, but that's only to be expected when your birthday falls on January 1.
Yet, there is a genuine frisson of excitement in his voice as he talks about his plans for the months ahead, which includes captaining Europe's Junior Ryder Cup team at Blue Mound Golf Club in Wisconsin in September.
Anybody who has ever met Lawrie will be aware of the immense amount of work he has expended in establishing his foundation, which he created after winning the Open Championship in nerve-shredding circumstances at Carnoustie in 1999.
And, while the Scot was crowned Rookie of the Year on the senior tour in 2019 – "Yeah, I know it is a little strange to have 30-plus years as a professional under my belt and be a 'Rookie' anything" – he is concentrating much of his attention on his Ryder Cup commitments and creating the sort of close-knit camaraderie which can help the Europeans beat the Americans on their own patch.
He said: "I am delighted to have been asked and I am really looking forward to getting out there in September, but I am also fascinated to see how the whole qualification and selection process unfolds.
"It is an honour. I think I am right in saying that I will be the first Ryder Cup player to have captained either side.
"I believe I have a lot to offer, having experienced Ryder Cups as both a player [he helped the Europeans retain the trophy at Medinah in 2012] and as part of the backroom team [he was a vice-captain in 2016].
"With my Foundation now in its 20th year, we have seen lots of kids coming through it and developing their talent, so for me, it is brilliant to watch kids growing and evolving their skills whilst having fun and that is what I hope to help make the Junior Ryder Cup experience for every member of the team."
Lawrie has no illusions about the problems which are being faced by many Scottish clubs in attracting new members, particularly youngsters, and persuading them to embark on the fairway to heaven.
But, as somebody who is passionate about the positive impact of sport, whether in supporting his beloved Dons, or encouraging boys and girls to switch off their IPads and XBoxes and participate in outdoor pursuits, he believes it is crucial for older people to accept new ideas rather than stick with the status quo for the sake of it.
He said: "I want golf to be in as healthy a state as possible. There is obviously a bit of a culture shift taking place right now with more people finding their time being squeezed by other pressures, so golf has to adapt to that.
"Perhaps, some places could be a little more inclusive and welcoming to families and younger people.
"But I think you are also seeing clubs and facilities tailoring their offerings to suit more [youngsters], so I am hopeful that this will help to turn things round in the future."
The Aberdonian, who was awarded an MBE in 2000 and an OBE in 2013, has never made a secret of his philosophy on achieving success. Asked if he had any advice for his youthful compatriots – his son, Craig, is also a professional – he said simply: "Work hard, work on every aspect of your game, and enjoy it."
But, in recent times, Lawrie has suffered a series of injury problems which have restricted his involvement in the pursuit he loves. He has his fingers crossed, though, that after turning 51 on New Year's Day, there is still more glory in store to reward his ample patience and perseverance.
He said: "My fitness from the foot injury is now much better, so I want to compete in every Staysure or Senior Tour event I peg-up in during 2020.
"I will also be playing a little more again on the European Tour, even though I thought that might not be possible just 18 months ago."
Lawrie's life was transformed by his Open triumph in dramatic circumstances, following a play-off after a spectacular collapse by French leader Jean van de Velde, who ended up splashing around in the water like a befuddled sailor.
But many people probably don't realise that his greatest triumph happened while he travelled to and from Aberdeen for every round of the tournament.
He said: "That was not on purpose, but because I could not get accommodation near enough to Carnoustie.
"All the accommodation close to the course was taken. The nearest I could get was 40 minutes away, and I am only an hour and 20 minutes up the road, so I thought 'I will just go home'.
"Our youngest, Michael, was just six months' old at the time. It was ideal for me to spend some time at home. You don't often get to stay at home very often when you are playing in a golf tournament, let alone the Open."
"[After his victory] I was desperate to get up the road to Aberdeen to see [wife] Marian and the boys, so the press conference and R&A reception seemed to go on and on.
"I remember the drive back north and finding a lot of press people camped outside my house. It was crazy, but it changed everything in terms of our financial position and schedules and sponsorship."
He might be the oldest rookie in town, but Lawrie has amply demonstrated he is one of Scotland's most prominent long-distance drivers.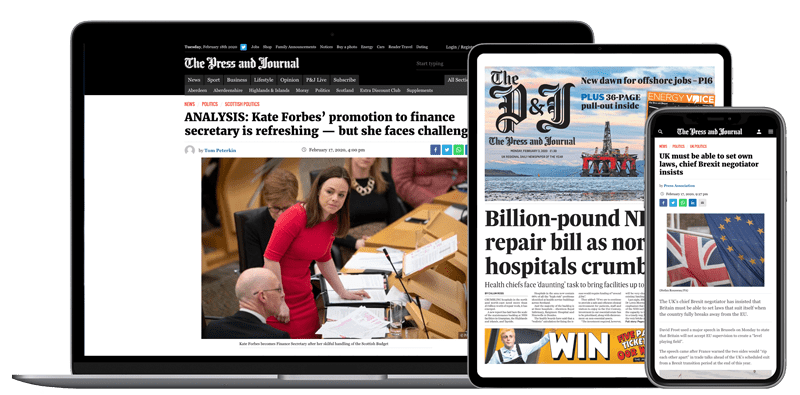 Help support quality local journalism … become a digital subscriber to The Press and Journal
For as little as £5.99 a month you can access all of our content, including Premium articles.
Subscribe