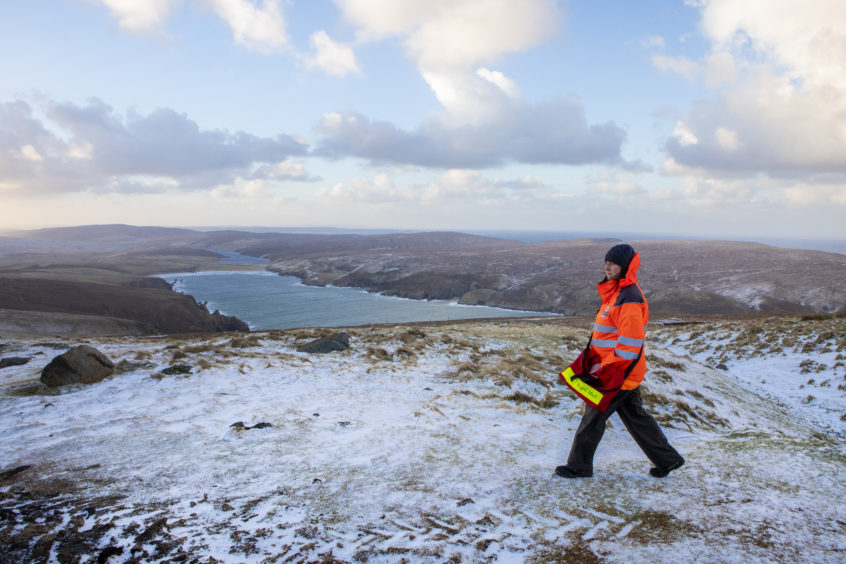 It's one of the most picturesque routes in the whole of Britain.
And now, as Christmas beckons, Royal Mail postwoman Michelle McCulloch has almost finished making her letter, card and parcel deliveries on her postal route, which covers the area of Baltasound in Unst – the most northerly of the Shetland Isles.
Approximately 212 miles from John O'Groats, the Haroldswick area of Unst is one of the most northerly points in the UK, and the most remote Royal Mail postal route.
The items, which are sent from Baltasound Post Office to Norwick, is delivered to Unst every day via ferry from the mainland.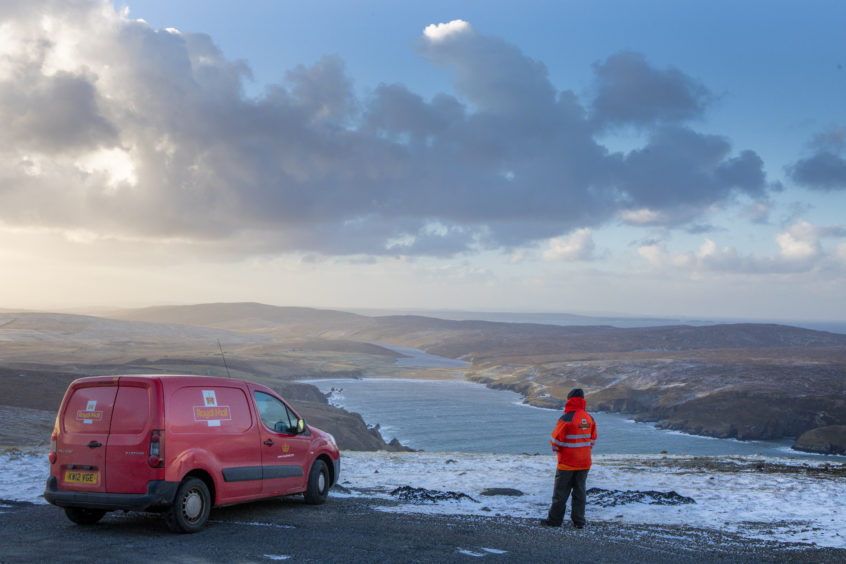 The daily postal load travels 57 miles in total – taking two ferry rides before it makes its way into postwoman Ms McCulloch's hands – which she delivers to the community by both van and foot.
The journey crosses a host of stunning beauty spots and points of interest, and features the UK's most northerly Post Office.
Having served the route for more than 15 years, there aren't many houses she hasn't visited and the postie has become one of the pillars of the community.
She said: "I feel very lucky to serve on such a beautiful and interesting route.
"It's a particularly special place at Christmas time, with such a wonderful sense of community spirit."