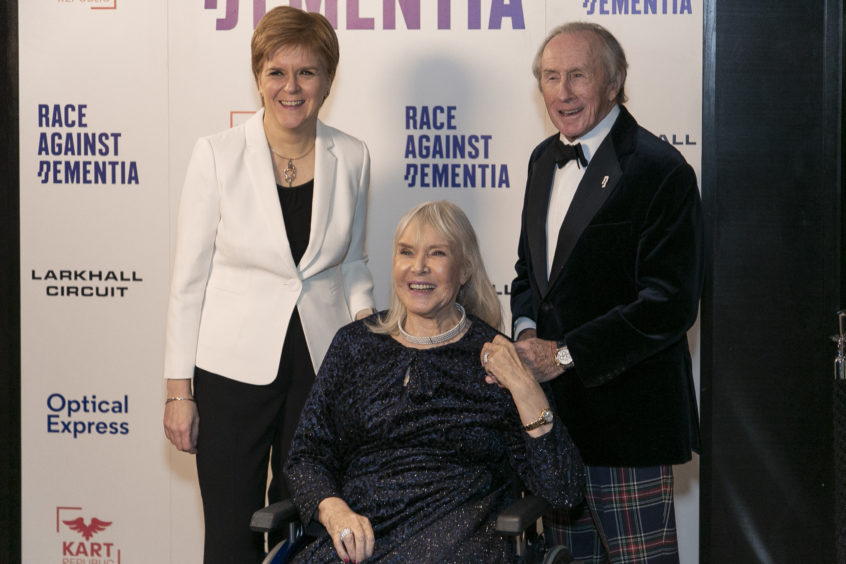 He is one of Scotland's greatest sporting figures: a Formula One legend who won the world championship three times.
But Sir Jackie Stewart has committed himself to another massive challenge by tackling the blight of dementia and helping people who have been diagnosed with the condition, including his wife Lady Helen.
He and the First Minister, Nicola Sturgeon, have just raised £100,000 at a charity dinner, hosted by Optical Express in aid of Race Against Dementia, the organisation which funds pioneering research into diagnosis and treatment.
And Sir Jackie, who has been involved in a number of charity initiatives after retiring from the Grand Prix stage in the 1970s, is determined to do whatever he can to help the 850,000 people who are currently living with dementia in the UK – a figure which is expected to reach one million by 2025.
He said: "As a Formula 1 driver, if I hadn't had the best mechanics, I wouldn't have been able to win world championships.
"Breakthroughs in the sport have resulted in huge leaps forward in performance and safety, and we need to bring the same creativity to dementia research.
"Dementia is the biggest killer of any disease in the UK, but with new research and ingenuity we will find faster ways to detect, prevent, manage and ultimately cure this terrible condition."
Ms Sturgeon said: "I know how determined Sir Jackie is, not just to support Lady Helen, but also to help advance the crucial dementia research agenda.
"I want to thank the Stewart family for everything they are doing through Race Against Dementia and assure them that the Scottish Government is committed to exploring how we can work together on dementia research.
"Later this year, we will launch Scotland's first national Brain Health Centre, which will work to ensure that optimal brain health is central to our future public health strategies, research and clinical practice."
Race Against Dementia (RAD) was founded by Sir Jackie following Lady Helen's dementia diagnosis.
It is a global charity which works in partnership with some of the world's leading medical research institutions and funds pioneering research.
Its mission is to "work smarter and faster to cure dementia."
And, even at the age of 80, Sir Jackie is still at the forefront of the race.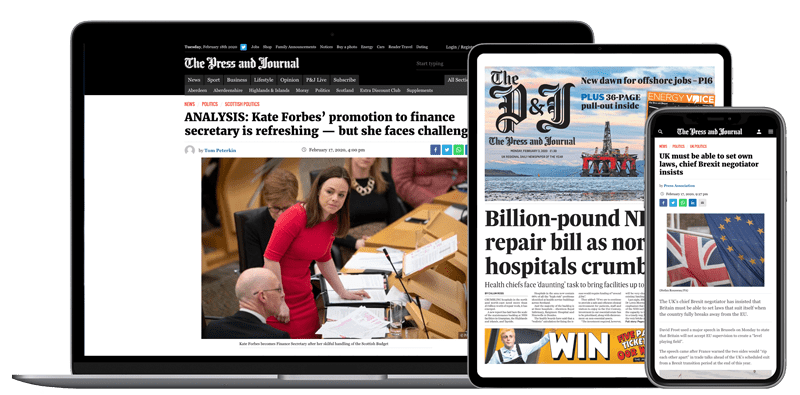 Help support quality local journalism … become a digital subscriber to The Press and Journal
For as little as £5.99 a month you can access all of our content, including Premium articles.
Subscribe