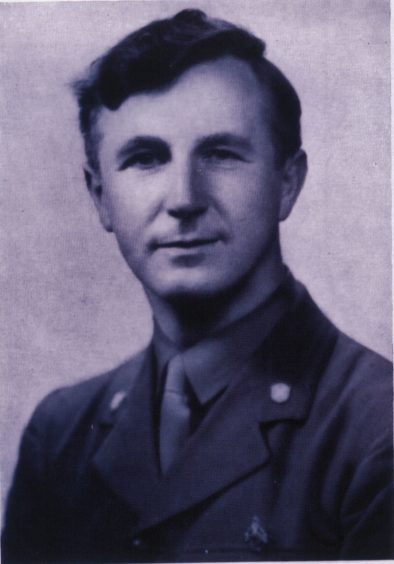 A Church of Scotland minister, who became a war hero, is set to loudly condemn the Nazis from the pulpit once again.
Rev Dr Donald Caskie's protestations against the rise of fascism 80 years ago will reverberate around the Scots Kirk in Paris, France next weekend.
Actor Graeme Dallas will bring the story of the courageous minister to life in a special "homecoming" performance of the play, the Tartan Pimpernel.
Rev Caskie was the minister of the Scots Kirk in 1940 when the Germans invaded France and this will be the first time it has been performed in the church.
The Islay-born minister helped around 2,000 allied military personnel escape occupied France during the Second World War.
The play is being brought to Paris on February 1 with the support of the Scottish Government, which has an office in the city.
Cabinet Secretary for Culture, Tourism and External Affairs, Fiona Hyslop, said: "I am pleased that the Scottish Government is supporting these performances in honour of Rev Dr Donald Caskie and his heroic actions.
"It is fitting that the play will be staged in the same week as Holocaust Memorial Day, especially this year, when we commemorate the 75th anniversary of the liberation of the Auschwitz concentration camp."
Glasgow-based playwright John Hughes said bringing the Tartan Pimpernel home to Paris for two performances will be the "ultimate experience" for the cast.
After the Germans invaded Paris, forcing the closure of the church, Rev Caskie fled to Marseille where he ran a Seaman's Mission.
He lived a double life and helped British and Allied soldiers to freedom across mountains into Spain.
Rev Caskie was eventually recruited by British Intelligence officers and told that his mission was the last link of a chain of safe houses that they had set up, which stretched from the beaches of Dunkirk in northern France to Marseille in the south.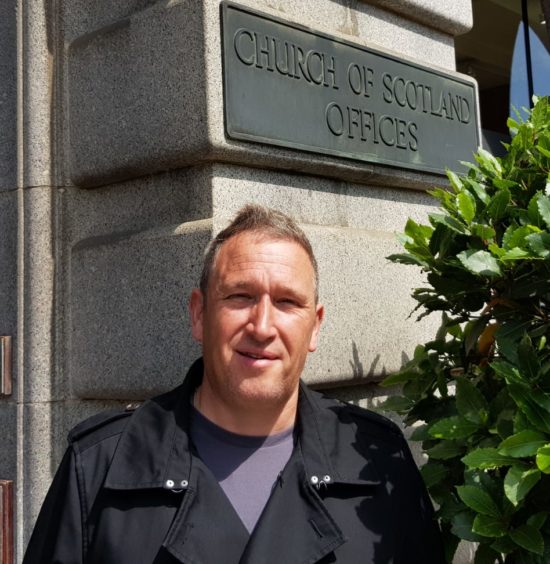 He was eventually arrested by the Vichy Police, interrogated and banished from Marseille. Instead of returning to safety in the UK, he moved to Grenoble where he continued to arrange for the escape of soldiers, seamen and airmen.
He ignored repeated calls from British Intelligence and the Church of Scotland to return home, was betrayed again and imprisoned by the Gestapo and sentenced to death.
His life was only saved through the intervention of a German pastor and he spent the rest of the war in a POW camp.
Scots Kirk elder, Derek Bonin-Bree, played a key role in bringing the Tartan Pimpernel, based on the minister's autobiography of the same name, to Paris.
Tickets are free but the Scots Kirk is encouraging people to make a donation.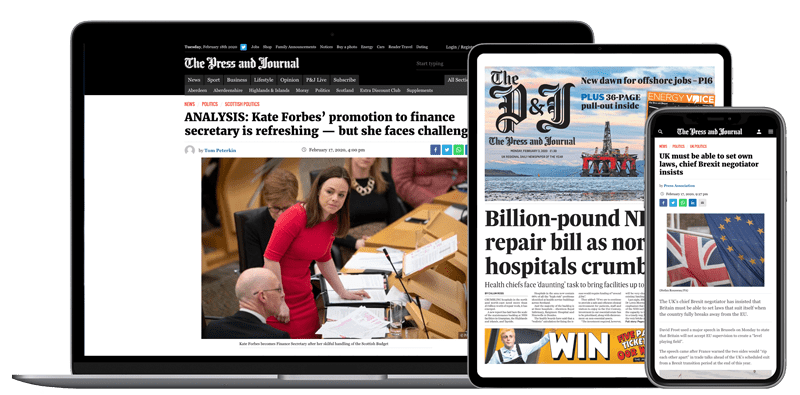 Help support quality local journalism … become a digital subscriber to The Press and Journal
For as little as £5.99 a month you can access all of our content, including Premium articles.
Subscribe