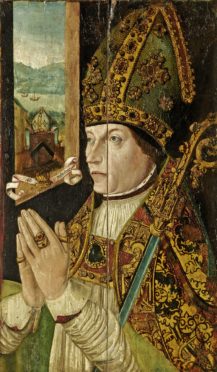 Aberdeen University is currently celebrating its 525th anniversary, and has highlighted the the extraordinary legacy of its founder, who was a pioneer of education in Scotland in the 15th century.
Bishop William Elphinstone, who lived from 1431 to 1514, was a much-respected figure in his day, an individual who worked in many spheres as a clergyman and scholar, a lawyer and senior diplomat.
But at the heart of his work, after he became bishop of Aberdeen in 1483, was the good of the local community and that of the wider kingdom of Scotland, which was ruled from 1488 by his royal master James IV.
Throughout his long life, he was a man of the Renaissance, fascinated with international learning and sponsored the introduction of printing to Scotland, while his own library contained a large number of early printed books, or 'incunables'.
The university which he founded in Aberdeen was intended to be a beacon of the New Learning, a shining beacon for the north.
In addition to investments in local bridges and church-building, the establishment was at the heart of his grand project.
Having the ear of the king and the Pope, he shared his dream of creating a place of learning where, "men who are rude, and ignorant of letters" could receive an education, and subsequently supply the country with lawyers, doctors, scholars and priests who would be qualified to study and teach at any university in Christendom.
He received papal permission to found a university in 1495, the institution which became King's College and which has now developed into Aberdeen University.
Yet, despite these myriad achievements, he remains a largely unknown figure.
Dr Jackson Armstrong, senior lecturer in history at the university, said: "Bishop William Elphinstone was a leader at an exciting and dynamic time in the intellectual, legal, and ecclesiastical world of fifteenth-century Scotland.
"Far from being the 'dark age' it was once thought to be, Elphinstone's energy and influence was part of what brought Scotland in the later middle ages right to the forefront of European progress".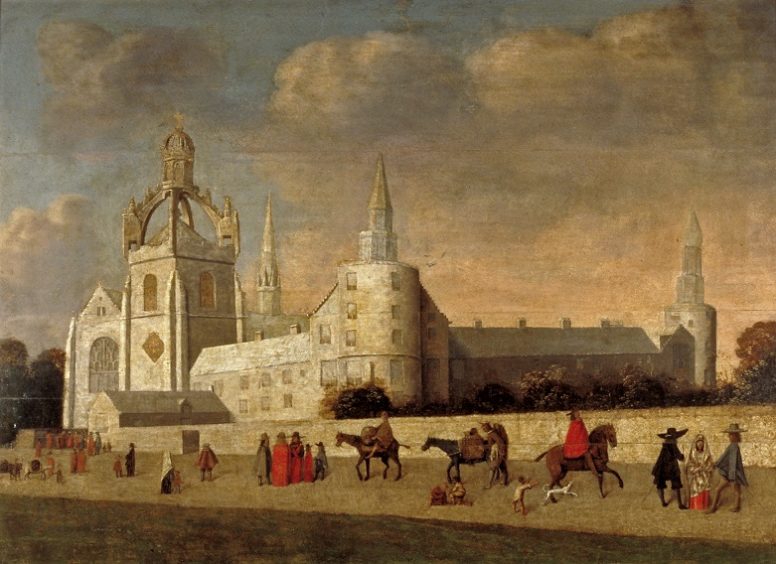 Born out of wedlock in 1431, Elphinstone was brought up among clerics in the shadow of Glasgow Cathedral, and followed his worldly father into the priesthood.
He graduated from Glasgow University in 1462, continuing his studies in canon law for a further three years.  Like his clerical father before him, he then completed his studies abroad at the universities of Paris and Orleans.
Clerics formed more than the backbone of the Scottish judicial system in the fifteenth century: major crown servants were often drawn from among educated churchmen.
Shortly after Elphinstone returned home in 1471 – called back to become the chief officer of the diocese of Glasgow – he was recruited to the royal council, eventually emerging as a diplomat and senior negotiator of royal treaties.
Titles, honours and further duties followed and, in addition to becoming Bishop of Aberdeen, Elphinstone was variously Chancellor of the Kingdom of Scotland, keeper of the Privy Seal and Commissioner of Crown Lands.
As rector of St Nicholas in Aberdeen, he organised the funds to complete the choir and assiduously carried out building and works at St Machar's Cathedral, completing the central tower with a steeple like that at St John's in Perth and furnishing it with three bells, which weighed an imposing 12,000lbs.
He was also instrumental in the preparatory work for constructing the Bridge of Dee. He ordered the collection of building materials and bequeathed money to finish the project after his death, a task that was overseen by his successor in 1529.
But arguably his greatest legacy, not just to the university but to the nation as a whole, was the introduction of the printing press to Scotland, which was first used to publish the Aberdeen Breviary (a book of daily prayers) for the church throughout the country.
That eventually led to the publication of everything from books and pamphlets to magazines and newspapers.
No wonder that Aberdeen University is proud of its founder.