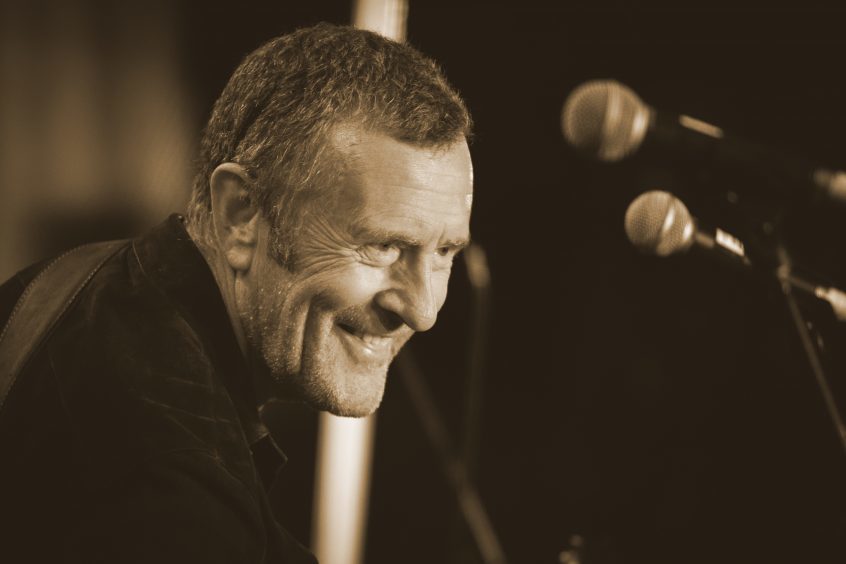 He's one of Scotland's most famous musicians, a man who has worked with everybody from Paul McCartney to Aretha Franklin.
And Hamish Stuart, one of the stars of the Average White Band, who topped the US charts with Pick Up the Pieces and Let's Go Round Again, is among the top billings at this year's Aberdeen Jazz Festival.
The event, which runs from March 11 to 22, features more than 50 bands in a packed programme across every style from trad to swing and bebop to cutting edge, and blues, hip hop, afrobeat, soul, and funk.
Mr Stuart, the lead singer and guitarist with the Average White Band will take time out from touring with Ringo Starr, to bring his soul-funk band to The Lemon Tree.
Elsewhere, Chicago Blues guitarist, Melvin Taylor and his group will headline a driving blues guitar night where he is being joined by the Stevie Nimmo Trio.
Two musicians from New Orleans – Joplin Parnell and Ewen Bleach – will join Alison Affleck for her spectacular musical celebration of the Crescent City, with multiple groups and soloists on the bill.
Mr Stuart is looking forward to his return to the Granite City and said he was fascinated by the way his old group's hits were still finding new converts.
He added: "We have found that a new generation is tuning into all the AWB songs from the 1970s and 1980s.
"We were always bigger in the United States than we were at home, but it is pretty impressive how these songs have stood the test of time.
"A song like Pick Up the Pieces – which is more than 40 years old – still crops up in the most surprising places. You'll go to a supermarket and it will be playing.
"Or you will suddenly hear it on a movie soundtrack or a TV programme, whether it is Starsky and Hutch, Iron Man or The Simpsons.
"That's not bad for an instrumental which bamboozled many listeners when it first came out. They thought we were some American soul band.
"Then they discovered we were a bunch of hairy Scotsmen!"
Adrian Watson, chief executive of Aberdeen Inspired said "We are delighted to once again support the return of the ever-growing Aberdeen Jazz Festival to the city.
"We were delighted when organisers took the opportunity to broaden its offering across the city centre and bring some of the very best local, national and international musicians to our many fine hotels, pubs, restaurants and public buildings."
The Festival is funded by Aberdeen Inspired, Aberdeen City Council and Creative Scotland. Tickets are available from www.aberdeenjazzfestival.com