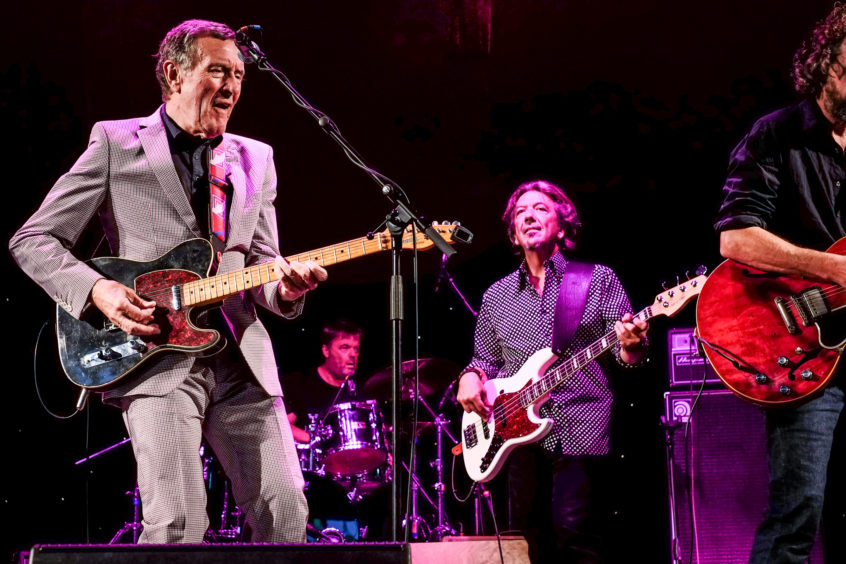 Hamish Stuart has had to deal with the impact of Kipling's famous twin impostors in the last 12 months.
On the one hand, the former Average White Band singer and guitarist has relished the fact that new generations are enjoying the band's music as he prepares to return to the Granite City for the Aberdeen Jazz Festival from March 12 to 22.
But while he is delighted at the enduring appeal of such songs as Pick Up the Pieces, Let's Go Round Again and Queen of my Soul, he has also had to deal with the death of his former group confrere and close friend, Malcolm "Molly" Duncan last October.
The pair had re-united as part of the 360 Band, in company with acclaimed drummer Steve Ferrone, but Mr Stuart told the Press and Journal the loss of his long-term colleague to cancer had hit him hard.
He said: "He was a special individual, the heart of AWB, he was there at the beginning of our success and his influence on me was remarkable.
"It was a mark of how well we got on that although we went our separate ways [Stuart joined Paul McCartney on tour after the end of the AWB] for a while, it was as if we had never been apart and we had the chance to work together again and go back into the studio together and it was one of the great joys of my life.
"We worked with Dundee Jazz, and then the Edinburgh Jazz Festival, and being involved with younger musicians kept us fresh and we all learned different things from one another.
"That's one of the great things about the growing popularity of events such as the Aberdeen Jazz Festival: there are no barriers and everybody is welcome, whether you are playing funk or soul, trad jazz, or more modern stuff, and whether you are 15 or 85.
"I've been working with a lot of musicians, such as Reuben Fowler, who has recorded an album's worth of Steely Dan music, and I still have to lay down the vocal tracks, and I have also recorded a tribute song to Molly called No More Days.
"So there is plenty on the go and I know I will have lots of different material to bring to the Lemon Tree on March 22."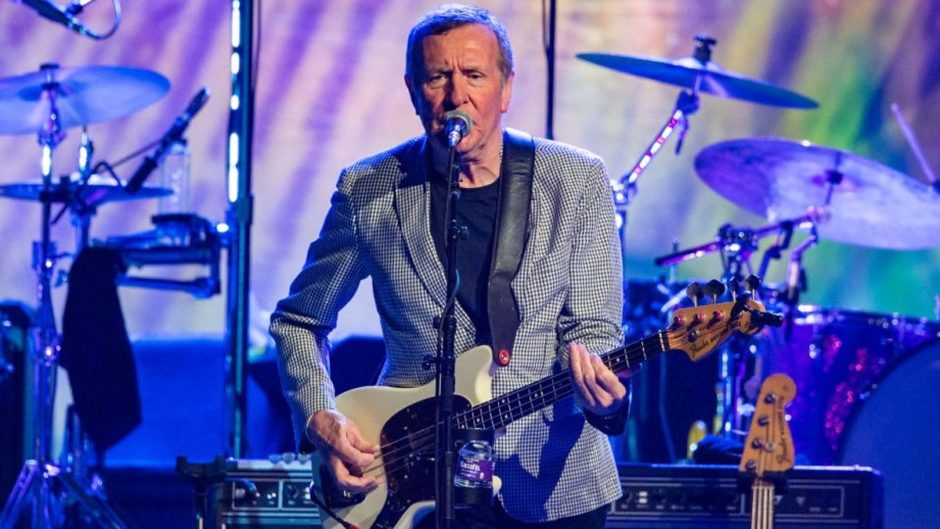 Mr Stuart is one of life's great enthusiasts. Asked about his favourite jazz compositions, he reeled off a string of diverse offerings including Naima by John Coltrane, The Country Preacher by Joe Zawinul, Round Midnight by Theolonius Monk and the wonderfully poignant Lush Life by Billy Strayhorn, as performed by Coltrane.
He said of the latter: "It's a fantastic song beautifully performed which showed how restrained a virtuoso like Coltrane could be serving the song and singer first.
"It's funny to think that when this song was being recorded [in the early 1960s], I was deeply into my first Beatles album With The Beatles.
"They are two wildly different genres of music, but each is still top of my list."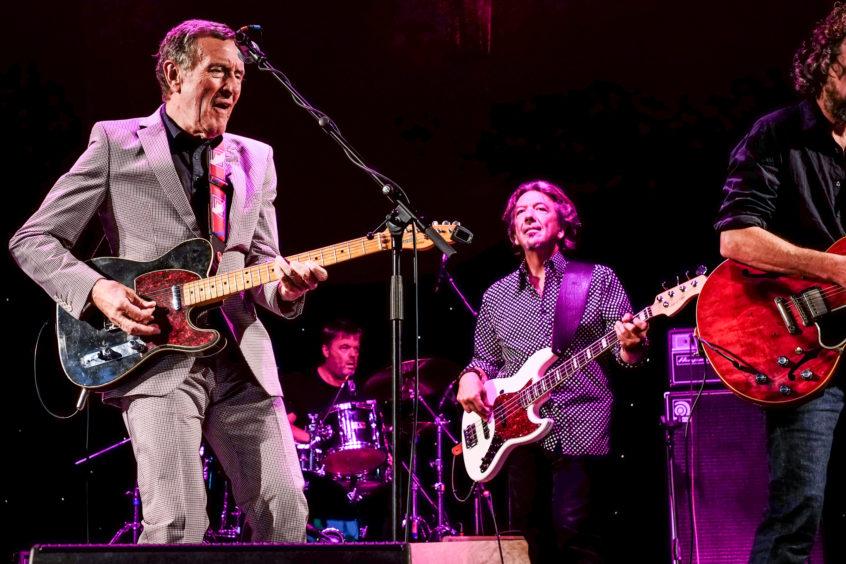 The 70-year-old appreciates that audiences still clamour to hear the old AWB hits wherever he ventures. But, even if he savours being able to interpret the songs in slightly different ways, he is proud they are the soundtrack of his life.
He said: "We were always bigger in the United States than we were at home, but it is pretty impressive how the 70s material has stood the test of time.
"A song like Pick Up the Pieces – which is more than 40 years old – still crops up in the most surprising places. You'll go to a supermarket and it will be playing.
"Or you will suddenly hear it on a movie soundtrack or a TV programme, whether it is Starsky and Hutch, Iron Man or The Simpsons.
"That's not bad for an instrumental which bamboozled many listeners when it first came out. They thought we were some American soul band.
"Then they discovered we were a bunch of hairy Scotsmen!"
There may be a few jazz purists who query a funk maestro's inclusion among the artists at the Aberdeen event, but Hamish has always poured his heart and soul into everything he has done. And, as I can testify, in a live setting, he positively glows.
As he said: "No two gigs are ever the same, or they shouldn't be. If it starts feeling stale, perhaps you should take a break for a while and recharge the batteries.
"But if you are passionate about music and enjoy working with others, whether in the spotlight or as part of the band, it's a privilege and a pleasure to be in front of a crowd.
"I love touring and it is a fantastic way of getting your music out there, because so much stuff flies under the radar these days, especially if it's not mainstream."
Further information about the festival can be found at
https://www.aberdeenjazzfestival.com/