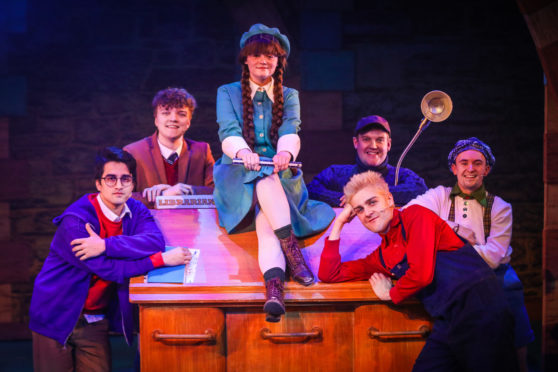 Oor Wullie first appeared in the Sunday Post in 1936 but, rather than showing signs of waning, his star has been on the rise in recent years.
An immensely popular "bucket trail" inspired by Scotland's favourite schoolboy raised more than £1 million for charity last summer, and there's even a chip shop in Aberdeen dedicated to the spiky-haired scamp.
Now, a musical stage show all about the cheeky but well-meaning national icon is touring the country – and began its run at His Majesty's Theatre in Aberdeen yesterday.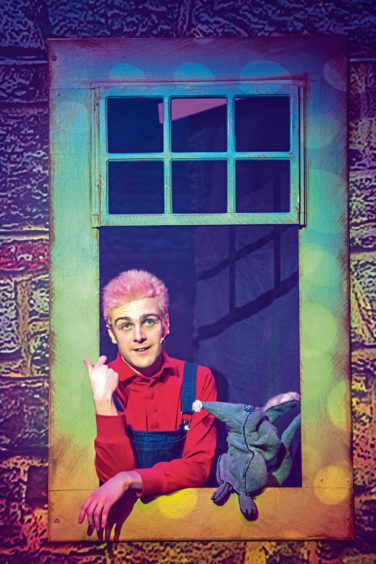 Audiences who may have expected a nostalgic trip down memory lane to a Scotland of the past were instead met with a show which dared to tackle some tough topics in among the high jinks.
The plot concerns a youngster called Wahid who was born in Scotland but, due to his Pakistani parentage, struggles to be accepted by his peers.
A kindly librarian lends him an Oor Wullie annual – which leads to all manner of antics and serves as a portal between Wullie's comic book world and reality.
There's some fun to be had when Wullie arrives in Wahid's bedroom and is befuddled by an Alexa device, but he soon learns about Wahid's heritage and encourages the downtrodden youngster to view himself as "Scottish and mair".
A supremely daft plot involving the fate of Auchenshoogle resting on Wullie's inter-dimensional quest to retrieve his bucket breezed by with plenty of laughs.
There is a Bollywood dance scene as Wullie and his gang disguise themselves in saris to evade PC Murdoch, with Fat Bob's "exposed midriff" a highlight.
There are plenty of upbeat anthems, including a Chitty Chitty Bang Bang-inspired ode to "Wullie's Wagon".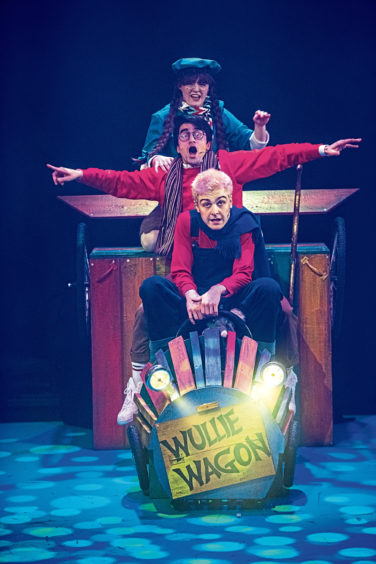 The script, which was adapted by Scott Gilmour and Claire Mackenzie, contained enough nods to the Sunday Post staple to keep even the most ardent fan happy and veered into panto territory on a few occasions – which is no bad thing ("What's Eck short for?" asks PC Murdoch at one point, for Fat Bob to reply "I don't know, it's just his height").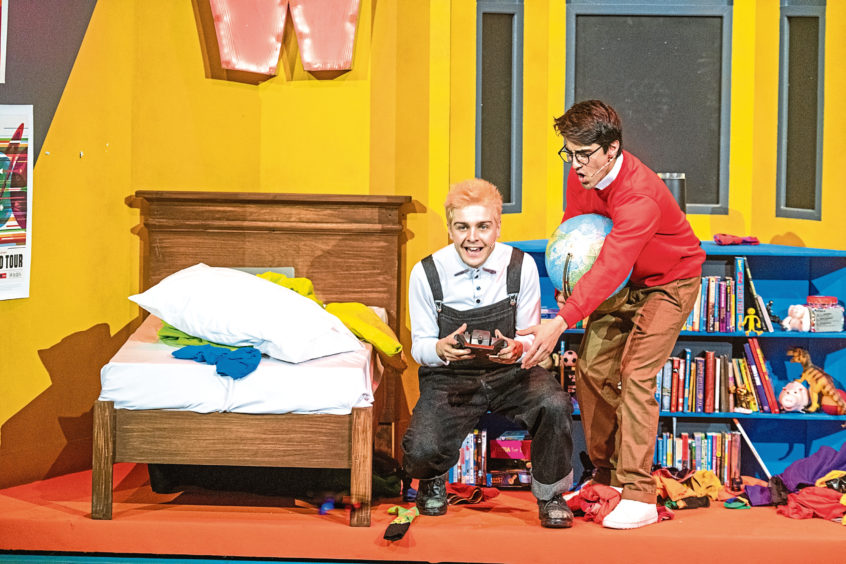 As Wullie, Martin Quinn was a bundle of energy and kept the audience on-side throughout a show which rattled through alternate dimensions, villains with buckets for heads and Dudley D Watkins dancing with an Alexa.
But the journey of Wahid, played winningly by Eklovey Kashyap, was at the heart of the tale, and the theatre erupted in applause when he finally stood up to the school bullies.
Oor Wullie: The Musical runs until Saturday night and promises a night of feel-good entertainment for theatre-goers of all ages.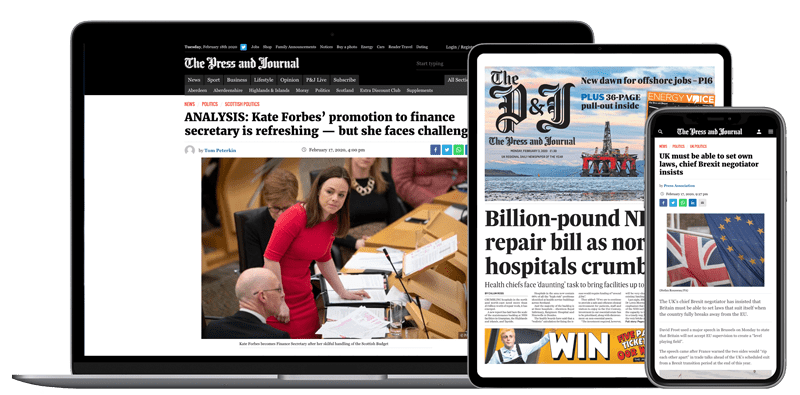 Help support quality local journalism … become a digital subscriber to The Press and Journal
For as little as £5.99 a month you can access all of our content, including Premium articles.
Subscribe