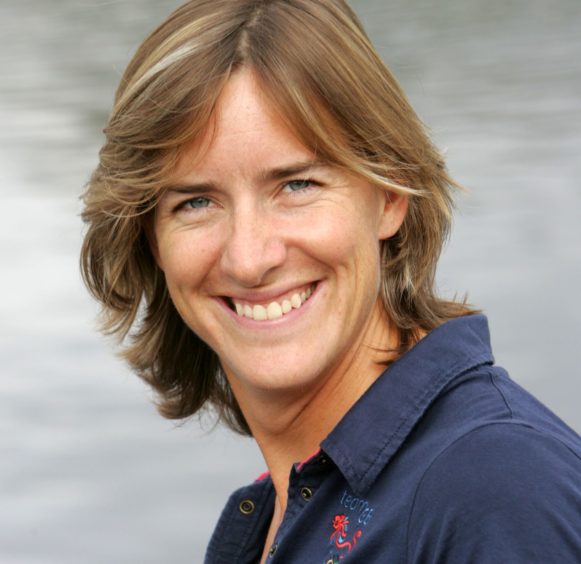 She is Britain's most decorated Olympian and her golden postbox was unveiled in Aberdeen after the 2012 Games.
And now, Dame Katherine Grainger, will this summer become the first-ever female Chancellor of Glasgow University in the institution's 569-year history.
In June, she will succeed Professor Sir Kenneth Calman, who has held the prestigious post since his election in 2006.
The gold-medal-winning rower eight years ago and a medallist at five successive Olympics from Sydney in 2000 to Rio in 2016 is the sole nominee for the post which means that there is no requirement to hold an election.
During her sporting career, she also won eight medals at the World Championships, including six golds and shattered myriad records on the global stage.
She is a board member of International Inspiration, a charity that promotes sport and play for children from low-income families across the world, and has worked with the British Olympic Association and, in 2017, was appointed Chair of UK Sport.
In Scotland alone, she has received honorary degrees from Robert Gordon, Edinburgh, Glasgow and Aberdeen Universities.
Dame Katherine said: "I feel a wonderful mixture of excitement, joy, anticipation and enthusiasm at the prospect of becoming Chancellor of Glasgow University.
"More than those feelings, however, I feel immensely honoured and privileged to have been given the opportunity to fill such a role.
"Glasgow is where I was born and went to school.  It will always hold a very special place in my heart.  The years I spent at the University gaining a Master of Philosophy degree were happy and rewarding years.
"During that time, as I learned more about the university and its standards, values and strengths, I increasingly admired it.   I have absolutely no doubt that as I get to know the university even better, my respect will continue to grow."