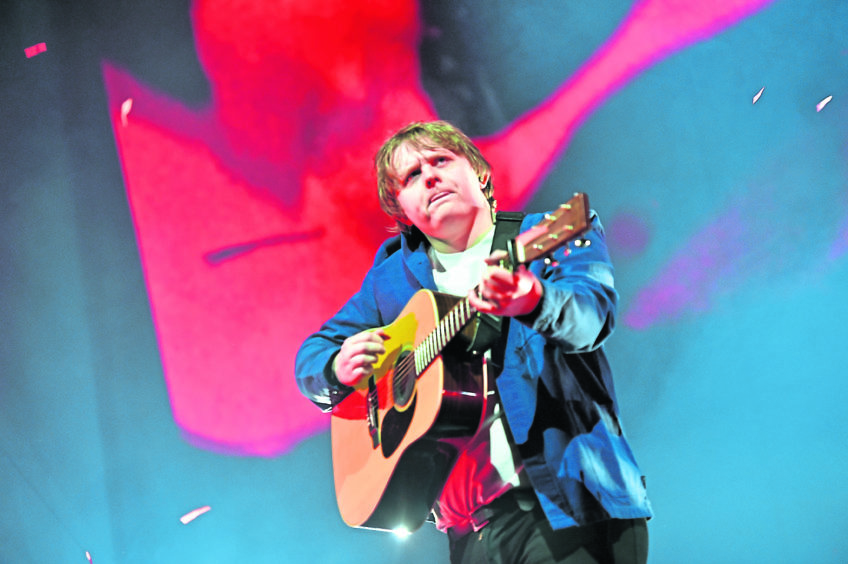 Not even the fear of Covid-19 could keep adoring fans away from P&J Live last night as they flocked in their thousands to see Scottish pop star Lewis Capaldi.
After stopping by the hand sanitiser stations on the way into the arena, they were ready and raring to go.
Thanking fans for their attendance, the star urged Aberdeen to wash their hands following what would probably be his last gig before going into self-isolation.
Before the Capaldi took to the stage, Kilmarnock alternative rockers Fatherson and Indie group Mark Sharp and The Bicycle Thieves entertained the crowd.
When the Brit Award winner took to the stage, the crowd went wild as the opening chords of much-loved classic Grace began.
The truly electric atmosphere left goosebumps on the skin as Capaldi belted out emotional hits from his album Divinely Uninspired to a Hellish Extent.
Joking throughout his show, the 23-year-old pulled off some stand up comedy that few artists are able to muster.
On the last night of his UK tour Capaldi said he couldn't think of "a better place to end it than Aberdeen" – well, "except from Los Angeles," he jested.
His sensational performance had audience members of all ages singing their hearts out and swaying along – prompting the Glaswegian to jokingly berate them for "trying to do his job for him".
After remaining number one on the charts for seven consecutive weeks, Someone You Loved was saved until the end as everyone in the arena joined in with the encore.
The spine-tingling end to the night was marked by thousands chanting "I was getting kinda used to being someone you loved".
Capaldi's Liveline initiative, funded by an extra 50p ticket charge, was also a prominent feature of his UK tour as he provided struggling attendees with a safe space.
A quiet room was open on the first floor of the arena for anyone at the show who was suffering from anxiety.
Fans were also able to access support from a qualified team before and during his show.