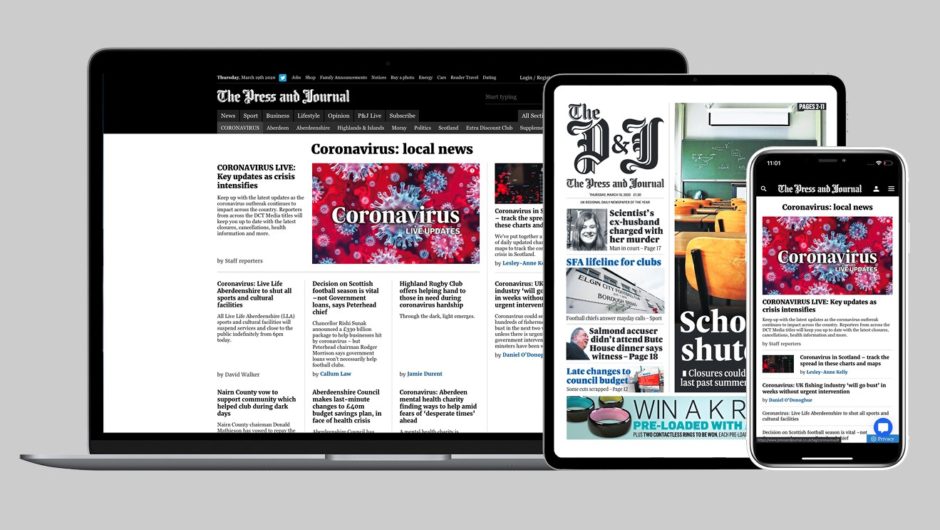 We are in the midst of an unprecedented nationwide and global crisis which is forcing all of us to dramatically change our day-to-day lives and priorities.
The advice from our governments at Holyrood and Westminster on how we confront the coronavirus outbreak is evolving on a daily and sometimes hourly basis and the impact on families, individuals and businesses has already been profound.
We at the Press and Journal appreciate the concern and anxiety being felt in the current climate throughout the communities we serve all over the north and north-east of Scotland and we are committed to not only bringing you the very latest updates on the efforts to tackle the pandemic across our circulation area, but also being part of the region's response to the immense challenges it presents.

We will continue to publish the newspaper six days a week and offer home news delivery to all our existing and new subscribers.
And we want to ensure that everyone who wants to read the Press and Journal is able to do so and that any restrictions to their daily routines are not a barrier to them being able to get their daily copy of the paper.
As such, we are offering three months free subscription to our Web and E-paper pack, which gives unlimited access to our website, app and a digital copy of the Press and Journal.
You may already be aware of some changes in the number of pages and the content on them as the situation changes and the steps we are all being asked to take to delay the spread of the virus are ramped up.
We will, however, endeavour to continue bringing you our usual mix of local, Scottish, national and world news, and are conscious that other things continue to happen which our readers want and need to know about.
And clearly, as you would expect we will deliver the most in-depth coverage possible of all issues related to Covid-19, whether that is on a regional or global basis.
We will also aim as far as we possibly can to carry our line-up of supplements and magazines, including Your Home, Your Car, Your Life, Farming and the Menu.
We are acutely aware that there is a great deal of information around the coronavirus outbreak available free on social media, but also conscious that much of it is unreliable and in some cases very misleading and completely inaccurate.
The Press and Journal has been at the heart of the community and a trusted source of news for more than 270 years and in these most troubled of times our teams will work tirelessly to provide you with a newspaper you can depend on.
Andrew Kellock, deputy editor, The Press and Journal
---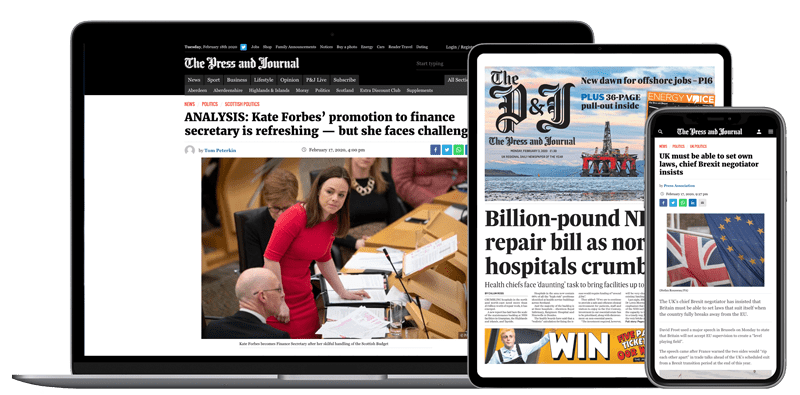 Help support quality local journalism … become a digital subscriber to The Press and Journal
For as little as £5.99 a month you can access all of our content, including Premium articles.
Subscribe