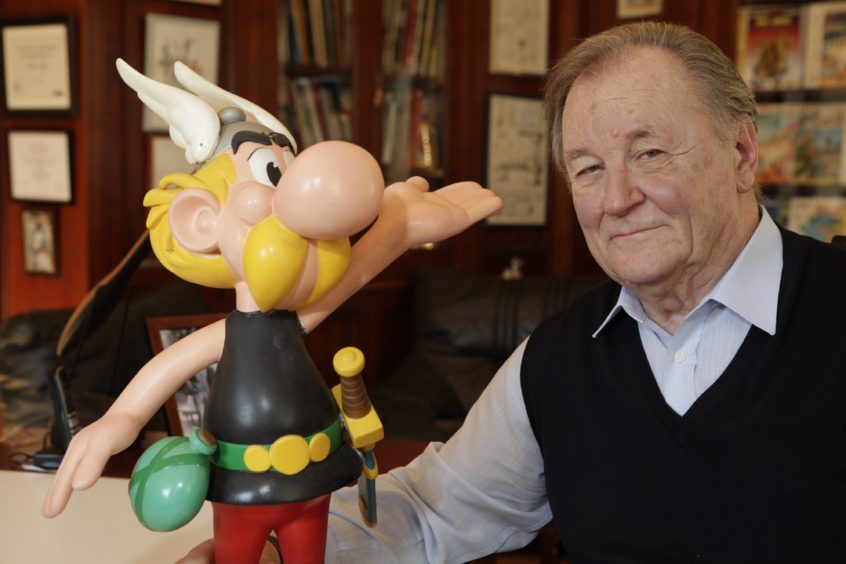 The co-creator of France's most famous cartoon character has died aged 92.
Asterix, known for his winged helmet, bushy blonde moustache and dim-witted yet lovable sidekick Obelix, was created by Albert Uderzo and Rene Goscinny.
In the 1960s, the pair sat together on Uderzo's balcony and tried to dream up a new children's character inspired by French culture.
Early sketches by Uderzo portrayed Asterix as a mighty and strong Gaulish warrior.
But Goscinny had a different idea in mind, imagining him as a shrewd, small fighter who would possess intelligence and wit more than brute force.
Uderzo felt that the hero needed a strong but dim companion, which led to the creation of Obelix.
The cartoon pair went on to have hundreds of adventures fighting the Roman Empire in comic books, and also appearing on television and in film.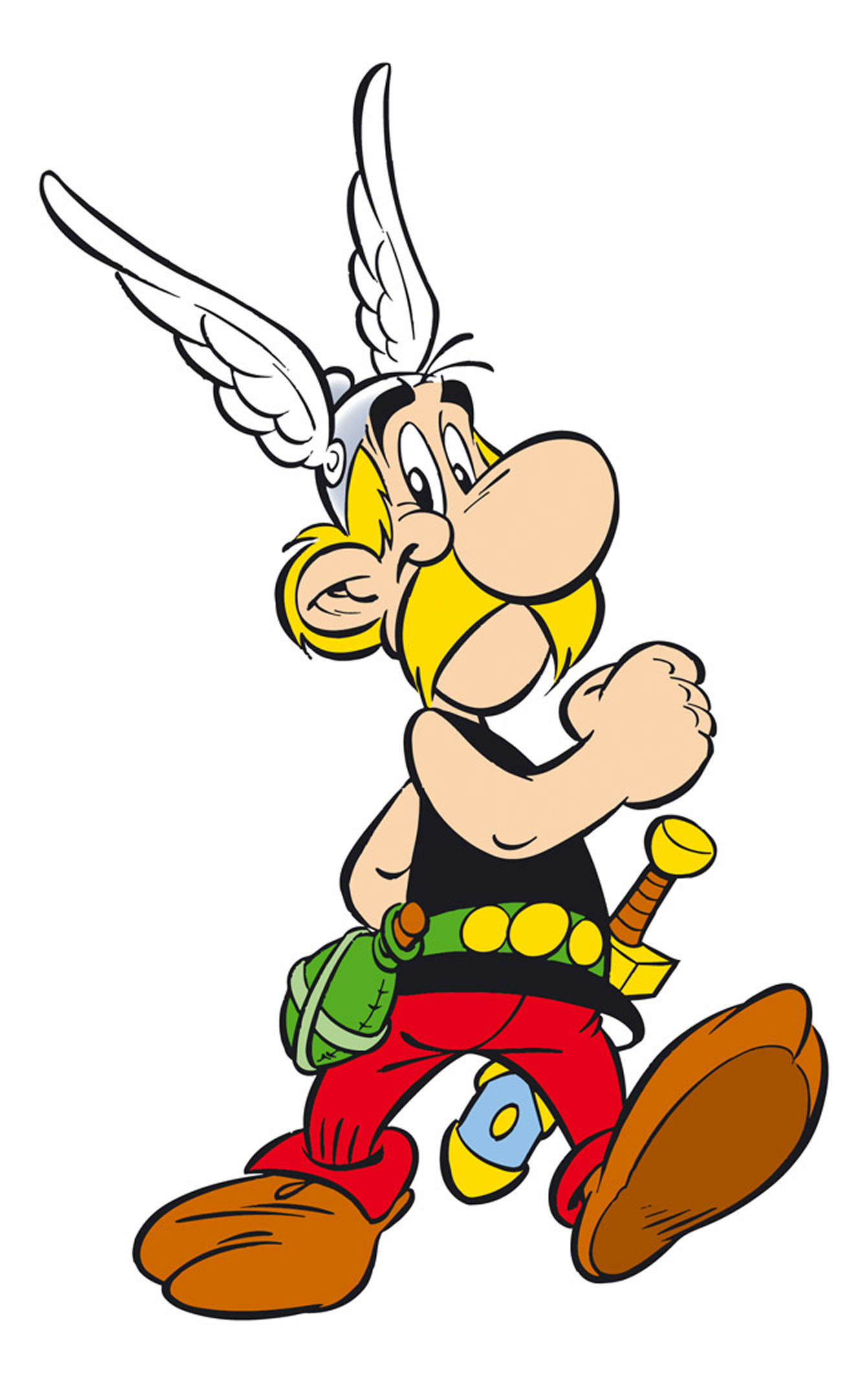 And when Goscinny died in 1977, Uderzo continued the series by popular demand of the readers, who encouraged him to keep going.
Born in 1927 as the son of Italian immigrants, his work ethic and dedication to Asterix resulted in the character's global success.
Asterix's catchphrase was"ils sont fous ces romains", which translates into "these Romans are crazy!", although the character was frequently befuddled by other nationalities.
In 2013 the Gaul even touched down in Scotland with the battle cry "thae Romans is glaikit!"
In his mission to meet a Pictish King at Loch Ness, Asterix donned kilts, Pictish face tattoos and even gave whisky a go.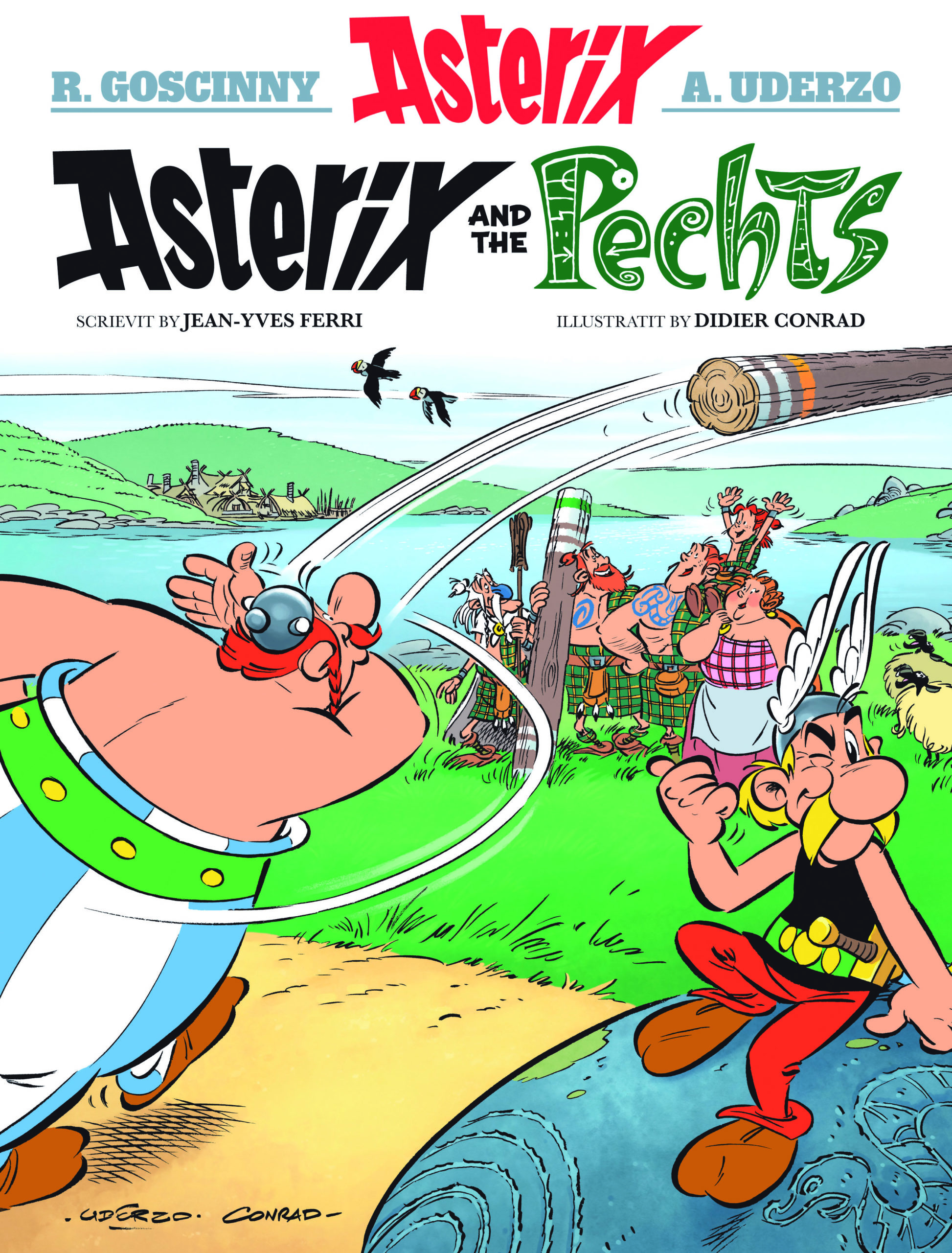 Tributes have flooded in for Uderzo in the wake of his death – with his family stressing there was no link to coronavirus.
Son-in-law Bernard de Choisy said: "Albert Uderzo died in his sleep at his Neuilly home of a heart attack, with no links to the coronavirus.
"He had been very tired for several weeks."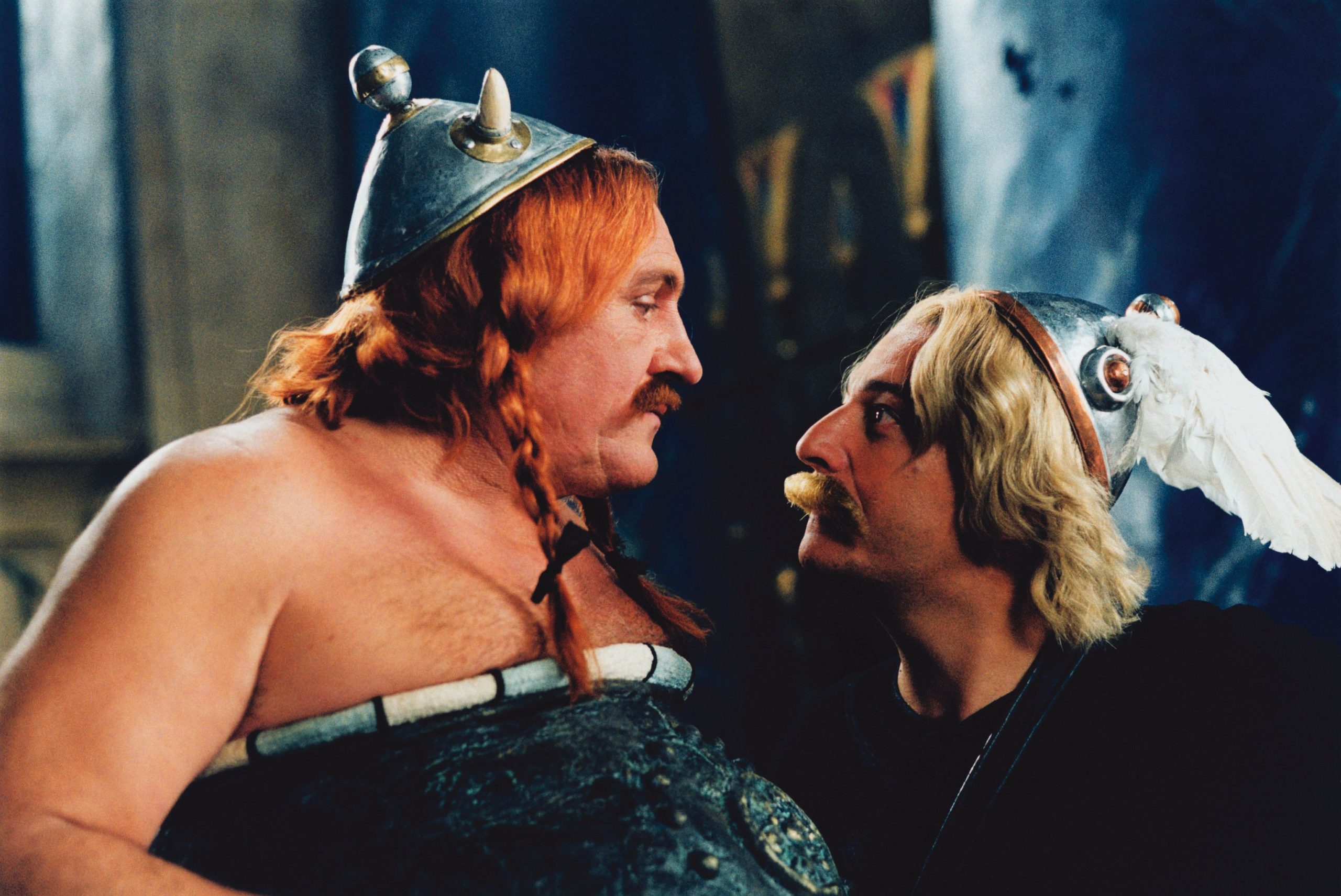 Since Uderzo's retirement in 2011, Asterix has been taken over by Jean-Yves Ferri and Didier Conrad.
Waterstones children's laureate Cressida Cowell, author and illustrator of the How to Train Your Dragon books, said: "I loved Asterix as a child, and his style was absolutely iconic.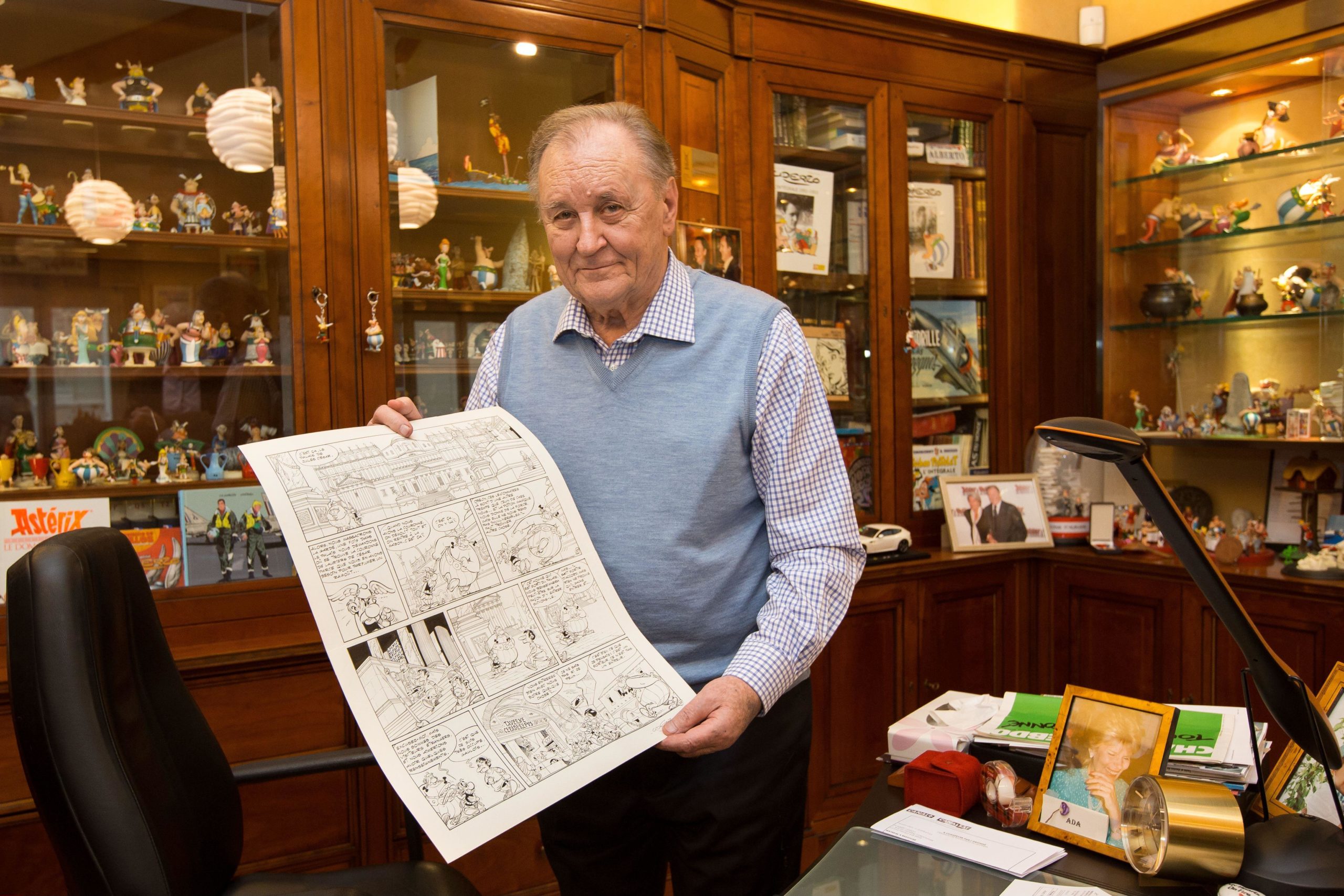 "Creating a huge cast of individually recognisable characters, and the minute detail of all those group battles and the action scenes, is an achievement in itself, but his real skill was combining fast-paced adventure with such humour and warmth.
"Children come to reading in a lot of different ways, with comics and graphic novels being hugely important for a lot of kids. Asterix has taught generations of children around the world to love reading."