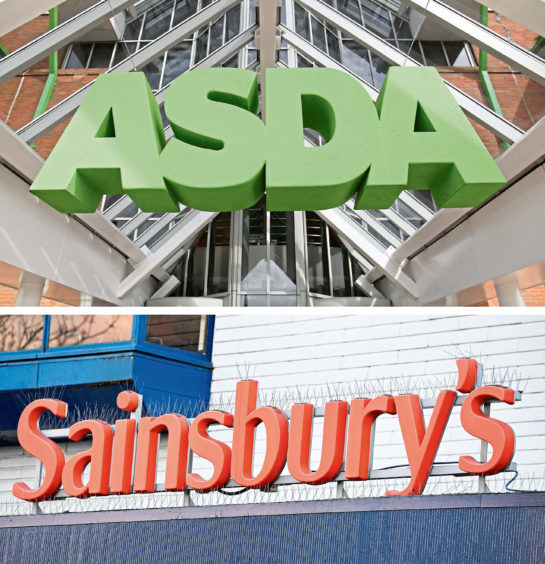 Supermarket deliveries used to be reserved for special occasions or to help stock up the cupboards after people returned from holidays.
But the COVID-19 pandemic has forced both retailers and the public to focus more on supplies reaching often far-flung locations and prioritising customers such as the elderly – with underlying health issues – and families with babies and young children.
The majority of leading firms have confirmed they will be using the Government's data to help vulnerable people get the supplies they need, with the increasing possibility of the lockdown lasting for months and not weeks.
But while this has been welcomed in some quarters, others have expressed concerns that major companies are being given access to confidential information.
Asda has a "dedicated team" working with the Government, while Sainsbury's said it will be able to see the data soon, before making arrangements for those most at risk.
An Asda spokesman said the company is "working with Government and some of our fellow supermarkets to ensure those people who have been identified as highly vulnerable get what they need and are protected from Covid-19".
The news comes after one supermarket boss urged healthy people to go against Boris Johnson's advice and visit shops in person to free up delivery slots for the elderly and those most vulnerable to the pandemic.
Richard Walker, managing director of Iceland, said the company has "done their best" to restrict online orders to those most in need, but any new slots released are being "quickly snapped up".
The Department for Environment, Food and Rural Affairs is "working with the retailers to get them the information they need – in addition to their own data – to help ensure essential items are delivered as soon as possible to those with medical conditions that make them most vulnerable".
Scottish Conservative MSP Peter Chapman said: "Many of these people have pre-existing health conditions and are worrying about how they are going to obtain vital supplies which are necessary in their everyday lives.
"Several are likely to stay in remote locations across the north and north-east, so it's vital everything is done to try and get these supplies out to people in the most efficient way which takes into account their privacy."
Aberdeenshire SNP MSP, Gillian Martin, said: "Our food retailers have been proactive in their response to the coronavirus crisis and the steps they've taken so far.
"It is important that essential items are readily available for the elderly and vulnerable in our community and I am very pleased to see the co-operation between government and major supermarkets."
However, Guy Ingerson, the convener of the Aberdeen Greens, stressed the need for guarantees that any government data was strictly controlled.
He said: "It's obviously vital that food, toiletry and medical supplies reach those most in need. The government sharing information with supermarkets will be needed.
"However, it is important that such sensitive information is not used for future commercial purposes.
"Once this crisis has abated, UK and devolved governments must ensure all sensitive data is permanently erased from supermarket databases."
The Scottish Government said it was working with supermarkets to maintain the supply of goods to people across Scotland, particularly in remote areas such as the Highlands and islands.