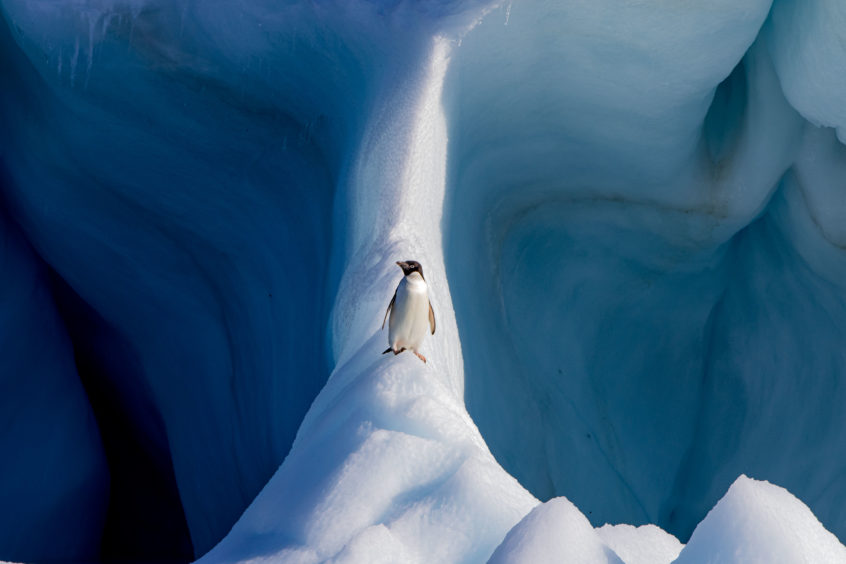 Conor Ryan admits that he didn't set out to photograph a solitary penguin in a remote part of the Antarctic.
But now, the Tobermory-based marine biologist has gained global recognition after his stunning picture won an international competition, run by the prestigious American-based Smithsonian Magazine.
There were no less than 36,000 entries in the Natural World category of the annual event, but the 33-year-old Irishman, who is based in Mull and spends months every year travelling to remote parts of the globe, has been acclaimed for his image of an Adelie penguin on Devil Island in the Weddell Sea in Antarctica.
He told the Press and Journal that he loves capturing "the behavior of animals in a way that allows us to see ourselves in them–a way to connect with them and appreciate the daily trials that they face."
Mr Ryan, who is currently in lockdown in London, due to the Covid-19 pandemic, travelled to Antarctica for the 20th time to help document the travails faced by the small but powerful creatures which are struggling to survive as the polar ice diminishes.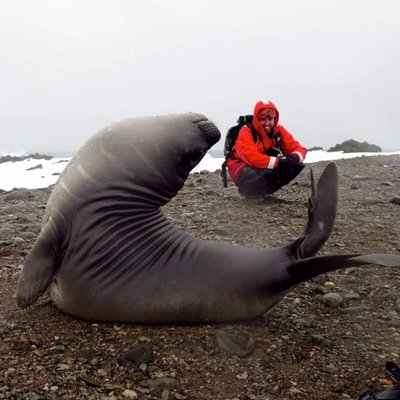 He said: "They are incredibly tough animals that have to negotiate big waves and large ice floes to get ashore to access their colonies, and I'm used to seeing them in my work.
"I was actually working on other duties on the day this picture was taken, but I noticed two or three of the penguins at the same place and went to get my camera.
"By the time I had set up, there was only the one animal still there, but I thought it still made for a striking image and it seems a lot of people agree.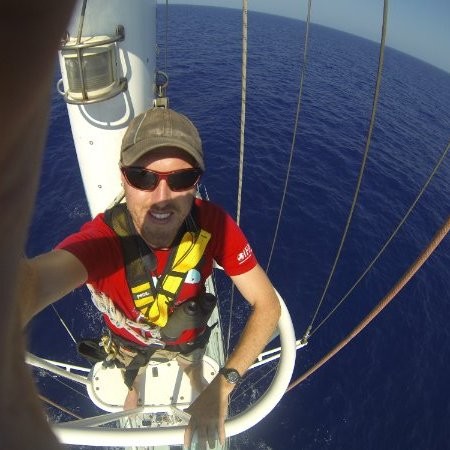 "There is always an element of good fortune with these things, but if this lets people know a little more about Adelie penguins, I will be delighted."
Mr Ryan is a scientific adviser to the Hebridean Whale and Dolphin Trust, and a field naturalist with Lindblad & National Geographic Expeditions.
Further information about him and his work can be found at: https://www.conorryan.photography/
The winning photographs can be viewed at https://www.smithsonianmag.com/arts-culture/winning-photos-smithsonian-magazine-17th-annual-photo-contest-180974583/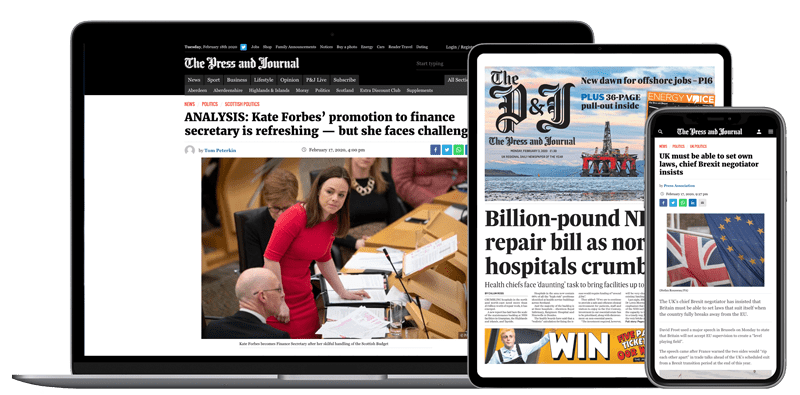 Help support quality local journalism … become a digital subscriber to The Press and Journal
For as little as £5.99 a month you can access all of our content, including Premium articles.
Subscribe