A young north-east fundraiser has cooked up a novel way to help charity in lockdown – by having her cake and not eating it.
Instead, Emily Findlay, who works with the ARCHIE Foundation, has decided to channel her inner Mary Berry and Paul Hollywood by creating a marathon array of home bakes throughout May.
Miss Findlay, originally from Orkney, has been involved with a range of different charity ventures in recent years and she has been praised for her work in and around the Celebrate Aberdeen festival.
And, despite being currently stuck at home, the 23-year-old has launched her new scheme by inviting the public to collect her cakes from outside her property.
Ms Findlay said: "I now work for the ARCHIE Foundation as Friends of The Neonatal Unit's fundraising manager and I am currently furloughed due to having to shield, so I am not allowed to leave my flat.
"But I have decided to take part in the 2.6 challenge initiative, which has been set up by the London Marathon organisers and have set myself the challenge of making 26 bakes over the month of May.
"Since I cannot leave my flat and I want to reduce the amount of people who are coming into our building – due to the number of elderly residents who live here – I have came up with the idea of lowering my bakes in a basket from my balcony to people who want to buy them.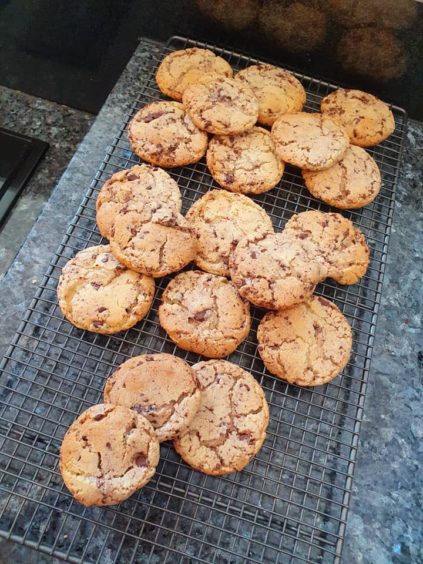 Ms Findlay started her initiative with a batch of "gooey" chocolate chip cookies.
This week, she has promised to produce a range of blueberry muffins, Oreo cupcakes, an "ultimate" chocolate cake and an apple tart.
She said that she was willing to respond to individual customers' requests.
And she added: "I am looking forward to getting involved in this and it would be nice if people could spread the word.
"I have also set up a Virgin Giving Page to act as an honesty box for people to donate."
https://uk.virginmoneygiving.com/fundraiser-display/showROFundraiserPage?userUrl=EmilyFindlay5&pageUrl=1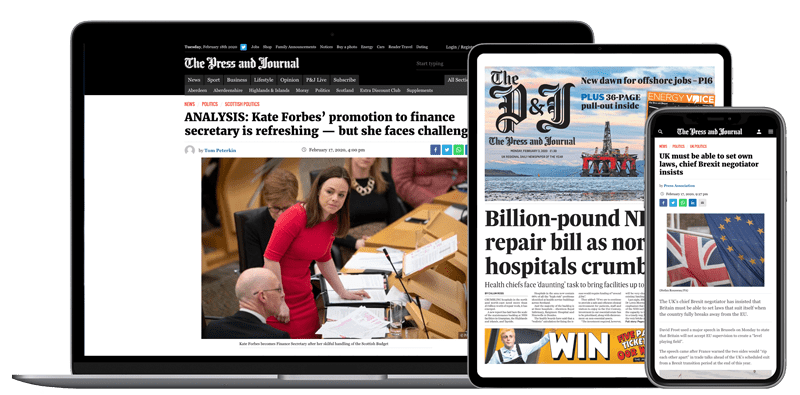 Help support quality local journalism … become a digital subscriber to The Press and Journal
For as little as £5.99 a month you can access all of our content, including Premium articles.
Subscribe