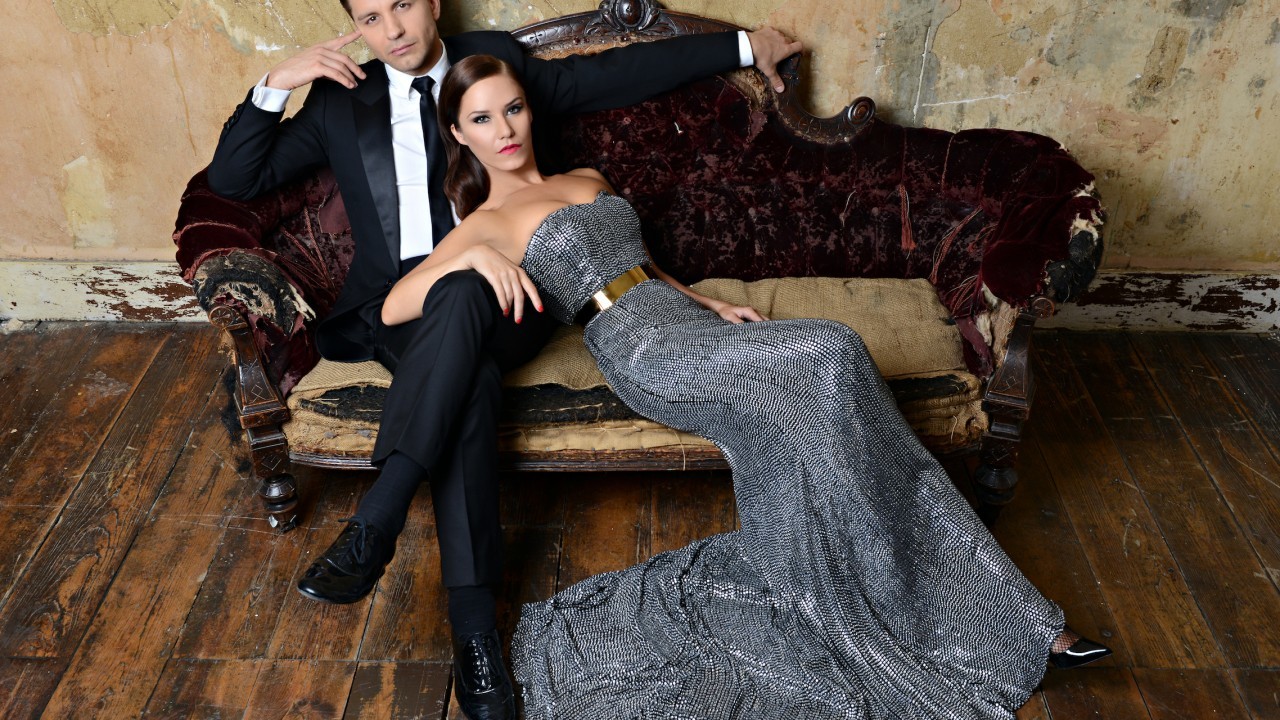 Each autumn, when Strictly Come Dancing comes on to our screens, audiences at home settle into two camps: those who think the most technically skilled celebrity dancers should win, and those who believe the most-improved celebs should triumph.
Last year, when model and TV presenter Abbey Clancy took the trophy, many viewers grumbled that it should have gone to the technically superior Natalie Gumede, of Coronation Street fame. In previous years, the least-skilled dancers – Anne Widdecombe and John Sergeant, to name but two – were kept in the running for weeks by the audience vote alone. While the latter may have something to do with morbid curiosity for what wacky dance John or Anne might have done next, the argument comes up time and again: what matters more, the skill or the story?
For Pasha Kovalev, who has danced professionally on the show for the past three years, this dichotomy is by no means specific to Strictly.
"In competitive dancing, it's not like in gymnastics or figure skating, where judges score just on how technically well someone moved. Here, it's totally subjective," said Pasha.
"People might like your look, the routine, the character of your dance, choreography or technique – there are so many aspects that create the final score. So you can't just say 'he or she is technically better than everyone else'."
In fact, said the 34-year-old Siberian dancer, the equal weighting of skill and story is what makes Strictly so loved, even after 11 seasons. This innate feeling of positivity which runs throughout the feel-good show seems to make it different from the more competitively hard-nosed Saturday night televisual fare, such as X Factor, where every iota of personal anguish is eked out by TV producers for dramatic effect.
"You also see the process of the celebrities becoming better," Pasha continued.
"Most of the time, they start from nothing and they improve their dance skills, which I think gives the audiences at home the feeling that they can get off their couches and do the same thing. So it's this positivity and beauty which makes this a good show."
Looking ahead to this autumn, plans for series 12 are still in the works: the only fact known for sure is that Sir Bruce Forsyth won't be returning to present. Even Pasha, who has become a firm favourite on the professional line-up, doesn't know if he'll be back. Not that he's had a moment to think about it: he and dance partner Katya Virshilas are too busy with their current live dance-show tour, the informatively titled An Evening With Stars From Strictly Come Dancing.
Through a combination of great choreography – some routines from the TV show, some brand new – music and audience participation, Pasha and Katya aim to take those same vibes of positivity and fun created by the small screen and transpose them directly on to the stage.
Like "a celebration of Strictly but more intimate", as Pasha explained.
The touring production is now in its third year but, in a new twist, audience members are invited to text their questions to the dancers, who will answer them live on stage. As you would expect, the questions thrown out by more rowdy audiences can be both weird and wonderful.
"We get a real variety of questions, starting from 'What kind of underwear are you wearing?' to 'Will you marry me?'" Pasha said, laughing.
"We don't know what's going to come up, but that's why we are using texts this time, because people come up with more crazy stuff when they can be anonymous."
Such wildcard elements of Pasha's dance career have always been welcome, he said.
Since leaving his native Siberia, he has allowed himself to move wherever opportunity has come knocking. This approach has taken him all over, from Moscow to New York, LA and now the UK.
"If you asked me, 20 years ago, if I thought I would live in another country, or dance on Broadway, on TV or in my own show, I would have had no clue it was possible. So I really take life as it comes," he said.
But what if he could take a bit more control of his fate, I asked? In terms of celeb partners on the TV show, he has been paired with Chelsee Healey, Kimberley Walsh and Rachel Riley, and has been runner-up twice.
But if he could choose, who would he like to be paired up with next?
"My ideal partner? That's a good question. I don't think such a thing exists," he chuckled, noting that the most-skilled dancers don't always win.
"For me, the ideal celebrity partner is someone who is ready to work, not afraid of the long hours of training, who has the enthusiasm for dancing. Those are the most important things."
Sounds like the ideal combination: a bit of skill and a bit of story.
An Evening With Stars From Strictly Come Dancing, featuring Pasha Kovalev and Katya Virshilas, will be at the Music Hall, Aberdeen, this Sunday, June 1, at 7.30pm. Tickets are available from www.aberdeenperforming arts.com or by calling 01224 641122. Pasha and Katya will then perform at Eden Court on Monday, June 2, at 7.30pm. Tickets are available from www.eden-court.co.uk or by calling 01463 234234.