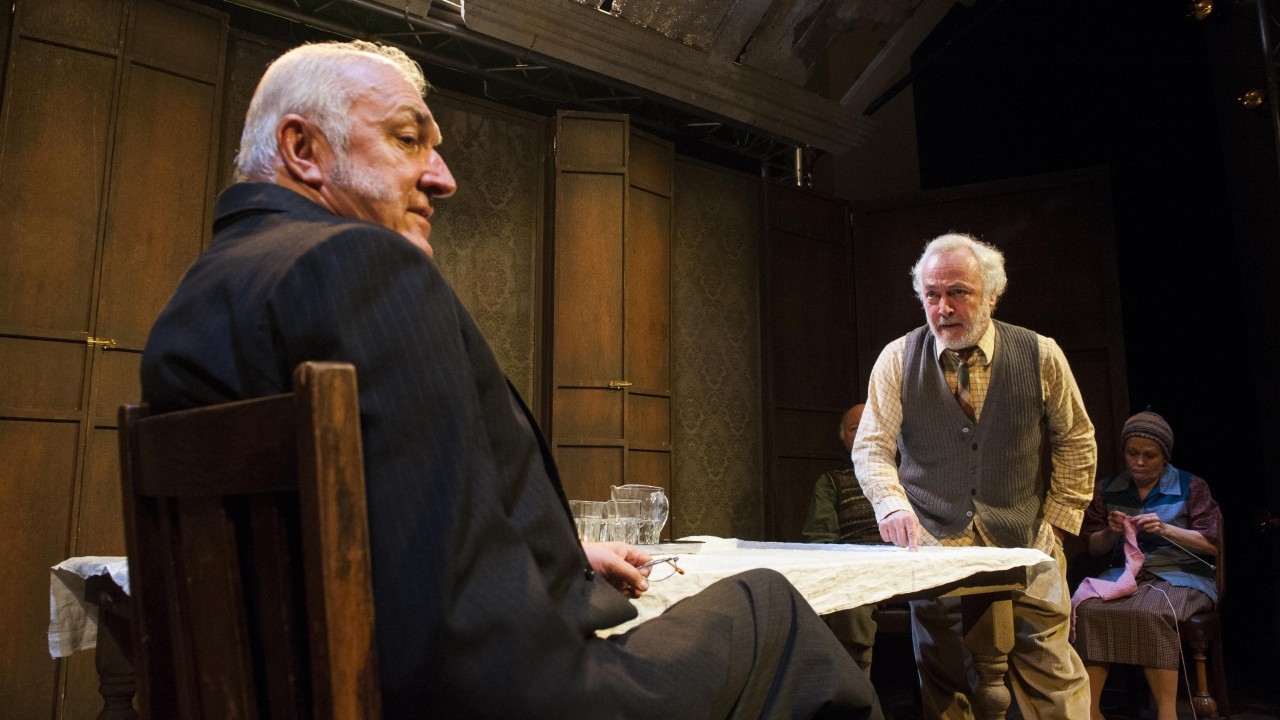 At the summer-season preview, Eden Court Theatre director Colin Marr joked that he was legally obliged always to refer to actor Jimmy Chisholm as ''Inverness's own Jimmy Chisholm", which made the audience laugh.
The much-loved Inverness actor, who has appeared in everything from High Road to Braveheart, and theatrical productions ranging from panto to Para Handy, also rocked with laughter on hearing Colin's jape.
"I'd be proud to carry that on my T-shirt," said Jimmy, who returns to his home ground next week to take the starring role in Uncle Varick, John Byrne's contemporary adaptation of Chekhov's classic Uncle Vanya.
The chance to appear in the show, a joint production between Rapture Theatre and Mull Theatre, meant Jimmy missing a trip to sunnier climes.
"The last time I was in Inverness was with Casablanca, which is going to Paris for two weeks and I would have gone with the show but had signed up to do Uncle Varick, which is a great play," said Jimmy.
Byrne's version of the classic tale is set in the 1960s and relocated to rural Scotland – somewhere near Tain, according to Jimmy.
The play tells the moving but funny story of what happens when the rock'n'roll of swinging 60s London collides with the rock and moss of remote Scotland.
"I play Uncle Varick, who is 53, a wee bit younger than myself, and a man who has given up his life to support Sandy Sheridan, the husband of his dead sister.
"He's a pretentious art critic and self-proclaimed cultural icon, who is able to follow this path because Uncle Varick has agreed to give up his inheritance and run the estate for the family.
"All the money's been going to this guy in London for 25 years, but then Varick discovers that all Sandy's opinions, critiques and reviews have been stolen – he has been plagiarising everyone else's work for years.
"Varick has been boasting about his work, but realises this man he can't stand has made a complete fool of him."
When Sandy returns from London to his
Scottish country pile, with his new, much younger wife, Elaine, a beautiful woman dressed in an eye-catching array of fabulous Quant-style fashions, sparks fly.
Waiting for him are his stoical daughter, Shona, and his acerbic former brother in law, who is never short of something to say.
Add in the handsome local doctor and the not so handsome neighbour and a love twist and you have a play full of comedy, jealousy, pathos, passion and lust – and some very dodgy chainsaws.
"Varick falls in love with Sandy's dolly-bird wife and tries to convince her to leave her husband," said Jimmy.
"He's in a bit of a mess but, by the end of it, stuff comes out and he finally gets his say.
"It will be interesting to see what the people of Inverness think about it, as, like me, some of them will have grown up in the Highlands in the 1960s. I must admit, even in Inverness, we felt very detached from what was happening in the swinging 60s of London.
"At its heart, the whole play is about walking on thin ice; you know it's going to kick off at some point."
Starring alongside Jimmy are a host of well-known top Scottish actors, including Dave "Wildcat" Anderson (City Lights/Gregory's Girl), John Stahl (High Road and seasons at the RSC), George Anton (Hamlet at EIF and Law and Order), Steve Fitzgerald (Shang-a-Lang), Maureen Carr (Still Game and NTS), Ashley Smith (Scot Squad and The Sash), Anne Kidd (Shetland) and Selina Boyack (Cats Award nominee).
And audiences can expect to see a different side of Dave.
"Dave sings Beatles songs from their Rubber Soul album between the scenes," said Jimmy.
"Originally, they were meant to be played on an accordion, but I don't think he realised how difficult it was to learn, so he's playing the guitar instead – and is very good.
"They are lovely catchy numbers, delivered in a
low-key and intimate way by Dave Anderson, who
is a hero of mine," said Jimmy.
"It has been a joy to work with this cast – they're a lovely bunch of folk and it's lovely to be in a play with nine people, as most plays these days will only have three or four actors.
"That makes it a joy to watch, too."
Set against a sensational 60s soundtrack, arranged and performed by Dave, Uncle Varick promises audiences an entertaining and thought-provoking night out.
The play is at Eden Court Theatre, Inverness, on Monday, June 2, and Tuesday, June 3, with performances at 8pm nightly. Contact the Box Office on 01463 234234 or visit www.eden-court.co.uk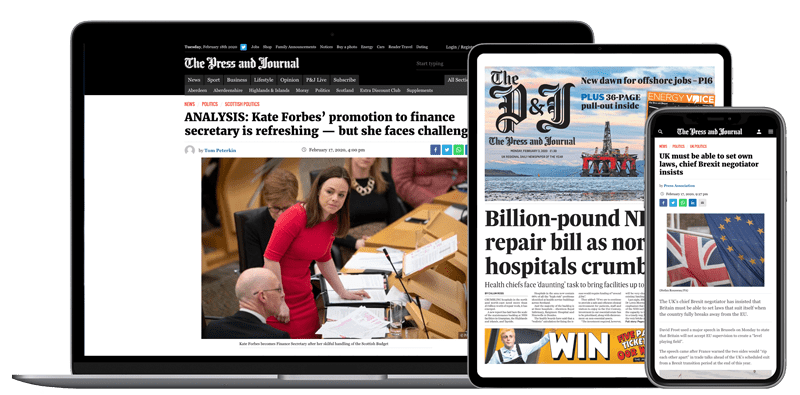 Help support quality local journalism … become a digital subscriber to The Press and Journal
For as little as £5.99 a month you can access all of our content, including Premium articles.
Subscribe