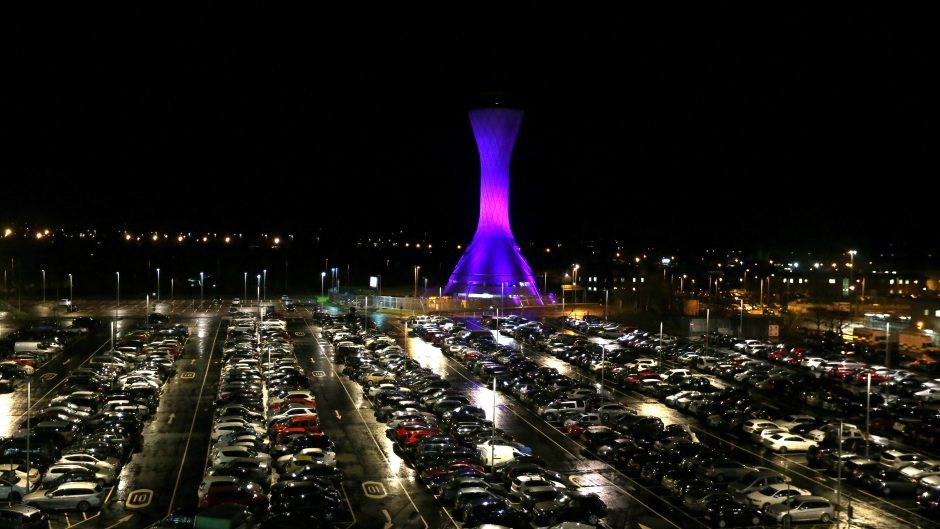 It's the first time in more than 70 years that Scotland's capital is not staging its internationally-renowned festival.
But, despite the Covid-19 pandemic, Edinburgh International Festival, the world's leading performing arts event, has unveiled My Light Shines On – a series of video works and illuminated installations across the city.
Through a series of digital commissions, the EIF is partnering with Scottish artists and national arts companies, spanning the worlds of theatre, music and dance, to film original performances in venues including the Festival Theatre, The King's Theatre, Leith Theatre, The Hub, Usher Hall and The Queen's Hall.
All the films will premiere on EIF's YouTube channel on Saturday August 8 at 9.30pm.
The works include a personal love letter from the National Theatre of Scotland, directed by award-winning filmmaker Hope Dickson Leach and co-conceived with National Theatre of Scotland Artistic Director Jackie Wylie and dramaturg Philip Howard.
There's also Scottish Opera's modern interpretation of Gian Carlo Menotti's The Telephone, starring Soraya Mafi and Jonathan McGovern, filmed in the bar of the King's Theatre.
The Royal Scottish National Orchestra features mezzo soprano Karen Cargill in a recorded performance led by music director Thomas Søndergård .
The orchestra will perform a rich programme in celebration of Mahler's 160th birthday. A series of films from Scottish Ballet includes new work from emerging choreographer Nicholas Shoesmith, as well as a revival of acclaimed American choreographer Helen Pickett's Trace.
The Scottish Chamber Orchestra presents Beethoven's Second Piano Concerto with acclaimed pianist Paul Lewis in celebration of the 250th anniversary of the German composer's birth.
My Light Shines On also features an outdoor light installation in which Edinburgh's festival venues, including the Usher Hall, Edinburgh Festival Theatre, Bristo Square and the Castle Esplanade, will be illuminated by hundreds of beams of light, reaching up into the night sky.
From August 10-28, the activity will continue with a sound installation broadcasting classical music throughout Princes Street Gardens every lunchtime.
Highlights from the concert series will be broadcast on Classic FM in a special programme with John Suchet and streamed on the station's Facebook page.
The Edinburgh Festival Chorus features in the International Festival's summer activity with a brand-new recording of Carl Orff's Carmina Burana.
From their own homes, over 120 chorus members have  rehearsed and recorded their parts  for two movements  of Orff's masterpiece.
The recordings and videos have been mixed together until the grandeur of 'O Fortuna' and  energy of 'Ecce  Gratum' are recreated in all their richness. The two films will premiere on the festival's YouTube channel on August 8.
Additionally, EIF is organising Artists in the Age of Covid – a range of digital conversations for the performing arts industry, hosted from August 8-15.
This series, in partnership with The Edinburgh International Culture Summit, seeks to explore the challenges and opportunities for the performing arts in a post-Covid world.
The participants include the chief executive of Eden Court, James Mackenzie-Blackman, curator of Glasgow's After the Pandemic Summer School Graham Hogg, artistic director of Melbourne Arts House Emily Sexton, poet and novelist Jenni Fagan and chief conductor of Antwerp Symphony Orchestra Elim Chan.
Fiona Hyslop, Culture Secretary, said: "The loss of Edinburgh's festivals this August will be felt across the world.
"It's wonderful to see that despite the difficulties the world is facing, the Edinburgh International Festival has harnessed that creative spirit to create a digital programme focusing on Scottish artists, once again bringing them to the global audience.
"Whilst we can enjoy this special programme from our own homes, we look forward to the day when the Festival returns to Edinburgh's theatres, concert halls and performance venues."
Visit eif.co.uk for further information about My Light Shines On and Edinburgh International Festival's summer activity.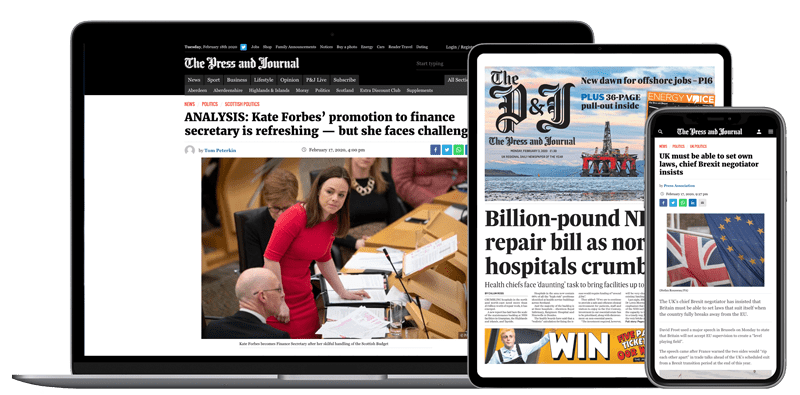 Help support quality local journalism … become a digital subscriber to The Press and Journal
For as little as £5.99 a month you can access all of our content, including Premium articles.
Subscribe