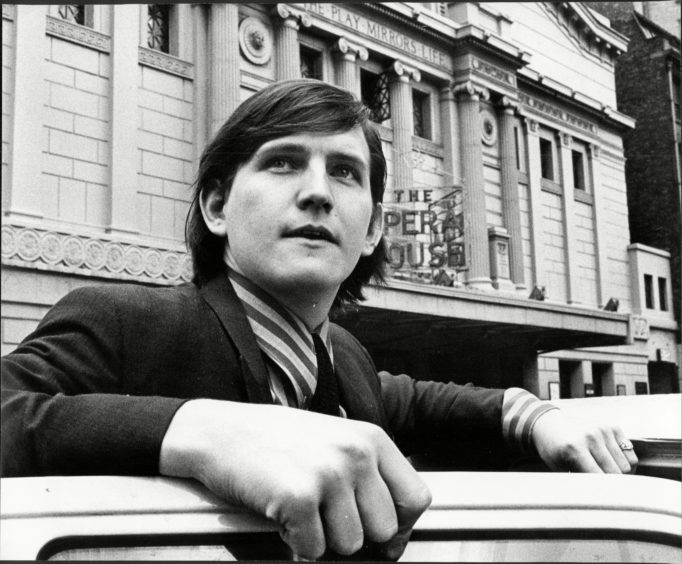 English pop star Wayne Fontana will be best remembered for his 1965 trans-Atlantic smash hit Game of Love.
The Manchester-born pop legend, whose real name was Glyn Geoffrey Ellis,  has died aged 74 following a battle with cancer.
A representative for his family confirmed the news of his death.
Many have paid tribute to the 1960s sensation, who achieved his greatest success with band The Mindbenders, online.
DJ Tony Blackburn said on Twitter: "So sorry to hear about the passing of great 60s icon Wayne Fontana. He was a lovely guy and gave us some great songs."
Danny Baker added: "Apart from anything else, has there ever been a better band name than Wayne Fontana and the Mindbenders?"
One fan also said on social media: "Rest in Peace Wayne Fontana. Pamela Pamela will be forever in my heart."
Born in Levenshulme, Manchester, in 1945, he later took his stage name from Elvis Presley's drummer DJ Fontana.
The English star began his music career in the 1960s and in 1964 his band The Mindbenders broke into the UK top five with Um, Um, Um, Um, Um, Um.
The following year, they hit number one in the US and number two in the UK with Game Of Love.
He later split from the Mindbenders by quitting in the middle of a concert.and had some success as a solo artist with his song Pamela, Pamela, reaching number 11 in the UK in 1966.
He performed at the first Glastonbury Festival in 1970, but struggled to sustain his solo career thereafter.
He later appeared in court dressed as the Old Bailey's Lady Justice in 2007 where he admitted setting fire to a debt collector's car.