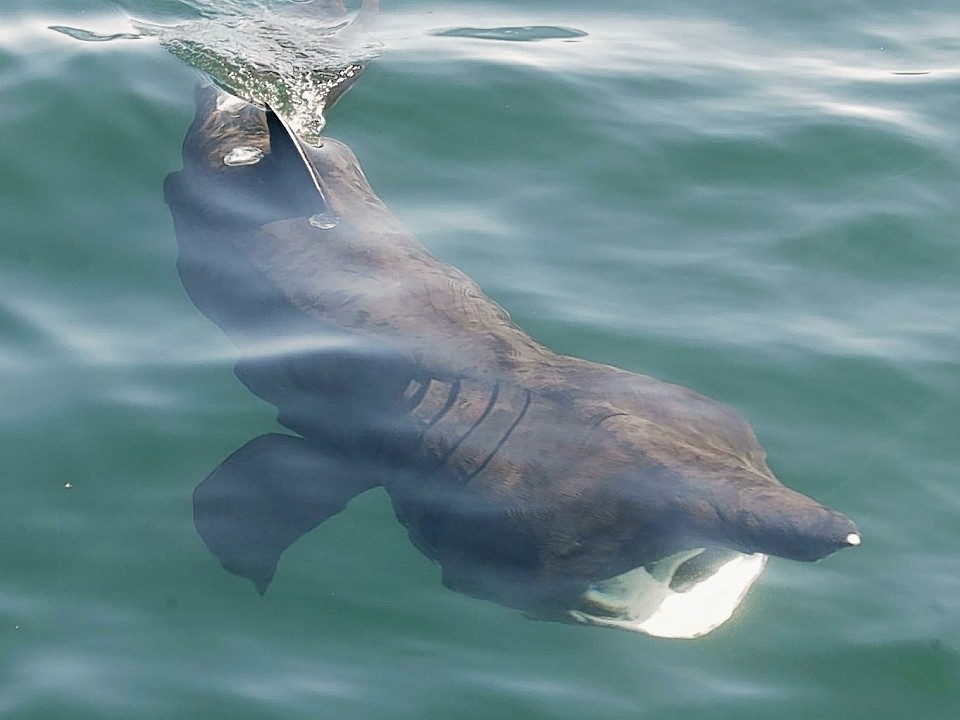 A group of six basking sharks – Britain's biggest fish – have been spotted off the Isle of Tiree.
The group is the largest seen in Scotland so far this year and was recorded on Wednesday for the Hebridean Whale and Dolphin Trust north of Miodar by Nigel Robinson.
The area is a well-known spot for basking sharks looking to find a mate, with consistently large numbers sighted there during the summer months.
In Gunna Sound between the islands of Coll and Tiree and the sea around the islands of Canna and Hyskeir, four times as many basking sharks have been recorded per hour than anywhere else in the UK.
Nearly 30 basking sharks were electronically tagged in Scottish waters last summer to unlock more secrets of the elusive and mysterious fish.
Scientists from Scottish Natural Heritage and the University of Exeter attached satellite tracking tags to 27 sharks in the Inner Hebrides, as part of a £147,000 project to find out more about their life cycle.
The work is part of a wider programme of marine research led by SNH and Marine Scotland, to help government and others plan for the sustainable management of the sea.
Results from the tagging project will help the Scottish government decide whether a Marine Protected Area should be put in place to safeguard the sharks and help balance environmental interests with industry and recreation.
The tagging project, which began in 2012, was set up to find out more about the life cycle of the large numbers of sharks that gather around the islands of Coll, Tiree and Canna every summer.
Basking sharks can grow up to 36ft long and seven tonnes in weight but they feed entirely on plankton – tiny organisms that drift through the water. The plankton pass through their enormous gaping mouth and are filtered out by their comb-like gills.
They are long lived, with some surviving as long as 50 years. Because they are slow moving, slow to mature and long lived, they are very vulnerable to human disturbance and impacts.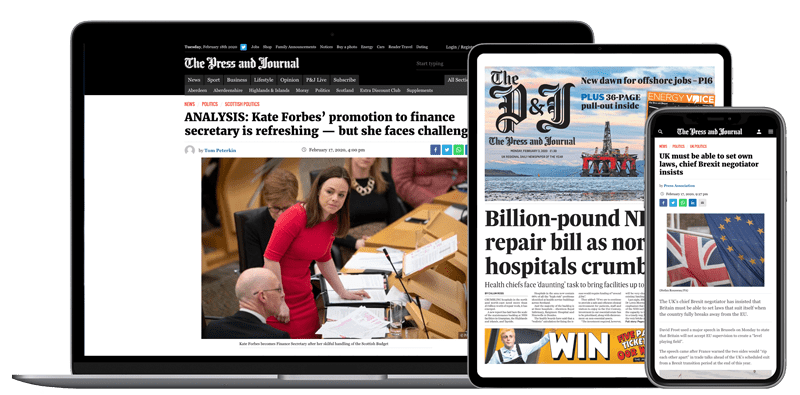 Help support quality local journalism … become a digital subscriber to The Press and Journal
For as little as £5.99 a month you can access all of our content, including Premium articles.
Subscribe