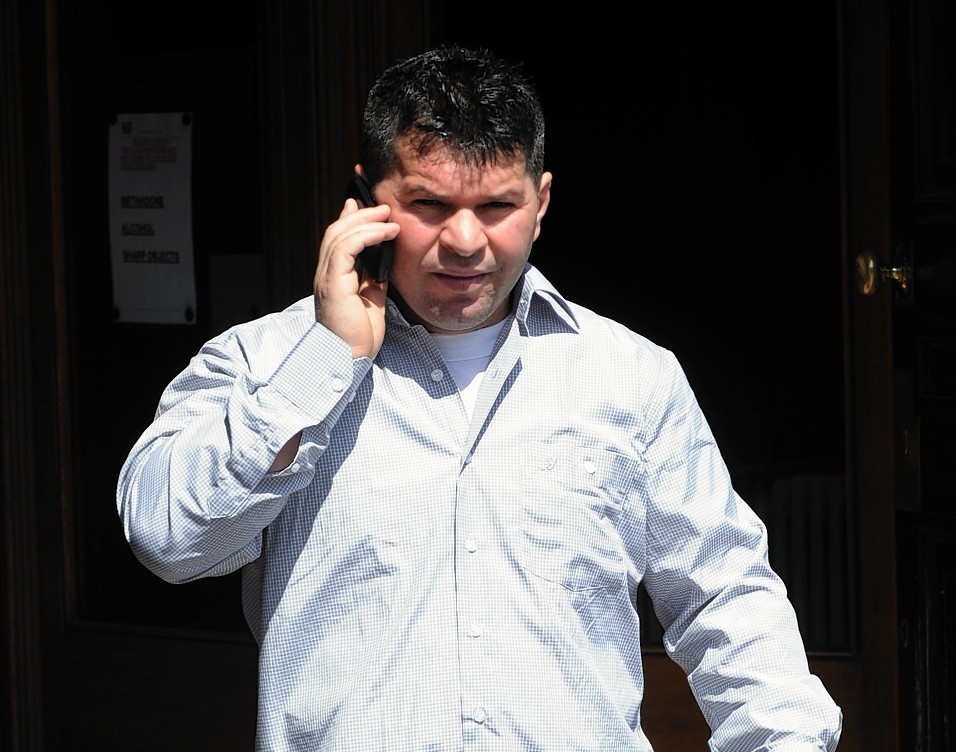 A careless driver has been allowed to keep his licence despite crashing into a motorcyclist on one of Aberdeen's busiest roads.
Ismail Turker turned into a central reservation on Great Northern Road without signalling and drove straight into Gordon Blakemore who was trying to overtake him.
As a result of the collision Mr Blakemore required pins to be inserted into his hand and was left covered in cuts and bruises.
However Sheriff Kenneth Stewart took pity on Turker when he appeared at Aberdeen Sheriff Court yesterday and allowed him to keep his licence – despite having accumulated six penalty points.
The court heard the 39-year-old, who admitted driving without due care and attention on June 16 last year, had been driving very slowly at the time of the incident as he was preparing to turn right.
Representing him, solicitor Shane Campbell said his client had checked in his wing mirrors before turning and did not notice the motorbike approaching.
He did however admit that Turker had not signalled before turning.
Fiscal depute Samia Rasheed said Mr Blakemore had been driving behind Turker at the time and had noticed he was driving very slowly.
She said he then started to overtake, however Turker pulled out without warning causing the motorcyclist to move into the central reservation to try to avoid a collision.
However this was unavoidable and Turker's car struck him causing him to lose control of his vehicle before falling off.
Mrs Rasheed said an ambulance was then called for and Mr Blakemore was taken hospital to be treated for his injuries, including a broken thumb which required an operation.
Mr Campbell said his client was employed at a fast food restaurant in Portlethen and said his driving licence was imperative to his job.
He said Turker, who earns £400 a month, was the only breadwinner in the family which relies on the cash as he was only weeks away from becoming a dad for the second time.
Sheriff Stewart said he had been persuaded to deal with the matter by imposing five penalty points but warned Turker, of 770 Great Northern Road, Aberdeen, that any more road traffic offences would result in him losing his licence.
Turker was also fined £300.