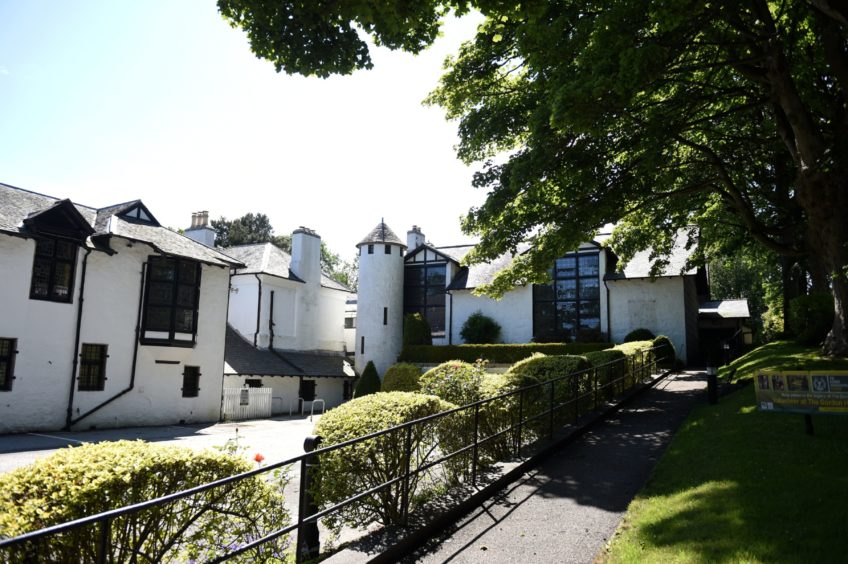 The Gordon Highlanders Museum will not reopen to the public until next month after being flooded this week.
The venue, based in Aberdeen's Viewfield Road, has been closed since March, but officals were hopeful they might be able to resume their activities with new social distancing neasures.
However, chief executive John McLeish was shocked when he turned up at the premises on Wednesday morning.
He said: "I arrived at the museum at around 7.30am after negotiating the rivers – previously roads – of Aberdeen's west end, to find a significant amount of water within the Armoury section of the museum as well as numerous damp patches on ceilings throughout the building.
"You always expect a bit of 'leakage' in old buildings such as St Luke's but this shouted 'emergency'.
"With the majority of staff furloughed, I quickly contacted two of my colleagues and we put our disaster planning training to good use immediately.
"By the time the rain subsided we had managed to apply sandbags to one of our external doors, secure all of our artefacts, thankfully intact and undamaged, and had started the laborious process of lifting carpets and floor tiles while commissioning a de-humidifier to commence the drying-out process.
"We had originally hoped for a mid-August re-opening of the museum but today's flooding, combined with our local lockdown in Aberdeen, means that any prospects of opening our doors to the public will be pushed back to September at the earliest.
"This is frustrating for our customers and volunteers alike, but we have to put this into perspective and our hearts go out to the families of all those involved in the horrific accident near Stonehaven."
The museum relies on donations, as well as the use of its conference facilities for training days and dinners, to keep its doors open.
In 2017, it warned that if it could not raise £100,000 each year for the next three years it may have to close due to the oil downturn.
Donations poured in for the campaign, with the Press and Journal donating £10,000 and two anonymous donors each donating £20,000.