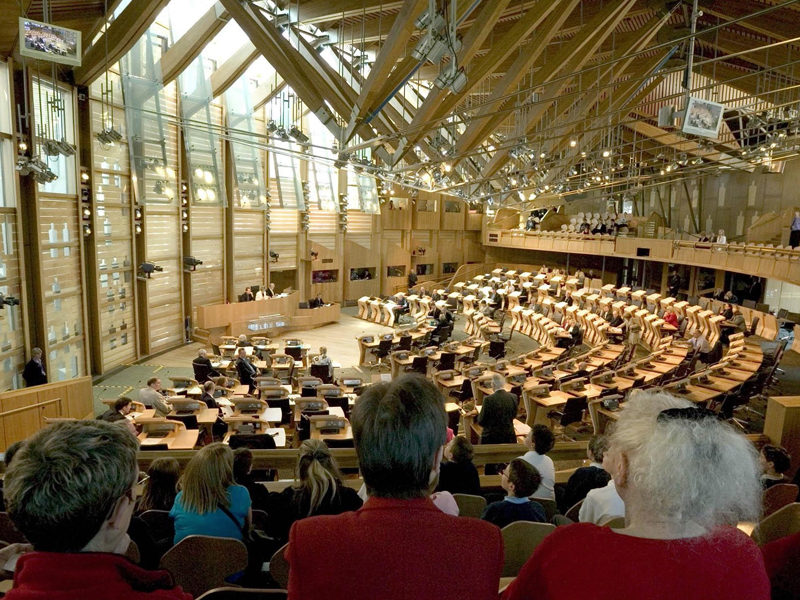 The Strathclyde Commission recommends changes at the Scottish Parliament to ensure the government is held to account.
It follows accusations by opposition parties that the SNP is using its majority to sidestep scrutiny and whitewash committee reports.
The commission says the one recent exemption – "notable because of its rarity" – was the willingness of the justice committee to question the controversial proposal to scrap corroboration in criminal trials.
It says committees must be encouraged to consider the obligation to the Scottish Parliament and the public. By contrast Westminster select committees rarely divide along party lines.
The commission recommends that conveners of mandatory committees, such as finance and public audit, be elected from opposition parties.
It has also called for changes to the way oral questions are handled at Holyrood with principal opposition spokesmen and women guaranteed slots in portfolio questions.
Scottish Tory leader Ruth Davidson said: "We don't want a second or revising chamber but that means that the mechanisms of the chamber that we have have to work properly.
"As someone that operates in an opposition party it can be frustrating that your lead spokesmen don't have an automatic right of questioning on their policy area, and that is something that can be enhanced and improved and I think that that will only benefit oversight in the Scottish Parliament."
The commission is looking to "reverse" the centralisation of powers from local to central government that many have perceived with the creation of Police Scotland and the Scottish Fire and Rescue Service.
Senior Scottish civil servants, as part of their career progression, should be expected to serve in other departments in the rest of the UK.
With the transfer of powers recommended, the report says relations must be improved between the various parliaments and assemblies throughout the UK. To help achieve this, it calls for a committee representing all the legislatures to be created to shape the future of the UK.