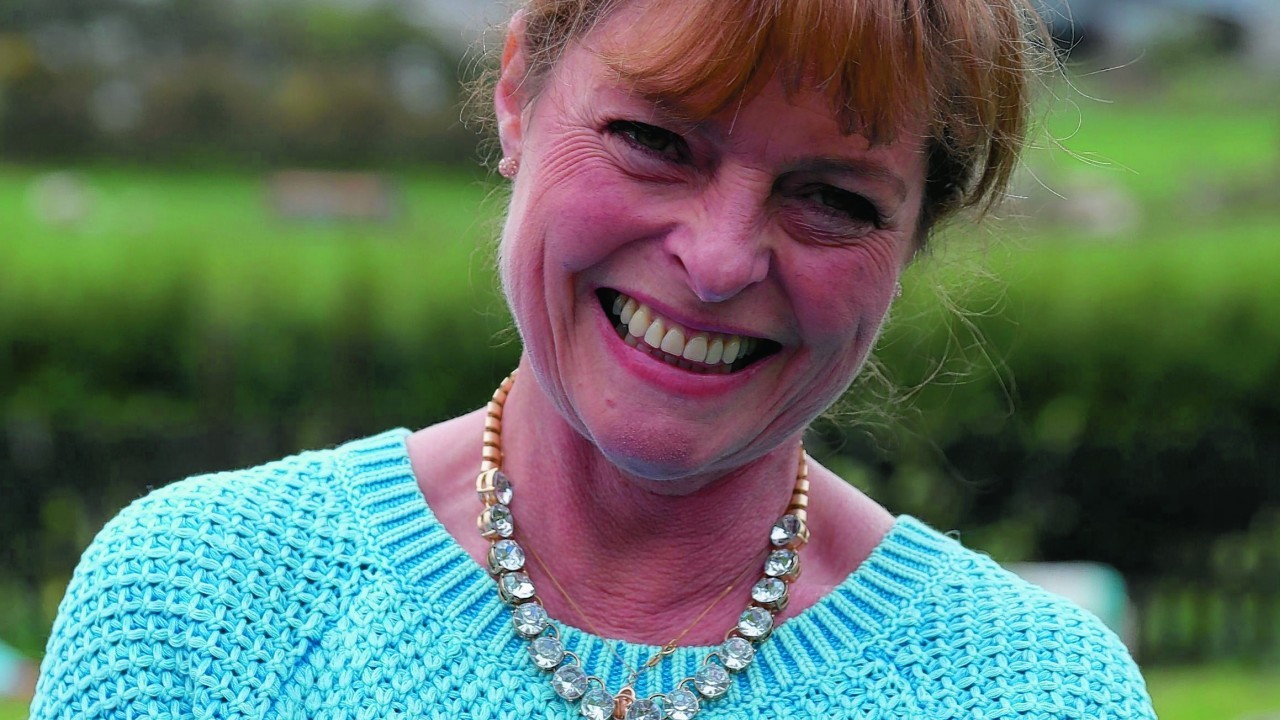 Janet Ellis is best known for presenting Blue Peter from 1983 to 1987, and for being the mum of singer Sophie Ellis-Bextor.
Janet discusses her new series, children's show Furry Friends, why she still loves Blue Peter, and her dreams of appearing in a musical and writing a novel
FURRY FRIENDS IS A GREAT TITLE – WHAT'S THE SHOW ABOUT?
Lovely, isn't it? It's an introduction for children to real-life pet-owning because I think a lot of children nag for a pet but don't really know what it entails. This shows what it's really like – it's a day in the life of the pet and the owner, including all the responsibility and all the fun.
WHAT KIND OF ANIMALS CAN WE EXPECT TO SEE?
You have to take the title with a pinch of salt because the series does include a stick insect, a tortoise and a chicken, but also a guide dog, a gerbil, rabbits, a cat and a really lovely donkey. It's a really good mix.
IT LOOKS AS IF WORKING ON THE SERIES HAS BEEN A LOT OF FUN
It has, but I'm mostly just doing the voiceover, so my take on it is more of an overview than getting down and dirty and mucking out. But I've done plenty of that in my time with three children and lots of pets, so I do have plenty to offer in terms of experience.
ARE YOU AN ANIMAL LOVER?
Yes. We used to have two cats and a dog, but the cats were 17 when they died, which is pretty good going. So we've got a 10-year-old dog, and over the course of my childrens' lives we've had a rabbit, a guinea pig, hamsters and gerbils.
ARE YOU A DISNEY FAN?
The first film I ever saw, at the age of five, was Pollyanna. I wrote a letter to Walt Disney asking him if I could be in his next film and gave it to my mother. She never sent it, but gave it back to me about 30 years ago, so I've wanted to work for Disney for all that time, and finally it's happened!
YOU STARTED OUT AS AN ACTRESS, SO HOW DID YOU END UP PRESENTING?
I went to drama school and I started work in theatre straight away, which is really lucky. In fact, I did some children's TV because I was in something called Jackanory Playhouse and a show called Jigsaw for the BBC. My then agent said there was a job coming up on Blue Peter. Initially I thought, 'Oh no – I'm acting'. But there was something about presenting that was close to theatre back then because we didn't have autocue, we had to learn a script.
SOMETIMES YOU HEAR HORROR STORIES ABOUT WORKING ON BLUE PETER, ABOUT HOW DIFFICULT IT WAS…
I think I was really lucky because I became very good friends with the other presenters. I was closest of all to Caron Keating. I still see Mark Curry, Simon Groom and Peter Duncan regularly. I had the programme to thank for that, and even 10million years later we're still friends – the programme links us.
SOME PEOPLE DON'T LIKE TO LOOK BACK AT THINGS, BUT YOU DON'T SOUND LIKE YOU MIND AT ALL
I don't mind. I feel very spoiled. It came at the right time, Sophie was four when I started. And we just had a really good time, not at the expense of the viewers, but because of them. So I'm always more than happy to be a spokesperson for it. It has such a special place in people's hearts. I watched it as a kid, and I have the same feelings for the people who were my presenters as I think people in their 30s have about me!
AFTER FINISHING BLUE PETER, DID YOU THINK YOU'D JUST PICK UP YOUR ACTING CAREER?
I've done bits and pieces over the years, but I've never had any sort of career plan. I've always kept acting going, with cartoon work and radio work, that sort of thing. A couple of years ago I did a play at the Edinburgh Festival. So whatever comes along, I consider it. I've been very lucky really.
IS THERE ANYTHING YOU'D STILL LIKE TO ACHIEVE?
I've always had a hankering to do a musical. I love musicals. When the orchestra starts, even if they're just tuning up, I get excited. I did panto years ago with Anita Dobson, so I do have experience of working with a band, but nothing since. But something about that, it's just terribly exciting, at least from an audience point of view. Nothing beats it!
OBVIOUSLY YOU WERE IN THE AUDIENCE A LOT DURING STRICTLY – WOULD YOU FANCY GIVING THAT A GO?
It would be so embarrassing – I'd probably be out in week two. Everybody would be looking at me and saying, 'But your daughter was quite good…' It's an enormously appealing show, and I can see why people want to do it. But I'm happy to stay in the audience – that was lovely and nobody in the family regrets getting involved with it. It's just delicious.
WHAT ELSE HAVE YOU GOT IN THE PIPELINE?
I'm still doing The Wright Stuff on Channel 5. I'm also about to start a writing course because I want to finish this blooming novel, basically. The rest of my family will be very grateful if I can finish it too!
CAN YOU SAY WHAT THE NOVEL IS ABOUT?
I don't want to say too much, but basically it's set in the 1760s and includes sex and death.
WELL, WHAT MORE DO YOU NEED?
Exactly!