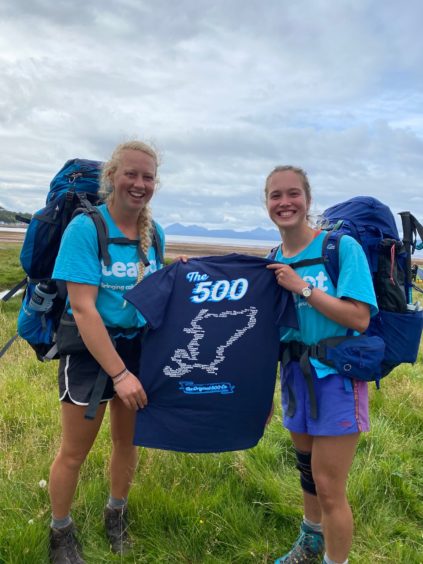 They endured what seemed like a "bajillion" midges, a ferocious thunderstorm at Cape Wrath and the restrictions of lockdown.
But medical students Nina Young, 20, Jessie Brown, 21, and Lunjika Nyirenda, 19, have just completed a gruelling challenge of walking the North Coast 500 to raise more than £16,000 for the Teapot Trust.
The art therapy charity was founded by Nina's parents nearly a decade ago after her younger sister, Verity, died of cancer at just eight years old.
The tragedy affected all the family and was the driving force for the trio of young women to embark on the fundraising initiative which has taken 34 days to negotiate.
Nina and Lunjika started the marathon trip at Inverness Castle on Tuesday July 28 and the pair journeyed together for the first nine days.
Thereafter, Jessie joined the crusade in August and she and Nina – who completed every step of the way inspired by The Proclaimers' song (I'm Gonna Be) 500 Miles – finally reached their destination at Applecross in Strathcarron on Sunday afternoon.
Even as she enjoyed some escape from insects and blisters, Nina paid tribute to the generosity of people she had met on the long road.
She said: "I couldn't be more chuffed that the walk has come to fruition.
"Even after being attacked by a bajillion midges and having our socks walked off our feet, I've enjoyed every minute and been blown away by the kindness of people who have donated.
"Jika and Jessie have been amazing and I couldn't have done it without them….but I cannot wait to have a proper shower!"
She revealed she had been motivated by her desire to help the Teapot Trust which, in common with other charities, has been adversely affected by the Covid-19 pandemic, and needs extra funds to help children and young people with mental health issues.
However, Jessie explained there was no shortage of fraught situations to overcome.
She said: "The journey around Cape Wrath was a particularly memorable few days due to its remoteness and I won't ever forget the cold, rainy, midge-y night we spent trembling in a gully as lightning and thunder crashed and boomed all around us.
"We has crawled out of our tent because the last thing we read on our phone before losing the signal was that tent poles can act as conductors for lightning…we can laugh at it now, but I'm not sure if I was laughing at the time.
"I'm so glad Nina made this crazy idea a reality, although next time I think we will cycle".
caption id="attachment_2450062″ align="alignnone" width="620″]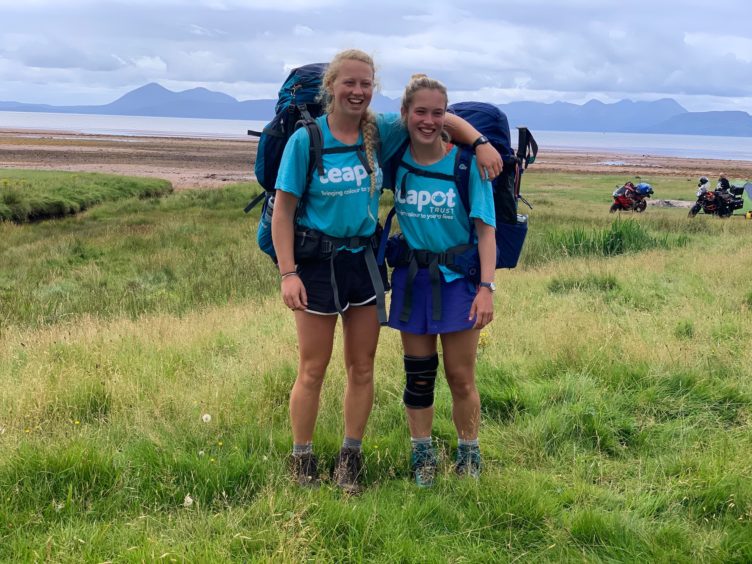 Nina Young and Jessie Brown have helped raise £16,000 for charity. Pic: Nina Young.[/caption]
Nina added: "As a medical student, I really see how mental health takes a knock when you have physical health conditions to live with, every day of your life, constantly on medication or injections.
"The Trust's art therapy sessions really build great coping strategies for kids and I am delighted that the money I am raising is going towards that."
Further information is available at
https://www.teapot-trust.org/fundraisers/we-will-walk-500-Miles