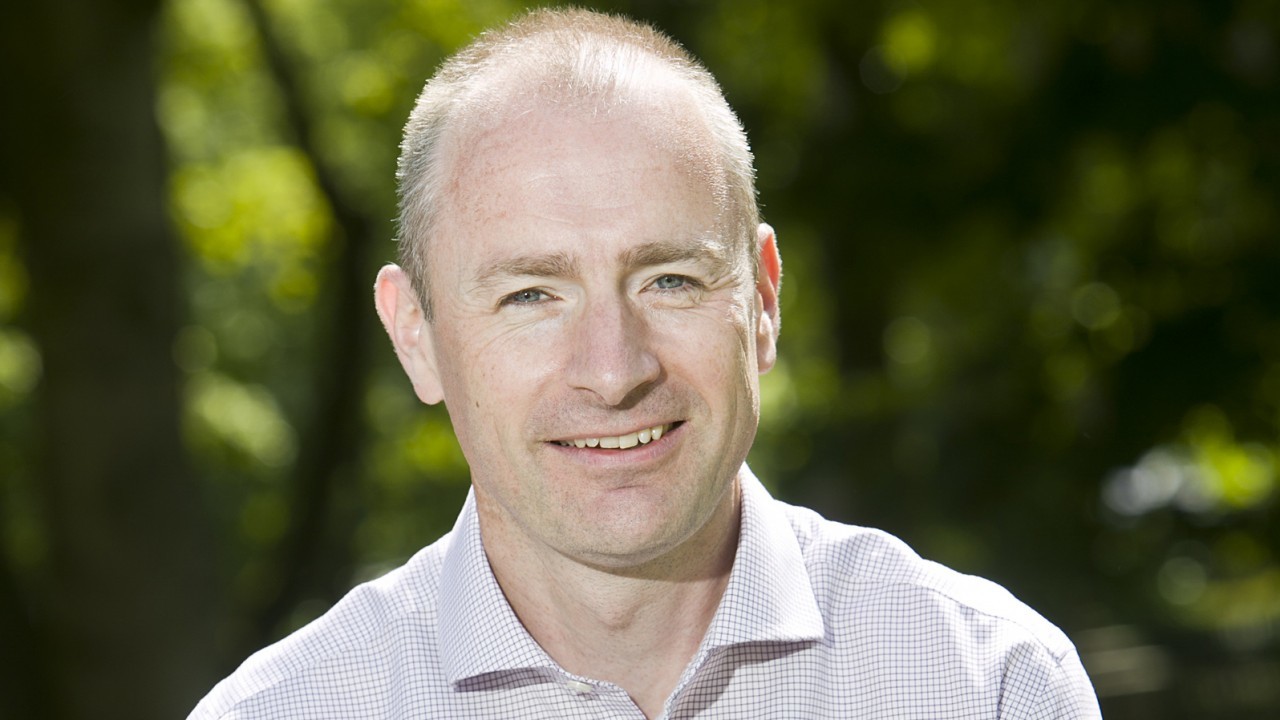 Operations manager for ADIL, Graham Walker, 45, gives an insight into his career to date.

What did you want to be when you were young?
I was initially interested in architecture but discovered it was a career with a very long training period and for me at that time, pretty uncertain prospects. Also, growing up near Aberdeen, I was very drawn towards the oil and gas industry and had a genuine interest in engineering.
When I left school, I was fortunate enough to be accepted on the Shell Expro Technician Training Scheme (SETTS). I was taken on as a multi-disciplined engineering trainee and my ultimate plan at that point was to work offshore.
What are the main career stepping stones you have taken?
The SETTS course was very hands-on, offering all the practical experience you could wish for in this line of work. I trained for three years and then continued working for Shell for a further seven years.
My first trip offshore was two weeks after the Piper Alpha disaster in 1989, and about six months later there was a gas leak and explosion on the Cormorant Alpha platform where I was working. I was part of the emergency response team on the asset. This experience gave me a real wake-up call to the hazards of working offshore. The lessons I learnt greatly influenced my career.
I wanted more than just working offshore so I planned to extend my academic qualifications to ensure I could move up the ladder within the oil and gas environment.
By this time, I also had a family with three young children, so studying for a degree while juggling the work-life balance was hard work. However, you just become focussed and driven to make it all work, knowing the benefits that await you at the end of it all. Through part-time study, I gained a 2:1 honours degree in engineering and built on this to become a Chartered Engineer. I also have an MBA in oil and gas management.
Where did you go after Shell?
I moved to Scottish and Southern Energy plc, working at the Peterhead Power Station. This was a good move for me because of the scale of jobs I managed. For example, offshore, power generation capacity is around 20 megawatts and 6.6kvs. At Peterhead Power Station the capacity was greater than 2,000 megawatts. Cutting my teeth on large scale engineering work and project managing around hazardous processes gave me this almost unique experience of working in high energy industry systems which really complemented all my offshore technical experience. I also worked with larger teams and took on the responsibility of engineering team leader.
Being passionate about safety, and with first-hand experience of serious incidents and major accident hazards, it seemed like a natural progression for me to look towards working for the HSE regulator as a career option.
I accepted a role as an offshore oil and gas inspector at the HSE, managing and assessing safety cases, carrying out investigations, advising on legal requirements and compliance issues. This required interaction with people from grassroots level up to the most senior managers and directors, influencing and managing safety processes, ensuring the operating companies keep oil and gas in the pipes and vessels, and avoiding releases of hydrocarbons which could cause fire and explosion.
In 2005 I moved to Talisman in a maintenance management role and then became the Flotta Terminal site manager in Orkney, where my mum and 91-year-old grandma are from. There was a great community feel to working there and I really enjoyed this role.
My HSE experience stood me in good stead for dealing with issues on the other side of the fence from the operator's point of view. This time, I would be called upon to take on bigger challenges such as taking the lead on operational excellence and major accident improvement programmes. The desire to improve operational and safety performance led me to take on my present role with ADIL, where I could influence improvement across a range of clients.
All these experiences to date have given me the confidence in what I do and expect from others, and how the industry really works. This has created the opportunity for me to take on more senior oil and gas management roles, such as managing the transition of newly-acquired oil and gas assets into the operator's business.
Is there anything you would do differently?
There are two ways on looking upon my answer to this. Ideally, I would like to have achieved my academic qualifications in a less arduous way. If I'd been able to achieve the various certificates before I had a family, it might have been less stressful juggling things. But at the same time, knowing I had a family to support and a career path I wished to follow, it kept me focussed on the end result so I buckled down and put the hard work in. Perhaps I would not have achieved the same outcome if this was not the case.
What advice have you ignored?
People around me at the time thought I was making a mistake to move away from a large multi-national oil company in my earlier career. I took this advice seriously but I knew that the only way to grow and progress my career was to make a move outside this environment. I think you have to go with your gut instinct and follow it through. I have learned so much more working in smaller companies and being involved across all aspects of the business. Working in smaller companies is also much more fun.
What do you want to achieve in the rest of your career?
I would like to continue to progress into more senior roles, moving towards being a general manager or director and ultimately joining the board.
I currently manage an operations team of 12 staff. Since joining ADIL in 2012, I've really enjoyed the business development side of things, completing deals, building a good track record and taking more accountability for performance of the company contributing to growth and profit.
What's your idea of the perfect retirement?
I really enjoy cycling, running and the outdoors, so living in a village in the Alps and following the mountain roads of the Tour de France would be my ideal retirement.
Last year I took part in the Tour de France Etape du Tour. This is a multinational event where they open up a mountain stage for amateurs to race in. I managed to get round it despite the gruelling temperatures and 90 miles of alpine terrain. I've also run one marathon and a number of half marathons – my next challenge is the Loch Ness Marathon later this year.
What would your autobiography be called?
"Don't give up, keep on trying"
What's your best career advice?
Think hard about what your preferences are, understand these and have a plan you can commit to it. If you have this in mind, you won't go far wrong. I give the same advice to my four kids.