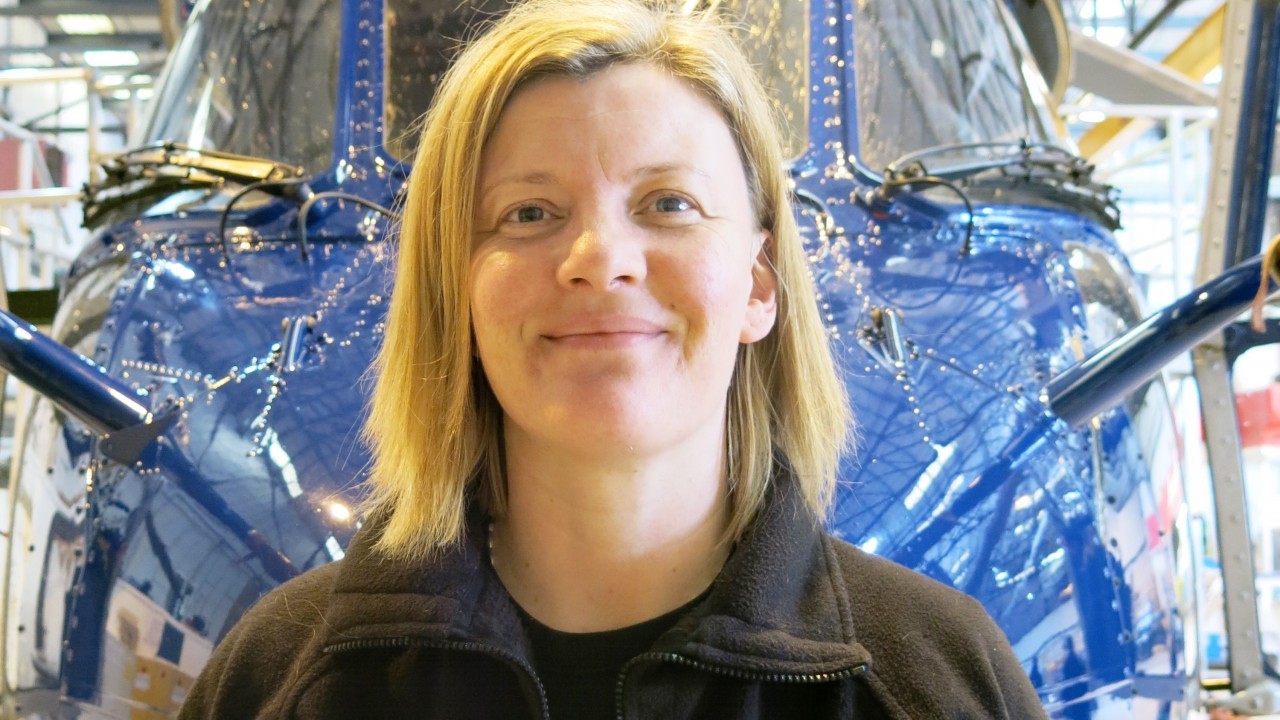 Fiona Berry achieved the ambition of a lifetime recently when she became Bond Offshore Helicopter's first female avionics engineer and one of only a handful of women doing her job in the entire country.
Motorcycle-mad Fiona, 40, grew up in Aberdeen tinkering with motorbikes and engines. And despite starting her career by studying English, she always knew she wanted to be an engineer.
"I left school and started an English degree at Aberdeen University," said Fiona.
"It was the sensible option, but I soon realised it wasn't for me. I had inherited my Dad's love of motorsport and desperately wanted to work with motorcycles, so I left the student life and searched for a way to get into engineering."
But making a career out of her hobby proved difficult at first.
"Today there are some great opportunities for young people to get involved in engineering, like Bond's apprenticeship scheme." said Fiona.
"But when I first started out there were fewer chances. Getting a foot in the door wasn't easy and there were certainly no other female engineers to offer me any advice.
"After lots of dead-ends I was lucky enough to be taken on part-time by Caledonian Airborne in Aberdeen. I was just helping out, keeping workplaces clean, and although it was aircraft rather than motorbikes, I was in the environment I loved."
It turned out to be Fiona's crucial foot in the door.
"Engineering is a really supportive industry. It's all about teamwork, and when my boss realised my ambition wasn't to be a cleaner he helped me get a place at college studying Aeronautical Engineering. That was the turning point for me. I was working three jobs and spending all my free time studying, but I knew it was going to be worth the effort."
Today, after years of effort, studying and on-the-job training, Fiona joins the elite list of female licensed avionics engineers.
"Getting my license is a big moment. My friends and family advised me to stick at my university degree but I decided to follow my passion. It was a huge amount of work to get here today, but I've loved every minute.
"I couldn't have done it without the support of my colleagues, or my husband, Jon, who has so patiently put up with my constant studying and working over the last few years.
"Bond Offshore Helicopters are a great team and my colleagues are a constant inspiration. Playing even a small part in the crucial maintenance of helicopters is a massive responsibility, something I never forget. I am a licensed engineer, but my training will never stop and my work is constantly examined. I'm proud to be a part of the Bond team and I'm proud of the work we do in helping thousands of people get on and off shore safely each year.
"And although I'm not working on motorbikes for a living, helicopters are much more interesting, and I still tinker with my bikes in my spare time."