 Harris Tweed Hebrides has announced plans for a £1million investment programme.
The award-winning company – based at Shawbost in the Isle of Lewis – said yesterday that it is looking to "consolidate the advances of the past five years".
The money will be used to expand the mill, buy new machinery, boost IT, and also to launch an international marketing campaign. Chairman Brian Wilson said that soaring demand for interiors – not just clothes – is boosting business.
"On the basis of existing orders, we have told both mill-workers and weavers that full-scale production will continue throughout the winter months," he said.
"One of our greatest successes to date has been to take seasonality of employment out of the production cycle. We are confident that the time is right for a further investment programme to consolidate the advances of the past five years".
He added: "The autumn and winter collections of many leading designers and retailers, now becoming available, include stunning examples of how Harris Tweed can be used which can only reinforce the fabric's standing. We are also seeing strong growth in the interiors sector".
Harris Tweed Hebrides currently employs around 80 people and provides work for 140 home weavers in Lewis and Harris.
Chief executive, Ian Angus MacKenzie, said that the recent Premiere Vision show in Paris – the long-established shop-window for the global textiles industry – had been "excellent" for the company with high levels of interest from old and new clients.
"The level of sampling along with some substantial early orders have given us confidence that the market is holding up well and demand will remain strong. In the interests both of our own company and the wider community, we believe this is the right time for further investment in the future of the industry".
He said that Harris Tweed Hebrides would continue to support the working-group which is examining ways to develop the current double-width loom, drawing on the experience gained over the past two decades since double-width looms were introduced.
"However, as a short-term measure, we feel it is urgent to create opportunities for more weavers to enter the industry and we have ordered a small number of looms from the original supplier for lease to weavers under the normal conditions," he said.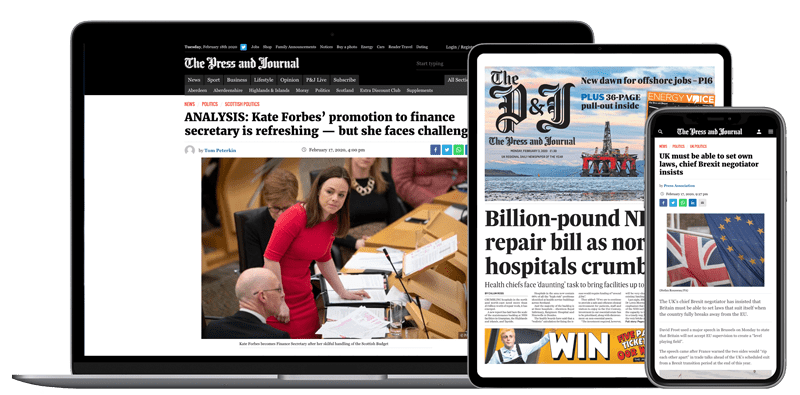 Help support quality local journalism … become a digital subscriber to The Press and Journal
For as little as £5.99 a month you can access all of our content, including Premium articles.
Subscribe