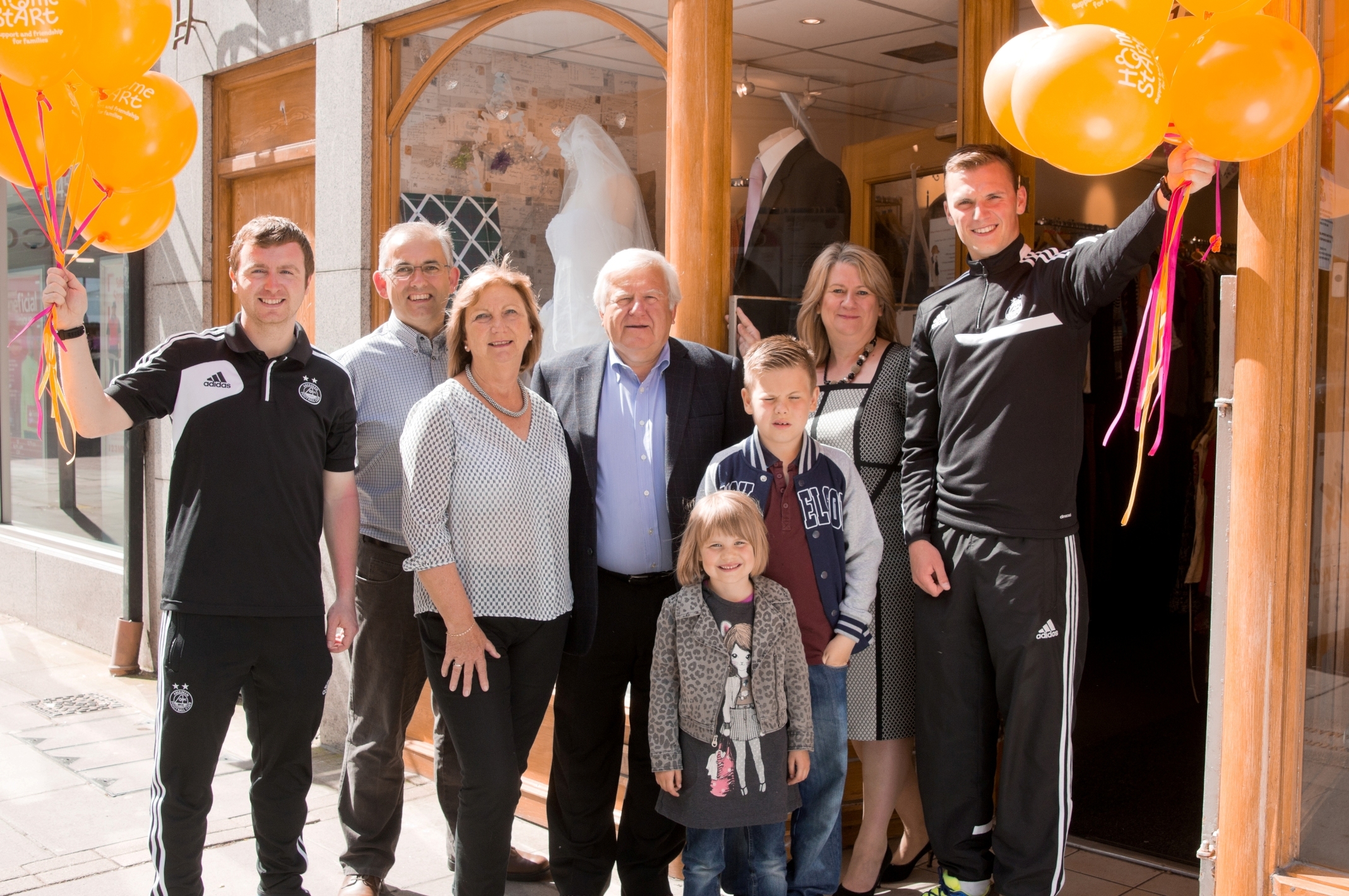 Organisations throughout the country recently marked the 30th anniversary of Volunteers Week, an annual celebration of the contribution millions of volunteers make across the UK.
Nowhere is that contribution more keenly felt than at Home-Start Aberdeen, a city-based charity that provides vulnerable families with emotional and practical support in the home. In the past year alone, its 100 volunteers have provided over 200 local families with approximately 17,500 hours of support.
Volunteers are at the heart of the service that Home-Start Aberdeen delivers. Families in need of help, who may be dealing with issues of isolation, ill health, disability or other challenges, are referred to the charity, mainly via community health professionals. These referred families are then carefully matched with a trained Home-Start Aberdeen volunteer, who visits them weekly.
"Without our volunteers, Home-Start Aberdeen simply would not exist," said Georgette Cobban, scheme manager, Home-Start Aberdeen.
"It is their regular weekly visits that make a genuine difference to families' lives. The support our volunteers provide is a unique combination of the emotional – a friendly face and a sympathetic ear – and the practical, such as advice on budgeting for and preparing food or accessing health and community services.
"The majority of our volunteers are parents themselves and work with families on a basis of mutual trust and respect. Perhaps unsurprisingly, strong bonds tend to form between them and our feedback suggests that it is not only the families who benefit from the relationship.
"Volunteering also helps those who work with our families to gain confidence, meet others and develop their skills."
Given the importance of their role, Home-Start Aberdeen volunteers undertake a professional induction course. Ongoing training and development opportunities are also made available to volunteers up to three times a year.
"Home-Start Aberdeen is affiliated to Home-Start UK, the UK's leading family support charity and our training programme is regularly reviewed and highly regarded," explained Georgette.
"For some of our volunteers, the combination of participating in training and working with families has been a catalyst towards a career in social work or care."
One such example of this is home visiting volunteer, Patty Forbes. Since completing her induction course in 2009, she has gained an HNC in Working with People within the Community and an HND in Social Sciences, using her volunteering experience as practical evidence towards her qualification.
Patty is currently completing her honours year of a degree in Applied Social Sciences and is on the cusp of starting a new career in the third sector. She credits Home-Start Aberdeen with giving her the confidence she needed to embark on training and further education.
"Those who join us as volunteers are doing so to help others – and rightly so," said Georgette.
"What is truly rewarding, however, is when we see how that experience helps all parties in the relationship to flourish and grow."
The Home-Start Aberdeen scheme is currently at capacity with a waiting list of families in need of support. The charity has launched a campaign this week to recruit 50 new volunteers within the next 50 weeks. To find out more, email admin@homestartaberdeen.org.uk.