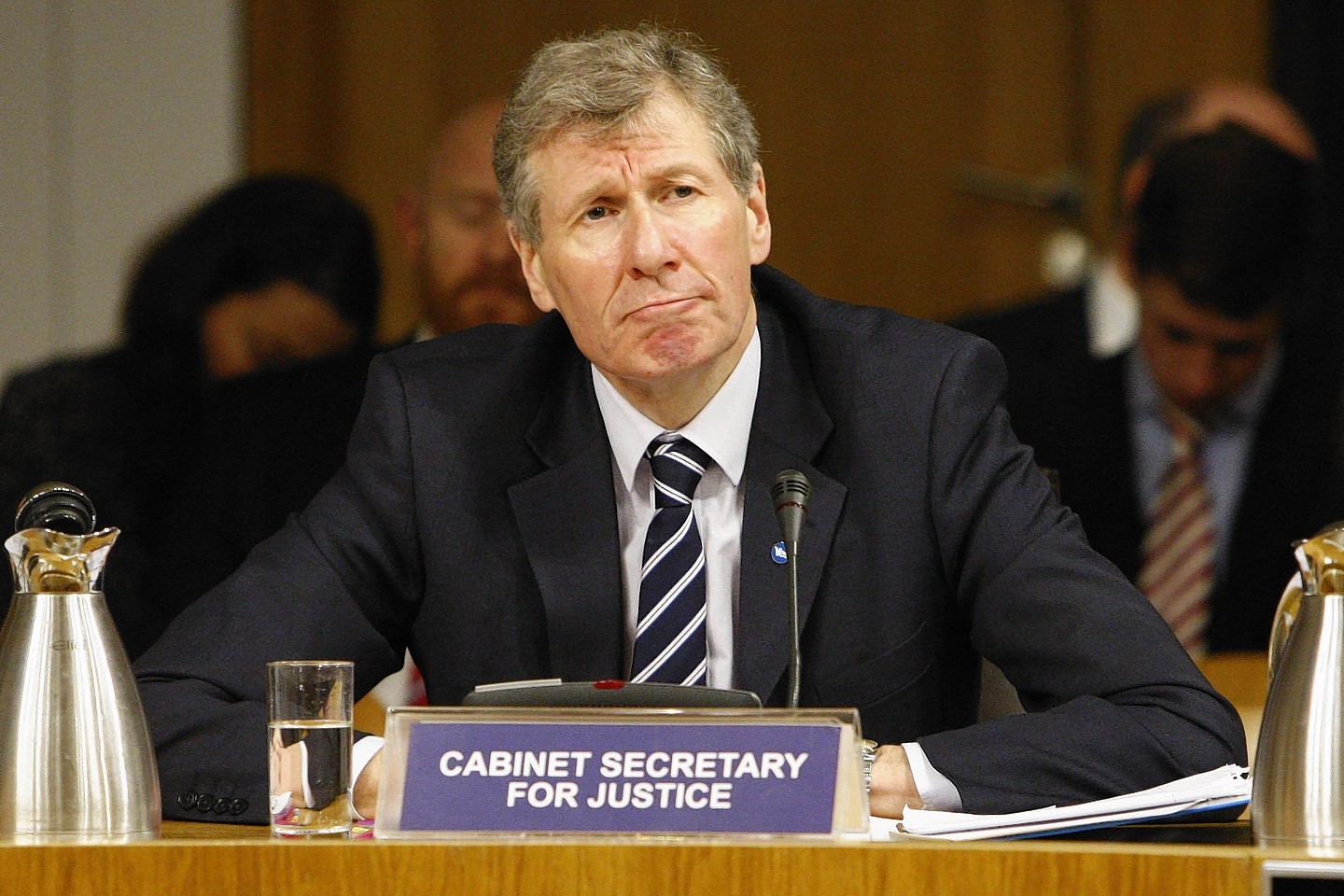 Only a small percentage of police officers are armed in Scotland but their presence is necessary to respond to the threat of mass shootings, a SNP minister has insisted.
Justice Secretary Kenny MacAskill said recent incidents in Norway and England illustrated why the practice was appropriate.
He said Police Scotland was taking a "reasonable and proportionate" approach to the issue.
Politicians have expressed serious concern about police officers in the Highlands being permanently armed with hand guns.
Inverness Ness-side councillor Fraser Parr said the one-size fits all policy meant what is "good for Glasgow now seems to be good for Golspie".
Mr MacAskill spoke out after Labour MSP Drew Smith said opposition politicians were becoming increasingly concerned about the situation and called for a national review to be carried out.
Holyrood justice sub-committee on policing has launched an investigation into why armed police officers are patrolling the Highlands.
The inquiry was agreed after Highland Independent MSP John Finnie, a former policeman, said the force must reveal the details of risk assessments that justify armed police officers being deployed to routine incidents.
Norwegian Anders Breivik shot dead 69 people on the island of Utoya in 2011 and taxi driver Derrick Bird killed 12 people and wounded at least 25 more in Cumbria in 2010.
The same year Raoul Moat sparked a manhunt after he shot three people in Northumberland.
Mr MacAskill said: "I believe that 98.6% of officers in the Police Service of Scotland are not armed or authorised to be armed.
"About 1.4% or 1.6% or approximately 275 officers, are so authorised.
"Some of those officers are on leave and some have been abstracted.
"They operate on a significant shift system, so the number of routinely armed officers in Scotland is a fraction of that number."
Mr MacAskill said a balanced approach to armed policing must be taken.
"Given that there have been incidents in Scotland in which tragedies have occurred – there have also been incidents south of the border and in Norway – we conclude that we must have a limited number of officers who are ready, able and willing to secure our communities.
"We hope that such a need never arises but, if it does, the balance is reasonable and proportionate."