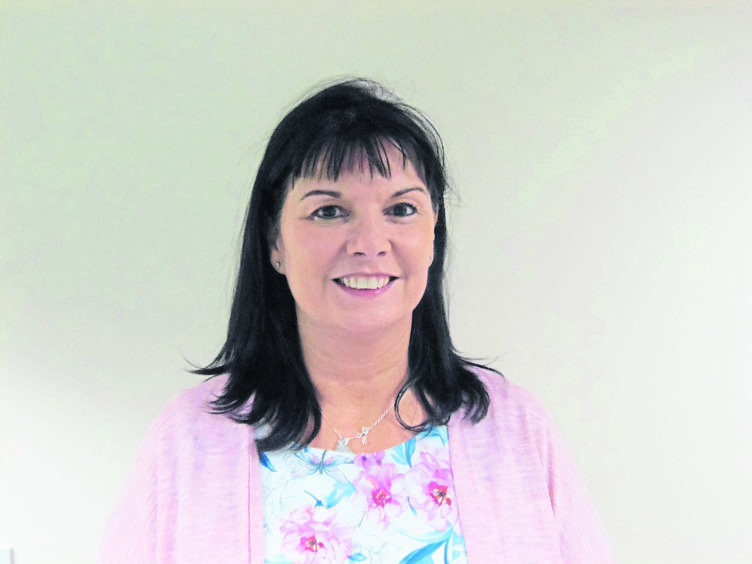 It is Scotland's only purpose-built neurological centre.
And now, the residents at Sue Ryder Dee View Court in Aberdeen have pledged to take part in the Kiltwalk and raise funds for the facility where they live.
The team, captained by resident Duncan and Emma Leiper Finlayson, the charity's head of community fundraising, will tackle a one-mile circuit around the centre in their wheelchairs, walking when they can.
The whole circuit covers 26 miles and will take residents five days to complete.
Dee View Court, based in Kincorth, cares for people with a range of neurological conditions such as Huntington's Disease and multiple sclerosis.
Duncan was one of the first to volunteer for the challenge after being brought up in the countryside, where he used to spend a lot of his time outdoors and walking up Lochnagar with his father.
He said: "I am so excited to be taking part in the Kiltwalk alongside other residents. Staff have gone out of their way to make this happen"
A total of 20 other residents will join the challenge to help raise money and, following a difficult year for everybody at the centre, the staff are also looking forward to walking the challenge alongside the residents.
Fiona Fettes, head of support services at Dee View Court, accompanied Duncan on the first leg of the Kiltwalk.
She said: "It was a great feeling with our resident dressed in tartan from top to toe. We attracted a lot of attention from the public especially the bus driver tooting his horn on the way past and car drivers waving to us.
"Duncan was delighted with the attention and was smiling all the way."
The Kiltwalks are mass participation events which are designed to raise funds for Scottish charities and projects.
Normally, the events take place across Scotland, but this year, the Kiltwalk is being organised on a virtual basis.
Participants can raise money for any charity of their choice and Sir Tom Hunter and his foundation have pledged that all funds raised will be topped up by 50%.
Dee View Court provide the care people need to optimise their health and wellbeing and maximise their independence.
Further information is available at:
https://edinburghkiltwalk2020.everydayhero.com/uk/sue-ryder-dee-view-court