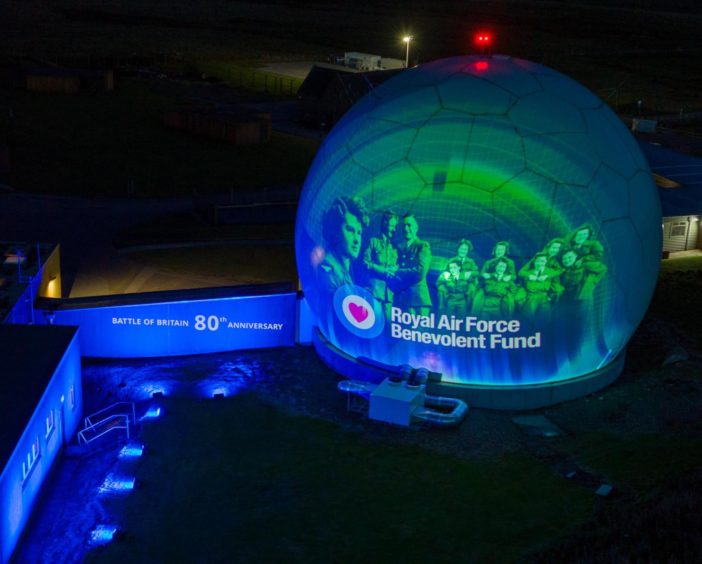 RAF pilots who fought in the Second World War were the focus of tributes led by the Royal family yesterday as the country commemorated the Battle of Britain.
People marked the 80th anniversary of the key part of the 1938- 1945 conflict and the day – September 15, 1940 – on which the fight for control of the skies over Britain turned decisively in Britain's favour.
The Queen and Prince Charles honoured the RAF pilots who fought in the three-month battle on the official Royal Family Instagram account by sharing archive pictures, as well as posting photographs of the Queen, The Duke of Kent, the Prince of Wales, and the Duke of Cambridge with veterans over the years.
The Duke and Duchess of Rothesay, as they are known in Scotland, wrote: "Today is Battle of Britain Day. The decisive Second World War battle took place in the skies of southern England 80 years ago, between July and October 1940.
"Ultimately, the Luftwaffe was defeated and Germany was unable to carry out its planned invasion of Great Britain.
"While most of the pilots whom Winston Churchill referred to as 'The Few' were British, Fighter Command was an international force made up of men from across the Commonwealth and occupied Europe."
Prime Minister Boris Johnston yesterday echoed those sentiments, tweeting: "We honour all those who served in the Battle of Britain 80 years ago, defending our shores and the world against tyranny. These are the few to whom we owe so much. They will not be forgotten."
In a tribute to the airmen and their wider support aids, and as part of a national tribute organised by the RAF Benevolent Fund welfare charity, the radar station at Buchan Head, on Stirling Hill near Peterhead, was lit up in blue and a wartime display was beamed on to it.
Further south, the Battle of Britain Memorial Flight conducted a flypast over RAF Waddington, home of the force's intelligence and surveillance fleets.
There, Air Chief Marshal Mike Wigston used the milestone anniversary to look to focus on the direction the RAF is heading.
He said: "As we look to the future, the RAF will continue to be at the forefront of innovation – our enemies and their threats may have changed, but the need to stay ahead of the technological curve remains."