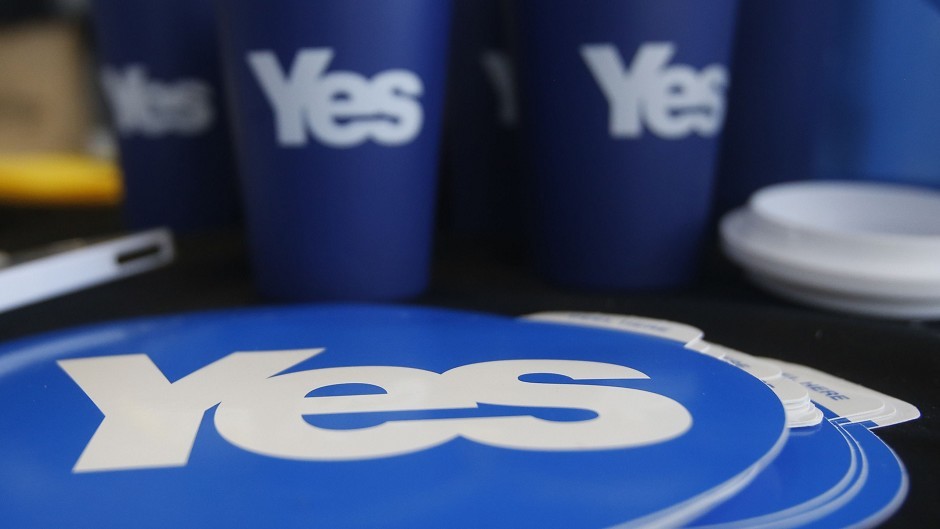 A campaign launched by independence campaigners more than two years ago is more than 200,000 signatures short of a one million target – 100 days from polling day.
A total of 789,191 people have signed a Yes Scotland pledge which states that being independent means the country's future will be in Scotland's hands.
Campaigners are relying on nearly two million people to vote "yes" on September 18 to win the historic referendum.
But Yes Scotland chief executive Blair Jenkins claimed the figure did not properly reflect support for independence.
He claimed the figure was a "fantastic achievement" and was "very confident" the target would be reached.
Mr Jenkins said: "It is an important target for us because it demonstrates the reach, depth and strength of the campaign.
"But we know we will need almost two million people to vote 'yes' and this is a strong indication of the level of support we have and a fantastic total.
"We know this is about people voting on the day and we need everyone who has decided to vote 'yes' to persuade just one other person who is undecided.
"There are lots of people who have not signed the 'yes' declaration who are voting 'yes'.
"The number of people who are going to vote yes is a lot higher than the number of people who have signed the Yes declaration."
Mr Jenkins was speaking at an event in Edinburgh to mark 100 days until the referendum.
He was joined by Deputy First Minister Nicola Sturgeon, former Labour politician Dennis Canavan and Yes Scotland supporters.
Campaigners said a "yes" vote would guarantee big savings on not spending money on nuclear weapons on the Clyde.
Mr Jenkins said he "hoped" the move would motivate a UK-wide campaign to get rid of Trident once and for all.
"From our perspective nuclear weapons will be leaving Scotland and a lot of people have said it is highly unlikely the UK would seek to relocate trident and continue as a nuclear power," he added.
"So undoubtedly a benefit of a 'yes' vote in September is there would no more nuclear weapons in the UK or Scotland."
Mr Jenkins said he did not doubt the sincerity of unionist party members in Scotland who want more powers for Holyrood after a "no" vote" but the real question was would there be any "appetite" at Westminster.
The Yes Scotland chief said supporters would be targeting undecided voters over the next 100 days and claimed many people would "only pay close attention at the end of the campaign"
Mr Jenkins said there was no evidence of people switching from "yes" to "no" and he had not given up on people "who at this point think they might vote no".
"This referendum is a unique electoral event, there is no precedent and it is a real roller coaster, he added.
"I think there will be so much more excitement and energy around the last five, six weeks.
"It is going to be unlike anything Scotland has seen and that final part of the campaign is going to be about who gets the tone and mood right."
Mr Jenkins, who suggested turnout could be as high as 90%, said he did not know if "yes" would ever secure a lead in the polls but was confident people would vote to leave the UK.
"We are working much harder (than Better Together) in communities where people have given up on politics and essentially tuned out of the political process," he added.
"What we are finding in these communities, where people have come to believe their vote does not matter, is they will vote and vote "yes".
A spokesman for pro-UK campaign group Better Together said: "The nationalists set themselves a target that would still deliver a resounding 'no' vote in this referendum.
"The fact that they have failed to even hit that target is a big embarrassment for Alex Salmond."