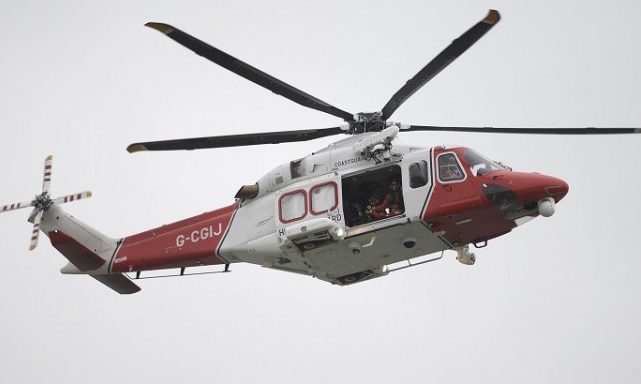 A man and woman have been airlifted to safety after spending the night in a remote bothy
Two people have been rescued after spending the night in a remote bothy after their boat was swamped with water.
Stornoway Coastguard was called out at 9.15am this morning following reports that the man and woman were stranded at Gress.
It is believed their 16ft dinghy was swamped with water last night, and although they managed to get to shore they had no way of raising the alarm.
They spent the night in a bothy on the beach.
A passing fishing boat spotted the dinghy this morning, but could not get close enough to the pair on the rocks.
Stornoway lifeboat, the local coastal rescue team and the coastguard helicopter were sent to the scene.
The pair were airlifted to Stornoway Airport and passed into the care of waiting paramedics.
The woman had suffered a minor leg injury, a coastguard spokesman said.
He added: "We don't know exactly what happened overnight
"We believe that their boat was swamped and they took shelter in a small bothy on the beach.
"They were found safe and well in the bothy and were picked up by helicopter and taken to Stornoway Airport."