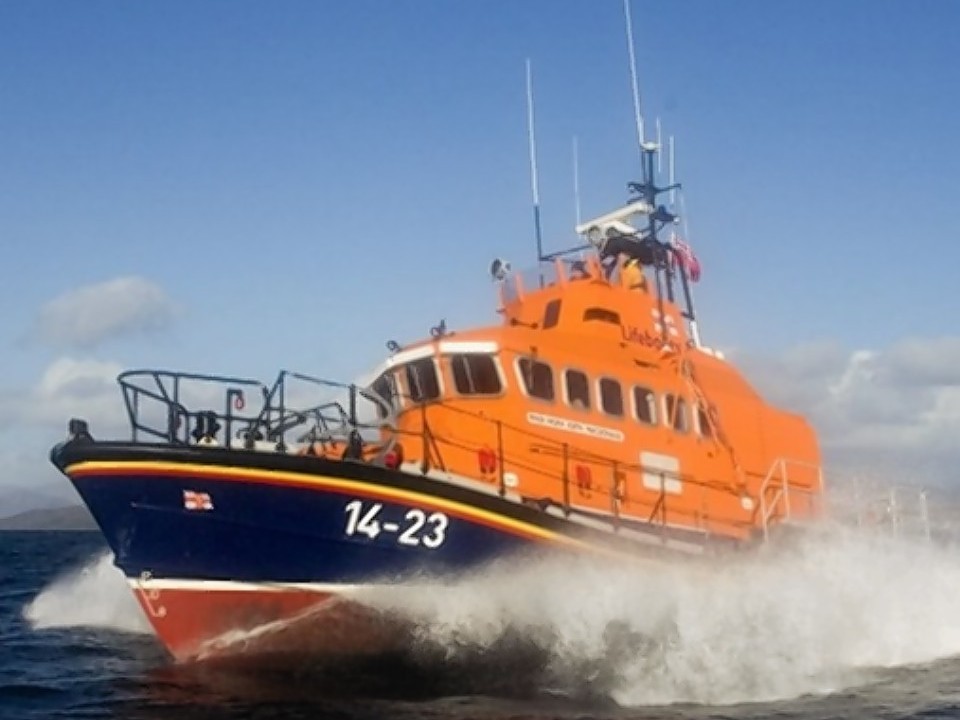 Passengers on a boat trip from St Kilda were rescued from their high speed rigid inflatable boat (rib) after water started flooding in.
The drama started on Wednesday evening as they returned from a trip to the remote island group.
It was feared that the speedboat Integrity might sink while she was heading back to Uig in Skye.
The emergency occurred about midway through the 85-mile voyage.
The 33ft boat can carry about 10 passengers in her enclosed cabin.
They were taken onboard the Orca, a St Kilda daytrip boat operated by Kilda Cruises of Harris.
The passengers were landed in Leverburgh and the Hirta, another Kilda Cruises' vessel, took them on to Skye.
Stornoway Coastguards said the Leverburgh RNLI lifeboat sped to their scene after the alarm was raised before 7pm.
The lifeboat then towed the stricken Integrity back to Leverburgh in the early hours of this morning.