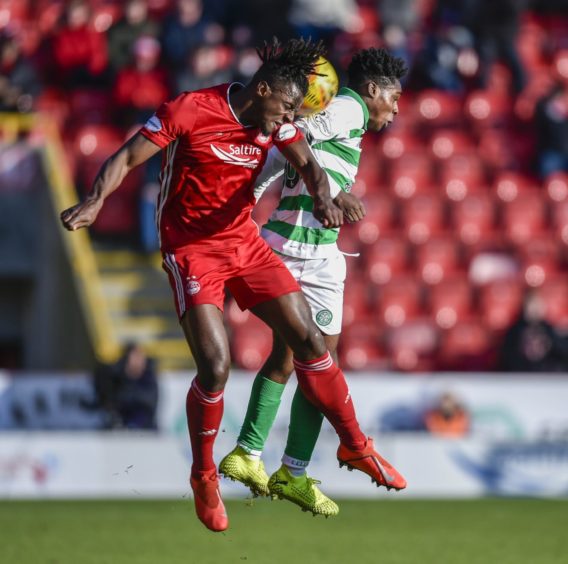 Greg Leigh believes he has unfinished business after securing his return to Aberdeen.
The 26 year-old yesterday completed his return to the club from NAC Breda when he joined the Dons on a short-term deal until January.
It has been 10 months since Leigh last played due to a broken shinbone and the left-sided defender is keen to make up for lost time following his return to Scottish football.
He said: "I have a big point to prove. It's weird as I've had three serious injuries in my career. This was the third one and the other two were when I was 15 and 16. It's been a good time for me to reflect.
"The main thing for me is to play games or be continuously fit and available for selection.
"The pandemic shut everything down and it wasn't an ideal time for me as I had my injury but luckily the club allowed me to come back and get fit which I did until June before returning to Holland to complete my rehab there.
"Since then we've had some chats and it's nice to come up with a deal. It's been an uncertain time for everybody especially with the job situation. For myself I was worried where would I be but you just have to stay positive.
"I'm fully fit. I had a scan which cleared the fracture line and now it's all about working towards getting back on the pitch.
"I haven't been involved in anything since December which is obviously a long time out of football. I'm excited just to be surrounded by the boys again and training again."
Leigh has been keeping tabs on the progress of the Dons during his time back in the Netherlands and he knows competition for places has increased dramatically since he last played.
Dons boss Derek McInnes has also changed to a back three in defence but Leigh believes he can challenge for a regular place in the side.
He said: "I've watched the team when I could and have been keeping up with everything.
"When I was in Holland we had a manager who wanted to do the same thing so I have a lot of experience of the back three. I've had a lot of training playing the left side of a three and the wing back role suits me as I like to attack too.
"I think there are enough central midfielders this season so that I won't have to play there but I think I did not bad to be fair.
"There is one thing being out so long has taught me, is that I'm an incredibly competitive person. I want to compete in whatever I am doing and beat the opposition. You need to want it more and even in centre-mid I do.
"I spoke to the manager the other day about my role in the side and how he wants me to compete for the spots. It's all about me now taking it and applying to my game."