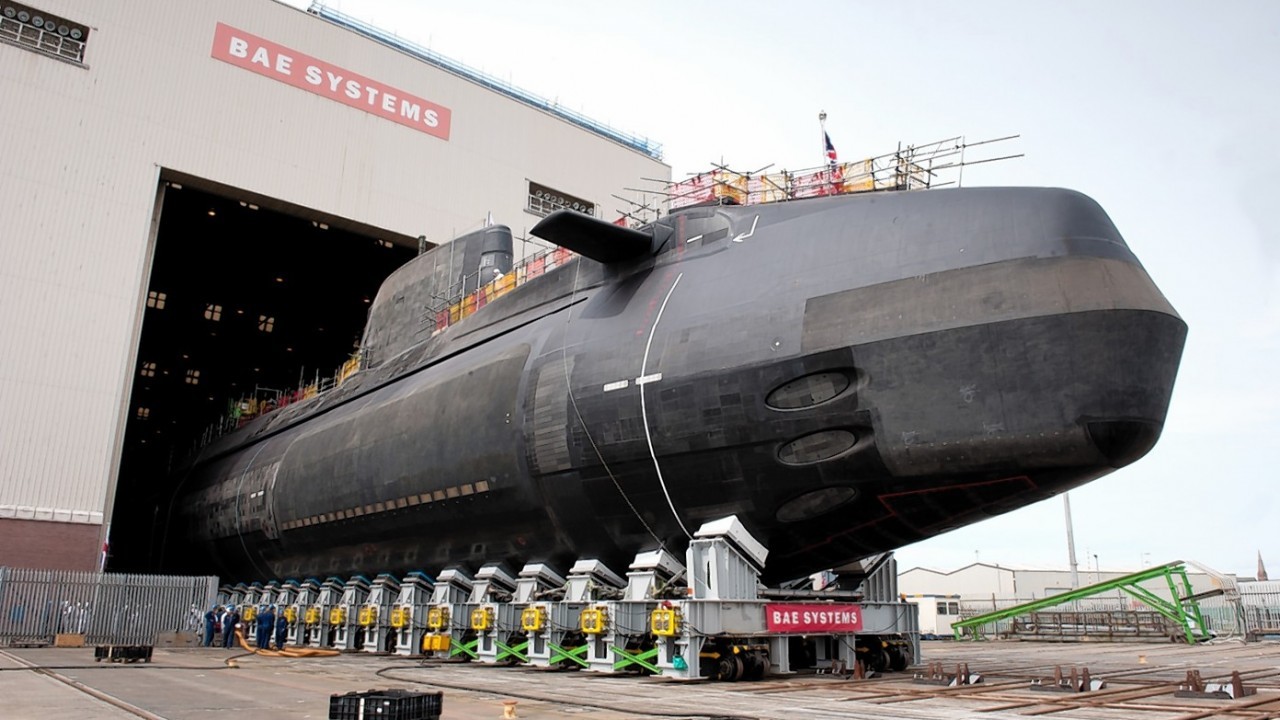 Academics have claimed an independent Scotland's opposition to nuclear weapons would not be barrier to it joining NATO.
Dr Colin Fleming of Edinburgh University said the organisation had an open door membership policy and Scotland already met most of the criteria.
The academic, a member of the ESRC Scottish Centre on Constitutional Change which is headed up by Professor Michael Keating of Aberdeen University, claimed it would not have to join the back of the queue to join.
Dr Fleming said an independent Scotland should not be forced to keep nuclear weapons against its will and the rest of the UK and USA would not want to be seen to be "bullying" the country over the issue.
Professor Alyson Bailes, of the University of Iceland in Reykjavík, claimed Scotland could apply to join Nato as a non-nuclear state on its first day as an independent country.
The former British diplomat told Holyrood's European and external affairs committee that countries were not barred because another state had stationed nuclear weapons on their territory.
The Scottish Government has promised to rid the country of Trident warheads, currently based on the Clyde, if people vote for independence on September 18.
SNP ministers want Scotland to become the 29th member country of Nato, which is aimed at safeguarding the freedom and security of its members through political and military means.
Only three member states – the UK, USA and France – own nuclear weapons.
Under SNP policy, an independent Scotland would effectively turn a blind eye to vessels armed with nuclear weapons using its waters and ports.
The Scottish Government's white paper states: "While they are both strong advocates for nuclear disarmament, both Norway and Denmark allow Nato vessels to visit their ports without confirming or denying whether they carry nuclear weapons.
"We intend that Scotland will adopt a similar approach as Denmark and Norway in this respect."
Highland MSPs John Finnie and Jean Urquhart resigned from the SNP in protest to the party's stance on Nato.
American President Barack Obama recently hinted he was opposed to independence when he said he wanted to ensure the UK remains "strong, robust and united".
Former SNP defence adviser Lieutenant-Colonel Stuart Crawford was reported as claiming that he had it on good authority that the US would block or delay Scottish Nato membership if it insists on Trident submarines being quickly withdrawn.
Dr Fleming said the preferred time-scale of removing Trident within 7-10 years was possible.
"I do not think that membership of Nato for Scotland will be terribly problematic," he added.
"There is an open door policy to Nato membership for European states if they meet the criteria and Scotland already meets most of the criteria and would not go to the back of the queue to join
"The main issue is the nuclear issue and it is not whether Scotland has nuclear weapons or not.
"There will be a lot of pressure on the rest of the UK and the United States not to be seen to bully Scotland
"Scotland should not be forced to keep nuclear weapons against its will and I do not think the UK will want to have nuclear weapons in what will be a foreign country indefinitely."
Dr Fleming said he did not think it would be right for the Scottish Parliament to "enforce the disarmament" of the rest of the UK.
Prof Bailes told MSPs she did not think there was any connection between membership of Nato and having nuclear weapons on your territory.
"It is the ownership of the weapons which is decisive there," she added.
"The majority of today's members of Nato have never had such weapons on their territory."
Prof Bailes said Scotland "could on the first day" apply to join the non-proliferation treaty as a non nuclear state.